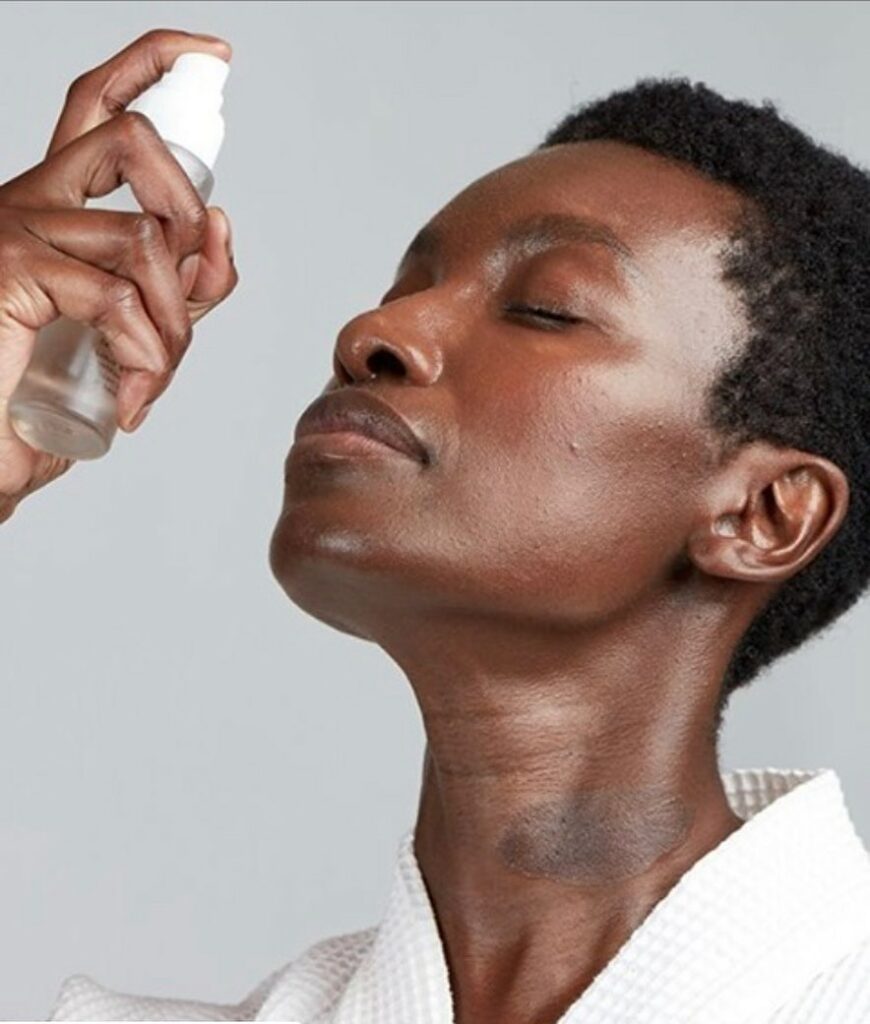 Who doesn't want glowing skin? In fact, the word 'glow' is probably one of the most popular terms in the beauty industry. Everyone wants their skin to glow. It's why many of us spend countless amounts in skincare and makeup products every year. While it is a goal that many of us strive to achieve, the steps required to reach that goal are unclear. With different sources offering up different answers, how does one get that glow?
We're here to steer you in the right direction towards achieving that Gigi Hadid glow you've always wanted! Keep reading to discover the steps!
VITAMIN C
Vitamin C, like SkinCeuticals' Phloretin C F or C E Ferulic, are a must in everyone's skincare routine. This antioxidant protects your skin against free radical damage, all the while improving hydration and increasing collagen production in the skin. It's also known for its brightening properties. The word brightening is another hugely researched word in the beauty industry. Bright rhymes with glow. Well, not really, but you know what I mean! Use a few drops of this antioxidant on in the morning after your cleanser and let it do its magic!
HYDRATION
Keeping the skin moisturized is key to achieving a glow. Two ingredients you want to look for are Hyaluronic Acid and Glycerin. Both aid in locking moisture into the skin. There's a common misconception that you can only get hydration from a moisturizer. While face creams are a great way to boost the skin's hydration, other products can do just as good a job! In fact, many turn to hydrating serums, such as the H.A. Intensifier from SkinCeuticals to boost their skin's hydration. Others turn to hydrating toners such as PCA's Hydrating Toner, or even face oils like Pai Skincare's Viper's Gloss Age Confidence Echium & Amaranth Face Oil. If your moisturizer isn't doing enough, it may be a good idea to incorporate another hydrating product!
EXFOLIATION
A dull, lackluster complexion can be a sign that you need to exfoliate. In fact, exfoliation is a process that helps you get rid of the dead skin cells at the surface of the skin, helping you reveal a fresh, glowing layer beneath. With time, continued exfoliation can smooth rough patches, fade acne scars, dark spots, reduce redness and brighten the overall complexion. Exfoliation also helps your skincare products absorb better into the skin by unclogging your pores. I think it's pretty clear why this step is a must in achieving that sought-after glow. Start by exfoliating once a week and slowly increase to 2-3 times a week, depending on how your skin reacts.
MASKS
Face masks are a great way to give your skin a quick boost! Not only can they help you maintain a glowing complexion by providing consistent hydration and/or exfoliation, but they can't help you achieve an instant glow as well. For example, Consonant's HydrExtreme Charcoal Sheet Mask delivers high concentrations of Hyaluronic Acid to reveal a soft and luminous complexion immediately. Environ's Tri Biobotanical Revival Masque uses a unique combination of acids to rejuvenate the skin, revealing a younger, fresher and glowing complexion. Discover our wide range of face masks to get your glow!
FACIALS
Facials are always a good idea. If you feel like your products aren't doing enough, it may be time to seek the help of professionals! In our boutique, we offer a wide selection of facials that aid in boosting the skin's natural glow. Among these options, you will find our Brightening HydraFacial and our Tata Harper Instant Glow Peel. Both designed to tackle uneven skin tone and texture to reveal a fresh, smooth, glowing complexion. There are also more in-depth treatments that can be done in a medical clinic, like microneedling treatments and resurfacing lasers.
CONSISTENCY IS KEY
To maintain a healthy glow, it goes without saying that you have to put in time and effort over time. A consistent skincare routine is part of that. Making sure you double-cleanse, exfoliate, moisturize and use an SPF daily is crucial to attaining a glowing complexion. Trust me, put in the work and your skin will reward you.
HEALTHY LIFESTYLE
I know it's cliché but you are what you eat. In fact, your lifestyle shows up on your face. If it hasn't yet, it will in the long run! A healthy lifestyle means eating well, exercising regularly and getting enough sleep. Oh, and drinking lots of water! How you live now sets the tone for how your skin will look later.
Need help building a routine? Contact our beauty experts by phone or email!
Image source: @paiskincare