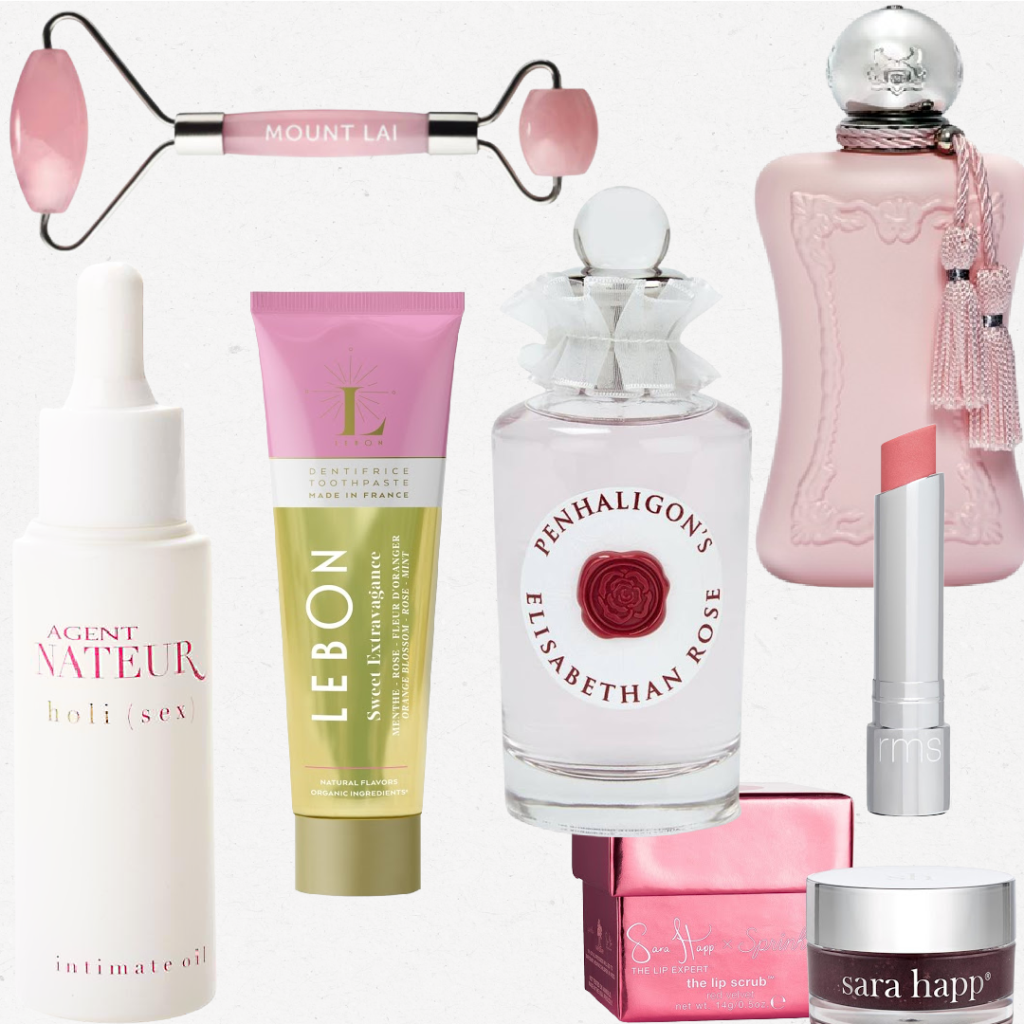 Valentines Day is a time to indulge in a luxurious night in by yourself or with your partner. It's been a tough year, you deserve to treat yourself with some of Etiket's most romantic products. From enchanting perfumes, facial massage tools and body oils, to flavorful toothpastes and lip products for kissable lips, discover our Valentine's Day must-haves to celebrate self-love or your love for your partner.
AGENT NATEUR
In the spirit of celebrating love, discover Agent Nateur's Holi (Sex) oil. We all deserve pleasure, whether with or without a partner. This oil-based, quick-absorbing formula (think Organic Coconut and Sweet Almond oil) is Agent Nateur's solution to the chemical-filled lubricants on the market. But Holi (Sex) is not just for your intimate area. Use it all over to hydrate the body and leave behind a lingering scent of Jasmine, Coconut, Rose, and Vanilla.
LEBON
Make it a fresh kiss this Valentine's Day with an all-natural LeBon Toothpaste. LeBon toothpastes are formulated with ethical and natural ingredients combined with delicious and exclusively perfumed natural notes from Grasse, France. They all contain Certified Organic Aloe Vera and Green Tea to naturally help protect gums and prevent tooth decay. LEBON Toothpastes are vegan and naturally sweetened with Stevia Rebaudiana. They also have a non-ending "free of" list: cruelty-free, paraben-free, sulfates, fluoride, titanium dioxide, … Stay fresh with complete peace of mind.
Parfums de Marly
Fragrance is super important when celebrating Valentine's Day. If you're celebrating self-love this year, fragrance is an instant confidence booster. Spray some on and enjoy a night-in for yourself. If you're celebrating with a partner, an enticing floral smell like Delina will bring out the romantic in you. Trust us, your partner won't be able to keep his or her hands off you…
Sara Happ
Get your lips ready for the occasion with the queen of all lip products: Sara Happ. The Pink Grapefruit Lip Scrub eliminates dry, flaky skin, leaving your lips ridiculously soft and supple. Perfect for Valentine's Day! You'll wonder how you ever lived without it.
RMS BEAUTY
Now that your lips are soft and supple from using Sara Happ's lip scrub, apply RMS Beauty's Tinted Daily Lip Balm for hydrated lips with a tint! Packed with all the good stuff lips crave, RMS tinted balms simultaneously pamper, protect, nourish and flood your lips with flavourless, fragrance-free, healthy hydration. Pucker up!
In need of more inspiration? Discover our full Valentine's Day Gift Guide!