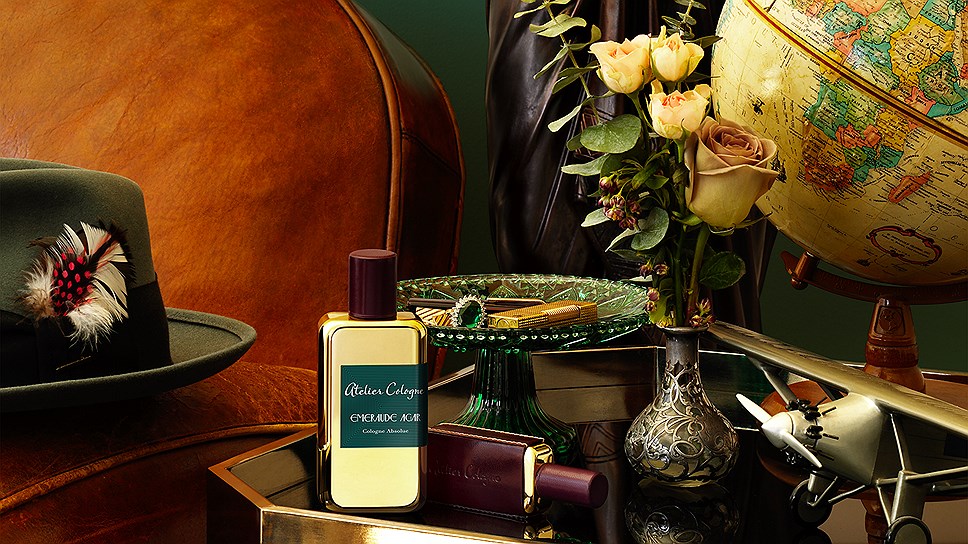 In the interest of full disclosure, we need to let you know that we are a little biased when it comes to anything Atelier Cologne. We were the first to carry Atelier Cologne in Canada and we have had the brand since we opened the boutique in 2011. We have had Sylvie and Christophe visit the store and we have met with them and even interviewed them in New York.
https://youtu.be/CkucykyENSo
We love how through their love of fragrance they built a beautiful brand that embodies their vision and their creativity. We have watched them grow across the world and although a part of us wishes they could stay a beautiful little fragrance house, we see too how wonderful it is to see them touch so many people with their scents by expanding around the world.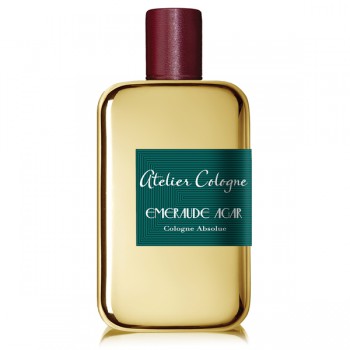 One of their latest scents is Emeraude Agar and we are excited to have it exclusively in Canada. Part of the Metal Collection and developed with perfumer, Jérôme Epinette, we think Emeraude Agar is one of the most beautiful Cologne Absolue's yet. With bergamot, angelica, black pepper, geranium, rose, eucalyptus, agarwood, sandalwood and gaiac wood, there is no mistaking this for anything but an Atelier Cologne fragrance. That is a good thing. We love the mix of the agarwood (Oud) with the bergamot. We find it lightens up the Oud to make this easy and wearable. Too easy? NO! Sophisticated and fresh.
Emeraude Agar is a Cologne Absolue with 18% concentration. The head notes are taken up with fresh Cologne notes of Calabrian bergamot and angelica from Siberia and a hint of black pepper from Vietnam. In the heart notes we experience Turkish rose absolue which is enhanced with Egyptian geranium and a hint of eucalyptus from China. The exotic woods come into play in the base notes with the of the agarwood from Malaysia and sandalwood and guaiac wood from India.
There is always a quote with any Atelier Cologne and for this fragrance it is:
He loved her beyond reason and would travel to the end of the earth to be with her again. Wild explorer and eloquent author, his life and passions advanced at the same pace. She, free as the air, inevitably brought him to new heights…
We love the romanticism of this quote as we find the fragrance just as romantic. For either men or women we have only seen a positive response in the boutique and expect it to be one of our best sellers for the more sophisticated of our Atelier Cologne customers.
I learned about Cialis 2 years ago on https://www.tractica.com/cialis-tadalafil/ and switched to it from Viagra. The main argument was the high cost of the latter. Well, small side effects in the form of redness of the face, too, strained, which was the reason as well. Cialis works perfectly. I take half an hour before the expected sex and everything goes fine.
The Metal Collection from Atelier Cologne
Each fragrance is a celebration of the most precious and rare essences in the Cologne Absolue style. Each flacon is presented with a handcrafted leather cap and a removable pump allows for splash or spray use.
Atelier Cologne – The True Art of Cologne
The company based in New York and Paris was founded by Sylvie Ganter and Christophe Cervasel. The master perfumers of Atelier Cologne blend unexpected and rare extracts with signature fresh citruses to create Colognes Absolues, concentrated formulas with a richer and more lasting effect. Each scent captures treasured emotions and powerful memories. The fragrances are presented in a custom blown glass bottle of the highest quality. The glass bottles are finished with a hand-crafted cap of leather.
Discover the Atelier Cologne range at Etiket: Atelier Cologne