What are the most expensive ingredients used in perfume making today? James Craven, a perfume archivist at Les Senteurs in London, shares his rundown of the top three most expensive natural perfume ingredients:
1. Ambergris: A secretion produced in the digestive system of some species of sperm whales. This substance has a "marine fecal odour" at first, which later ages into a sweet earthy scent. Besides it's distinct odour, Ambergris is also used as a fixative to enhance a fragrance's longevity. Cost: Approximately £ 35,00/kg.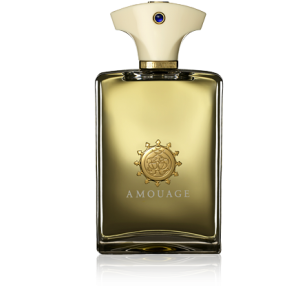 Top notes: labdanum ciste, coriander, orange, davana, frankincense, blackberry.


Heart notes: honey, bay, cinnamon, orchid, rose, clove, celery seeds, gaiac wood.
Base notes: patchouli, opoponax, myrrh, atlas cedarwood, musk, moss, ambergris, oud wood, immortelle.
2. Oud: The dark aromatic resin secreted as a defence mechanism to fight mould infection on the most expensive wood in the world – the Agarwood tree, native to South and Southeast Asia. The Oud note is a rich, musty woody-nutty scent that is very popular in the Middle East. The cost of the oil extracted from this resin embedded wood is very high due to low yield from plant material, as well as the labour intensive and slow process of extraction. Cost: Approximately £ 20,00/kg.
Ex Idolo Thirty-Three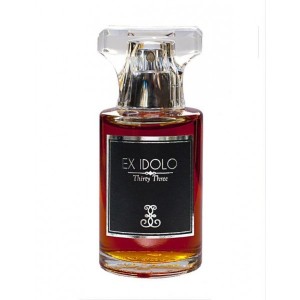 Top Notes: Soft Black Pepper, Candied Mandarin, Caoutchouc
Heart Notes: Chinese White Tea, Chinese Rose, Taif Rose, Orris, Damascus Steel
Base Notes: Rare Vintage Ouds (thirty-three years old), Aged Patchouli, Heliotropin
3. Orris: The scent of the Iris root that is reminiscent of the smell of violets. Orris can be described as sweet, powdery, soapy, floral and earthy. Extraction of the oil, also known as orris butter can take three to five years as the root must first dry and age. Due to the time and volume required to produce the oil, pure orris, or absolute orris is considered one the most prized and expensive ingredients in perfume making. Cost: Approximately £ 20,00/kg.
ARQUISTE Parfumeur Fleur de Louis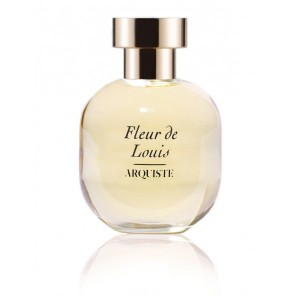 Top notes: Neroli, Galbanum, French Cypress and Bergamote
Heart notes: Orange Blossom, Jasmine Absolute, Clove buds and Rose water
Base notes: Florentine Orris, Vetyvert, White Cedar wood and Oiselet de Chypre accord (resinous amber accord based on Labdanum)