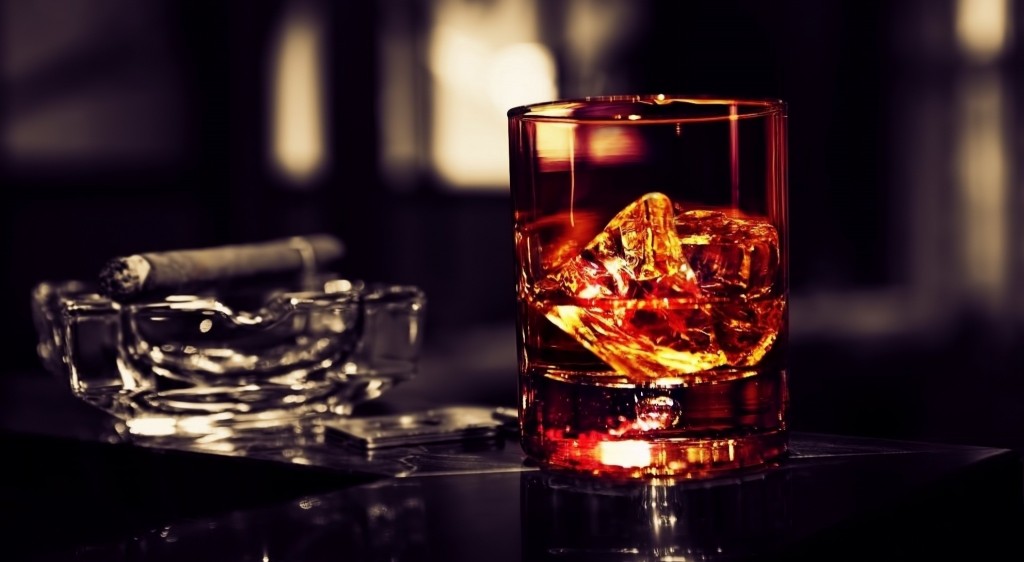 Let's talk about sex…. appeal. What is sexy to you? For me, it's the ability to be scent-sational. Whether it be a man or a woman, how they carry themselves and how they smell top my list of attractive qualities. If I think back to all of my boyfriends (there are not that many – I tend to go for the long haul when it comes to relationships), I remember their scents, and when I catch a whiff of that scent, I am transported back in time. Ahhh, good memories of my high-school boyfriend and his smell – Dolce & Gabbana Light Blue…. or worse, Malizia Uomo. Ouch! It was a long time ago and we were young. Enough said. The point is, smell plays a huge role in sexual attraction, we all know that.
I tend to gravitate towards colognes, it's no secret. I love that fresh citrus smell! Clean, sometimes soapy and just incredibly up-lifting. A good cologne can brighten my day and change my mood instantaneously. So, these are the scents that I wear. But what about him? Am I attracted to a man that smells like me? Not so much. I actually prefer something on the other end of the spectrum, a bit sweeter and spicier, for the simple reason that it evokes feelings of warmth and comfort. If a man can make me feel warm and comfortable, he's in! Oh, and a really good vanilla fragrance on a man (my favourite: ARQUISTE Parfumeur The Architects Club) is simply heaven!
Enter Ex Idolo's newest fragrance – Ryder. I was very excited about this one, because if it was anything like its predecessor Thirty-Three (a thirty-three year old oud), I would be in love again. Matthew Zhuk (creator and founder of Ex Idolo) was kind enough to send me a sample well before the actual launch. My first thought: Wow! This is a gorgeous follow up to Thirty-Three and definitely easier to wear for me! Slightly resinous, dark and aged, Ryder is exactly what I imagine a members club of days past to smell like. Leather, smoke, booze and dry wood. Sweet pipe tobacco with a side of Cognac gives way to spicy Omani Frankincense, followed by creamy vanilla and amber. This is a spicy, candy-coated, but not overly cloying fragrance that is as deep as it is mysterious. The kind of remarkably complex aromatic tobacco scent that just doesn't come along very often, and one that is incredibly sexy. Sillage is average and longevity is beyond excellent!
After the divorce I started to experience some sexual problems. There was nobody to get acquainted with and I decided to pick up a girl, but it didn't work out. She advised me to buy Cialis. I called that girl, she arrived and we had an upper class sex.
Ryder reminds me of Oliban by Keiko Mecheri, which is a scent that an old boyfriend of mine wore… it was magic on him! This was exactly his style – sweet, sexy, a bit rough around the edges and somewhat mysterious. I bet he would love Ryder as much as I do. I will have to send him a "It's been a while…" text at some point soon. 😉
Natalie Cola,
The Etiket Insider Beauty Editor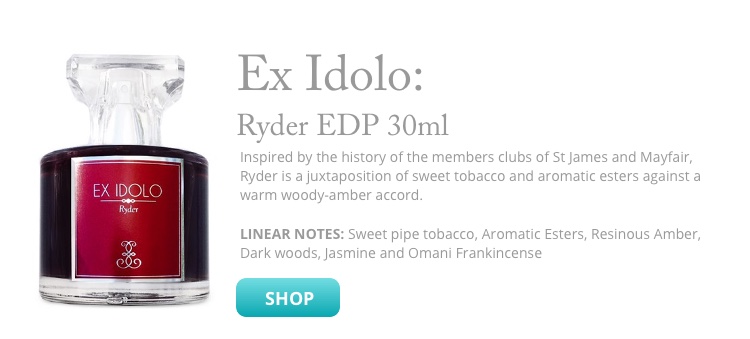 Olfactive Family: Woody
Availability: In-store and online.
If you like Ex Idolo Ryder EDP, you may also like ARQUISTE Anima Dulcis and Atelier Cologne Santal Carmin.
CLICK HERE for more details about our Fragrance Sample Program!