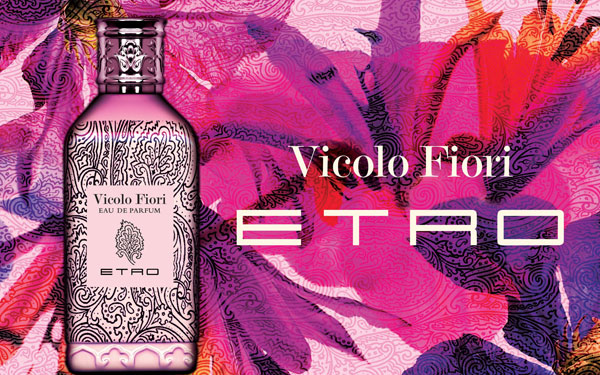 Created in 1996, ETRO Vicolo Fiori EDT was dedicated to the first Etro store in the the old quarters of Brera in Milano.  It can be described best as a fresh, floral-fruity, aquatic fragrance with a beautiful powdery finish. This one is definitely for the ladies in my opinion as it is feminine, light, flirty and sits close to the skin.  ETRO Vicolo Fiori  opens with a an airy blast of slightly sweet flowers, soaked in rain, giving it an unusual aquatic smell. As this fragrance settles,  it turns to its musky, amber scent that ligers beautifully.  A very easy to wear fragrance. Not a complex fragrance by any means, but perfect for every day wear and perfect for spring – sexy, clean and fresh!
Natalie Cola,
The Etiket Insider Beauty Editor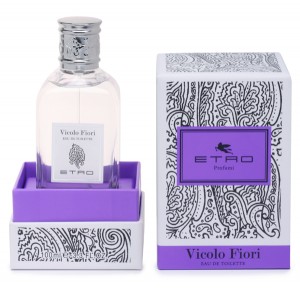 Top Notes: bergamot, white pepper, jasmine
Middle Notes: iris, rose, cardamom
Base Notes: amber, musk, cypress
Availability: In-store and online.
If you like ETRO Vicolo Fiori EDT, you may also like: Eau d'Italie Au Lac EDT and Histoires de Parfums Blanc Violette EDP.

Discover these fragrances and many more! At Etiket we offers samples of all fragrances that we carry including complimentary shipping to anywhere in Canada!
CLICK HERE for more details about our Fragrance Sample Program!