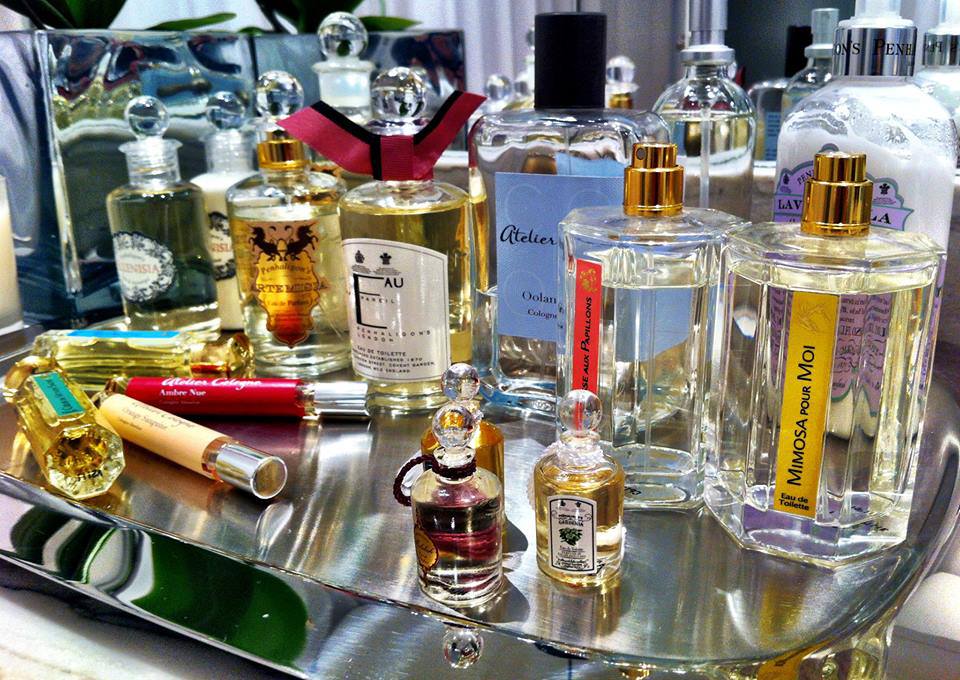 There's nothing quite like giving or receiving a beautiful bottle of perfume as a gift — but how do you know which fragrance is the right one? Scent is very personal and transformative, how can you get it right when buying the perfect perfume?
Think about the person you are buying for. Where are they in their life? What are their interests (travel, sports, art)? Try to identify some of their personality traits — are they warm and feminine, or mysterious and edgy? Try to find out what perfume they wear now, or have worn in the past and identify the notes in that fragrance so that you can find a fragrance that will have some of the same feeling but may just take them somewhere completely different. After all, you are getting them a new scent.
Perfumes are usually divided into the following fragrance categories:
Citrus – fresh notes of lemon, mandarin bergamot.
Floral  – various flower notes for a classic feminine feel.
Fruity  – juicy notes of apple, peach, and berries blended with florals to create a mouthwatering aroma.
Oriental – exotic and sensual with notes of musk and amber. When combined with florals they are known as "florientals".
Green – natural, earthy notes of grass and moss.
Oceanic – aromas of mountain air, ocean spray or clean linens.
Spicy – comforting notes of clove, ginger, pepper, cinnamon and cardamom
Woody – strong and classic notes of bark, woods, resin and vetiver.
NOTE: Fruity, floral, citrus, and fresh green notes are usually considered daytime fragrances, worn in the spring and summer months — they are bright, energetic and crisp. Musks, woods (cedarwood, sandalwood), leather and vanilla notes are usually considered evening scents, warm and comforting winter fragrances. However, notes should never dictate when a fragrance is worn; it really is about personal preferences. 
Whether you are shopping for him, her or yourself, the search for the perfect fragrance is more a discovery of personal taste. Follow your nose and trust your intuition. And when you are really unsure, know that we are here to help you – come in to the store and let us take you on an olfactive journey, or give us a call and we would be more than happy to find a selection and send you samples for you to choose from.
Below are some of the best sellers at Etiket: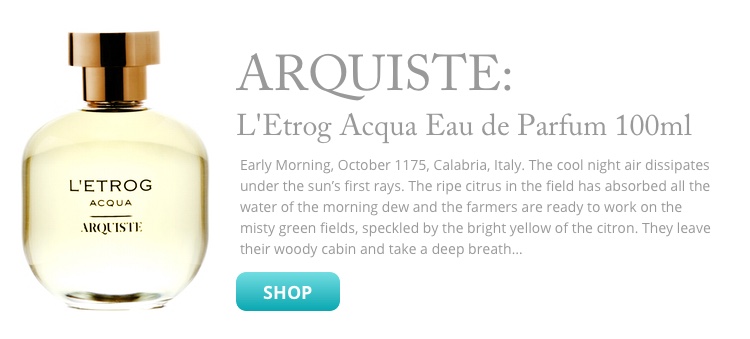 Arquiste L'Etrog (Citrus, Woody)
Key Notes: Myrtle leaf, Calabrese Cedrat, Sicilian Lemon, Italian Mandarin, Petitgrain Citronnier, Bergamot, Labdanum, Cedar Wood, Vetiver.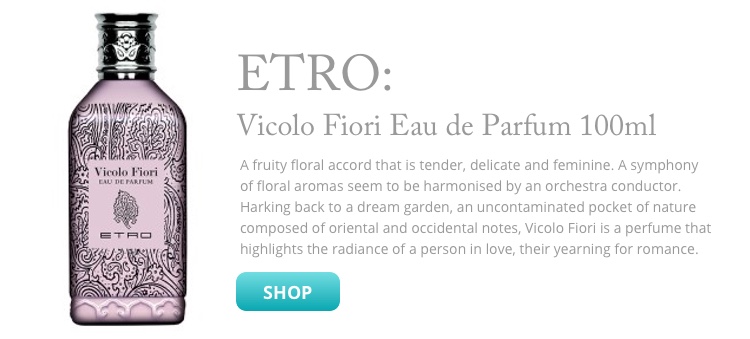 Etro Vicolo Fiori (Floral, Oceanic, Fruity)
Key Notes: Bergamot, Rose, Amber, Musk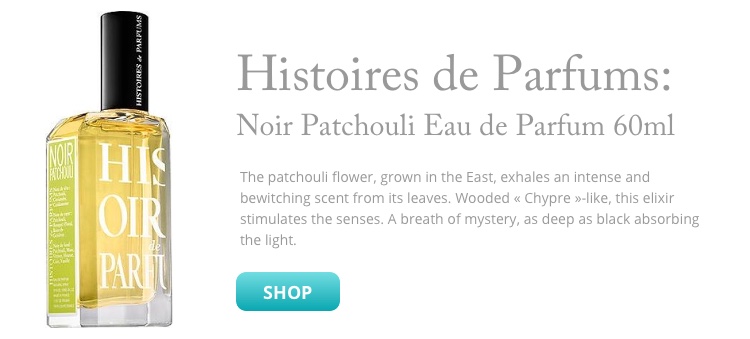 Histoir de Parfum Noir Patchouli (Woody)
Key Notes: Patchouli, Musk, Cardamom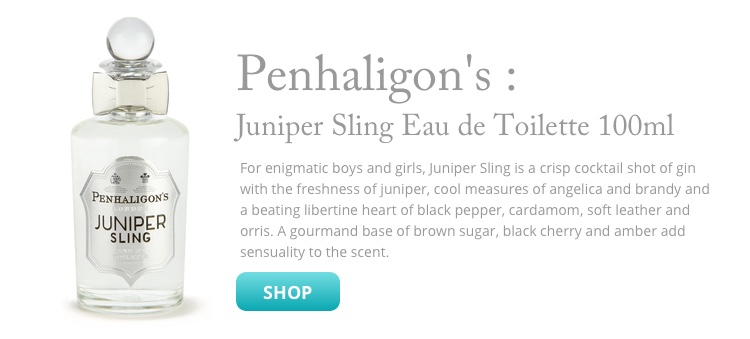 Penhaligon's Juniper Sling (Woody, Spicy, Green)
Key Notes: Orange Brandy, Juniper Berry, Black Pepper, Black Cherry and Brown Sugar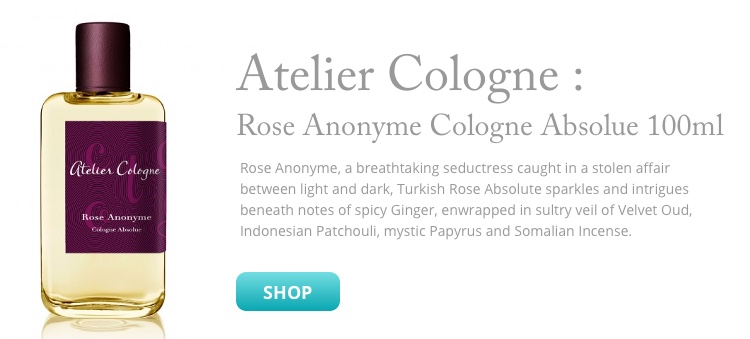 Atelier Cologne Rose Anonyme (Floriental)
Key Notes: Bergamot from Calabria, Turkish Rose, Velvet Oud Accord, Patchouli from Indonesia
Olfactive Studio Lumière Blanche (Woody, Spicy)
Key Notes: Cardamom, Almond Milk, Musk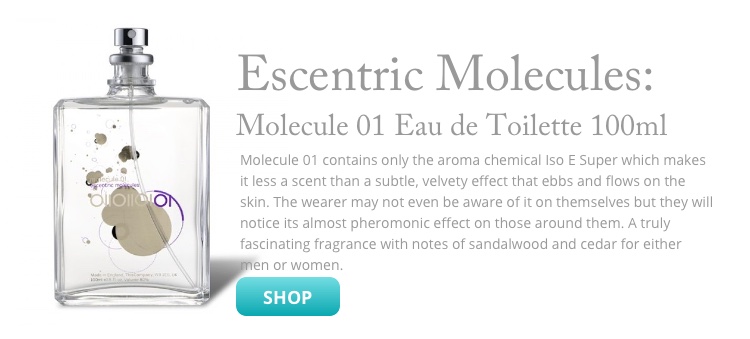 Ecsentric Molecules Molecule 01 (Woody, Floral)
Key Notes: Iso E Super, Sandalwood, Cedar, Iris
Discover these fragrances and many more! At Etiket we offer samples of all fragrances that we carry including complimentary shipping to anywhere in Canada!
CLICK HERE for more details about our Fragrance Sample Program!