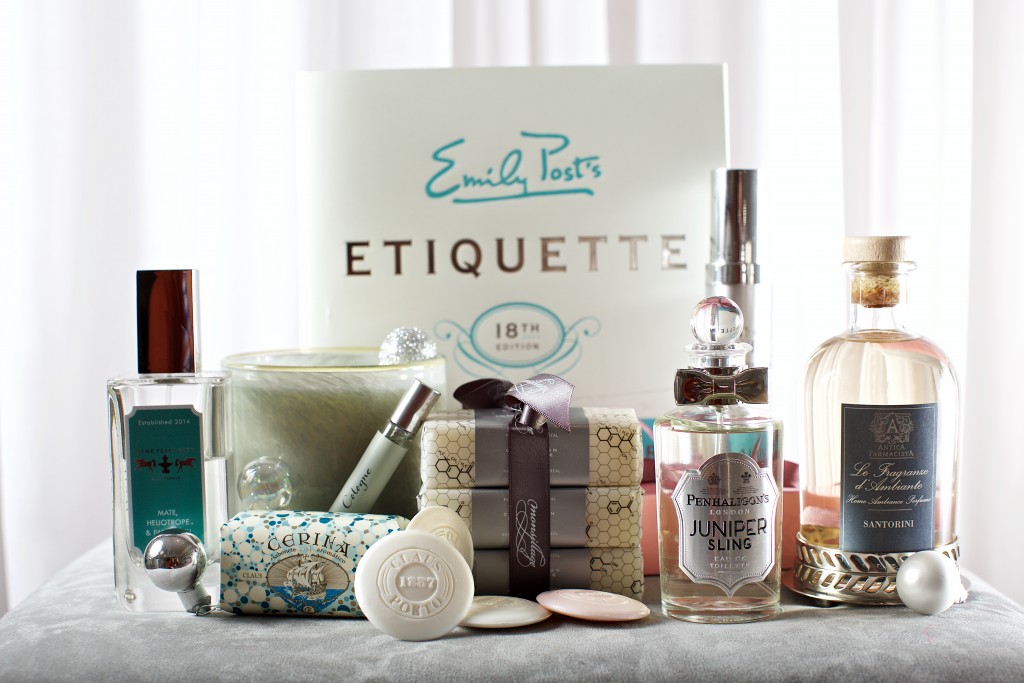 The gift of fragrance is timeless, luxurious and intimate. We usually buy perfume for someone we feel very close to like family members and very close friends. What makes fragrance such a cherished gift is its ability to defines us by our individual style and influence our mood. For most people, fragrance is not an everyday purchase, so giving the perfect perfume gift can be a very lavish gesture. From our go-to perfumes and gift sets to solid perfumes and discovery sets, you are sure to find something special for any and everyone on your list!
Here are the fragrance gifts that are topping our list this holiday season: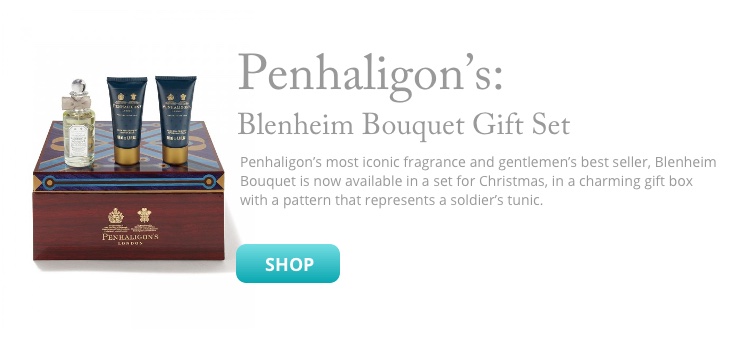 Penhaligon's Blenheim Bouquet Gift Set: Created in 1902 and taking its name from Blenheim Palace the seat of one of England's most respected bloodlines, Blenheim Bouquet is a bracing mix of citrus oils, spices and woods. Set includes: Eau de Toilette 50ml, Shave Cream 50ml, Aftershave Balm 50ml.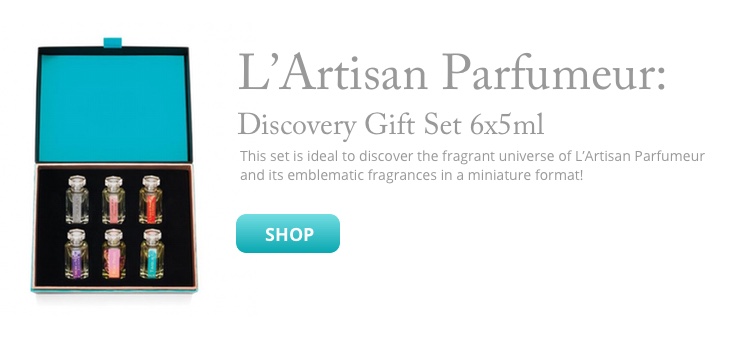 L'Artisan Parfumeur Discovery Gift Set: Let him or her discover their next signature scent among these six fragrances from an iconic Parisian perfume house.
The discovery set (6x 5ml) includes:
Caligna: luminous and aromatic, this perfume evokes the fragrant landscapes of Grasse, the spiritual home of French perfumery, in the south of France.
La Chasse aux Papillons: imagine chasing butterflies in the French country side, surrounded by white flowers. A floral fragrance reminiscent of childhood memories, perfect for sunny days.
L'Eau d'Ambre Extrême: a mysterious oriental elixir. This rich and velvety fragrance, has delicate wafts of golden amber and spices.
Mûre et Musc Extrême: red fruit notes enfold themselves around the iconic blackberry and musk accord. Elegant and sophisticated, this fragrance embodies Parisian chic.
Rose Privée: sparkling and sophisticated, Rose Privée is a floral fragrance of unusual beauty. It captures the rare and iconic May Rose in a contemporary way.
Timbuktu: this fragrance is inspired by master perfumer Bertrand Duchaufour's trip to Mali, where he witnessed a Wusulan ritual used by generations of West African women to scent their hair and skin. A mysterious fragrance that embodies the Sahara combined with French savoir faire.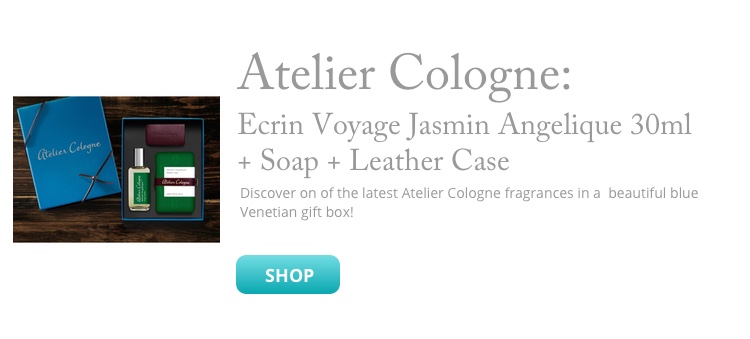 Atelier Cologne Ecrin Voyage Jasmin Angelique (30ml + Soap + Leather Case): Genuine pure perfume, the Cologne Absolue is a cologne of character celebrating the magical freshness and elegance of citruses. Very high concentration of natural essential oils ensures an exceptional lasting power. With Collection "Matières", Atelier Cologne reinvents the mythical essences of perfumery. Following vanilla, amber, rose, vetiver and patchouli, a new facet of jasmine from Egypt is revealed with the unexpected use of hesperides. Jasmin Angélique tells a new story, the one of a mysterious path to a secret garden where two lovers meet again surrounded by fresh, airy and sensual jasmine in bloom. Set includes: Handcrafted leather cap, refillable Cologne Absolue 30 ml (1 fl.oz) travel spray and vegetable-based hard-milled soap.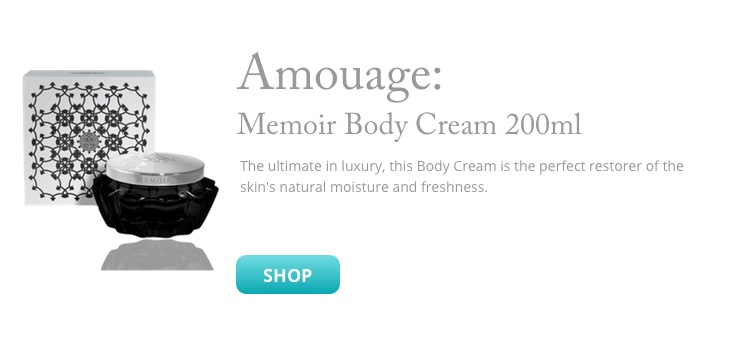 Amouage Memoir Body Cream: Containing active ingredients such as algae, glycerin, aloe vera, shea butter and cacao butter, this luxurious body cream is an intensive treatment for the skin, promoting immediate firming. The Body Cream tones and hydrates the entire body and restores lost suppleness, leaving the skin soft , velvety and beautifully scented with the notes of Memoir.
Top notes: Mandarin, Cardamom, Absinth, Pink Pepper
Heart notes: Pepper, Clove Bud, Opulent White Blossoms, Rose, Jasmine, Precious Dark Wood, Frankincense
Base notes: Styrax, Oakmoss, Castoreum, Leather, Labdanum, Fenugreek, Musk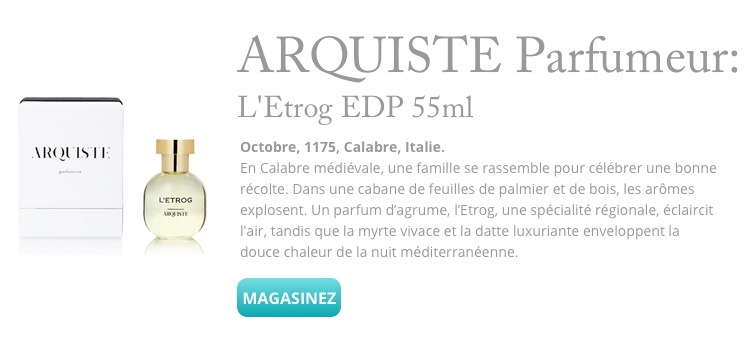 ARQUISTE Parfumeur Caroline's Four Hundred Candle: Inspired by one of the most splendid balls held by Caroline Astor, the matriarch of the hotel's founding family and doyenne of New York's Gilded Age society, Caroline's Four Hundred takes its name from the 400 notable guests that represented the highest echelons of New York society. The scent captures at once the actual flowers used around her residence, the exotic woods of the ballroom, the potted palms and apple blossoms that lined the hallways, and the light crisp essence of champagne wafting through the crowds. With notes of rich American Beauty roses – her favorite flower – green stems, white lilies and the delicate sweetness of quince, apple and cherry blossom, Caroline's Four Hundred, embraces all of the blooms that actually adorned her ballroom on that unforgettable evening in 1900.
Caroline's Four Hundred, the St. Regis fragrance, is featured at all St. Regis hotels and resorts around the world.
Notes include: American Beauty rosses, hyacinth, white lilies, green stems and delicate quince, apple and cherry blossom.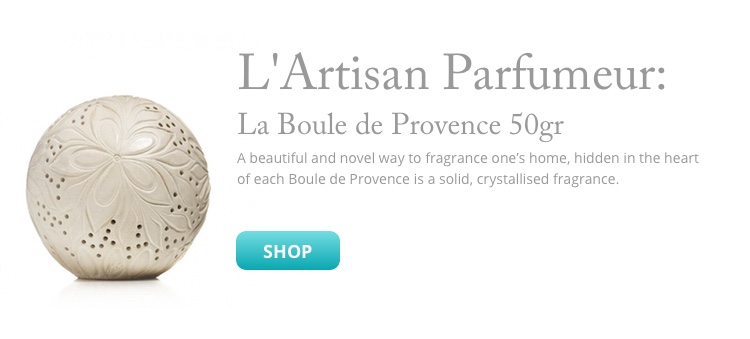 L'Artisan Parfumeur La Boule de Provence: La Boule de Provence is a unique design object and is entirely handcrafted by artisans near to Paris. Fresh and aromatic, and inspired by the nature of Provence, this scent is carried by currents of air and magnified by heat in the room.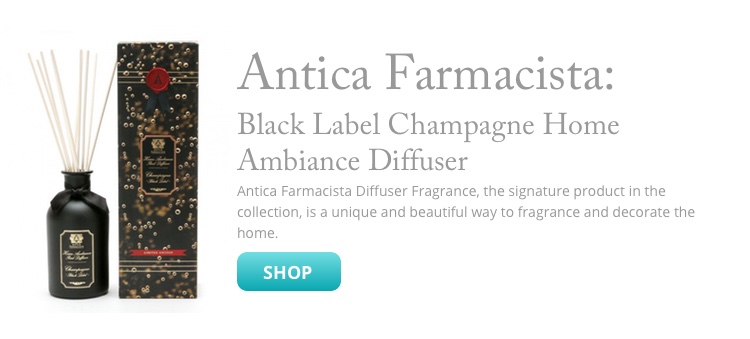 Antica Farmacista Black Label Champagne Home Diffuser: The Home Ambiance Fragrances utilize antique inspired apothecary bottles, filled with fragrance, to permeate the air through the bottles' open neck and white birch reeds that are inserted to further diffuse the scent.
Fragrance: A crisp, citrus infused fragrance evoking sparkle and complexity. Top notes of Satsuma citrus balance with subtle floral notes of muguet. Apricot and passionfruit complement the sweetness of sugared black currant.