SUMMER HAIR
Add vitality & shine for more youthful, supple hair with the Rahua transformative hair care line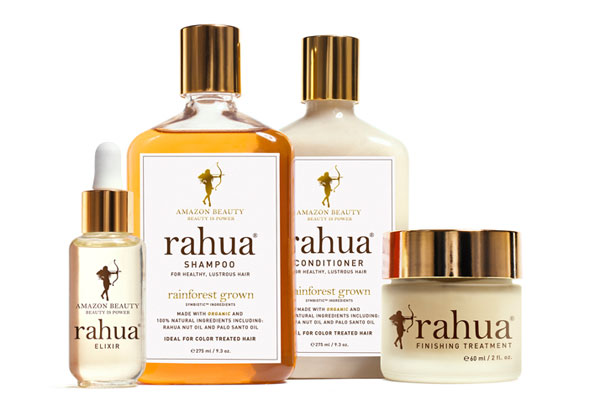 All Rahua products are made with Organic, Natural, 100% Plant Derived Ingredients. Symbiotic ©, Vegan, Non-toxic and Free of Parabens, Sulfates and Gluten.
INTRODUCING
Enchanted Island Salt Spray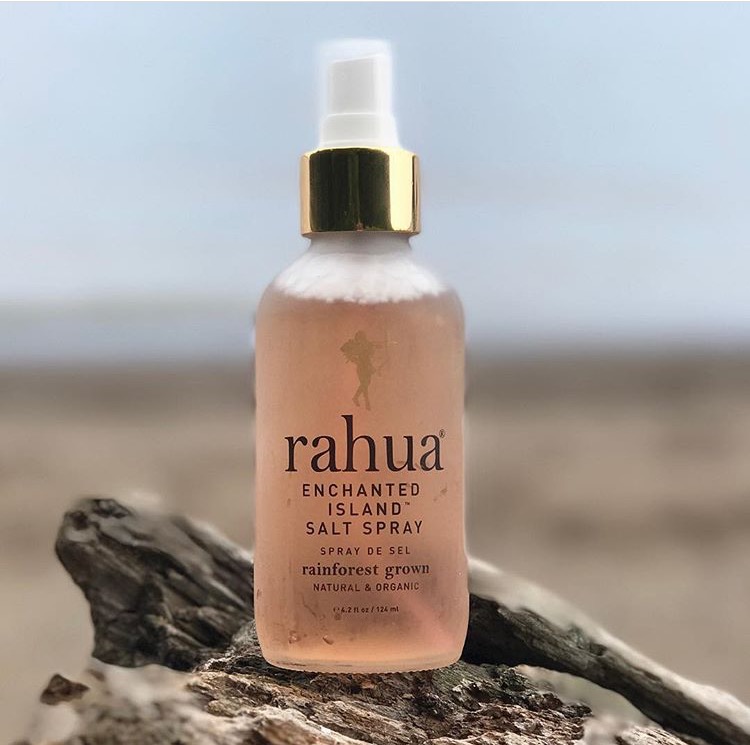 ENCHANTED ISLAND SALT SPRAY
Inspired by the lush Galapagos Islands, the Enchanted Island™ Salt Spray captures the spirit of a beach jaunt and one of its many perks — perfectly tousled, wavy beach hair!
By incorporating natural pink sea salt for texture and the exotic scent cocktail of guayaba, hibiscus and passion fruit, locks are left with tropically perfumed, lustrous, defined waves.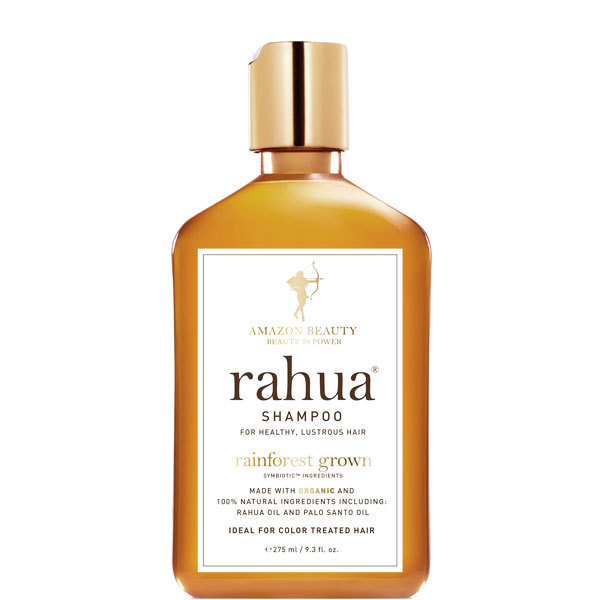 RAHUA SHAMPOO
The Rahua® Classic Shampoo is rich with the restorative qualities of rare Amazonian ingredients, sustainably sourced and specially formulated to revitalize your hair.
Gentle enough for all hair types, this shampoo leaves locks luminous and soft by imparting omega-9 packed rahua oil and other all-natural, plant-derived nutrients.
Naturally scented from the lightly fragrant oils of palo santo wood.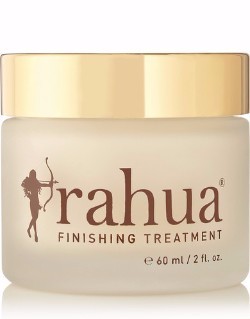 RAHUA FINISHING TREATMENT
Whether styling with heat tools or air-drying, this supreme leave-in finishing treatment with our signature, symbiotic® rahua oil satisfies thirsty strands.
The heat from a blow dryer or styling tool activates the rahua oil making it even more potent as it calms frizz, tames stray hairs, elevates shine and restores hair to weightless softness.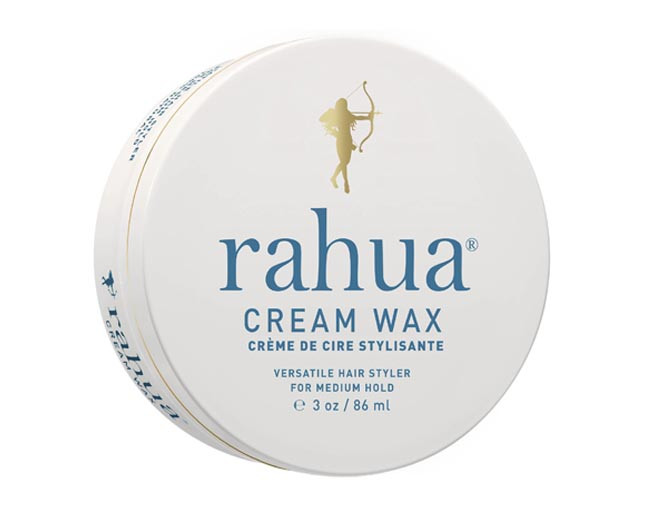 RAHUA CREAM WAX
Versatility and hold all in one.
This cream wax is made of the most coveted, plant-derived ingredients from the Amazon rainforest.
Excellent for sculpting short hair for additional height and definition or long hair to add control and manageability.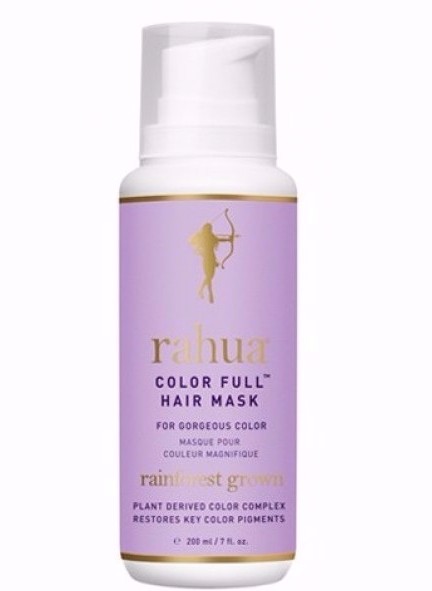 RAHUA COLOUR FULL HAIR MASK
At last a colour-preserving hair mask formulated from 100% plant derived, Amazonian ingredients.
Infused with fragrant gardenia enfleurage, hibiscus extract and lavender essences, this rich, deep penetrating treatment is formulated to protect your colour investment by encapsulating each strand of hair with the power of rahua, morete and flaxseed oils.
This mask insures full spectrum colour retention and vibrancy for all shades of colour-treated or highlighted hair; with sparkling, long-lasting results.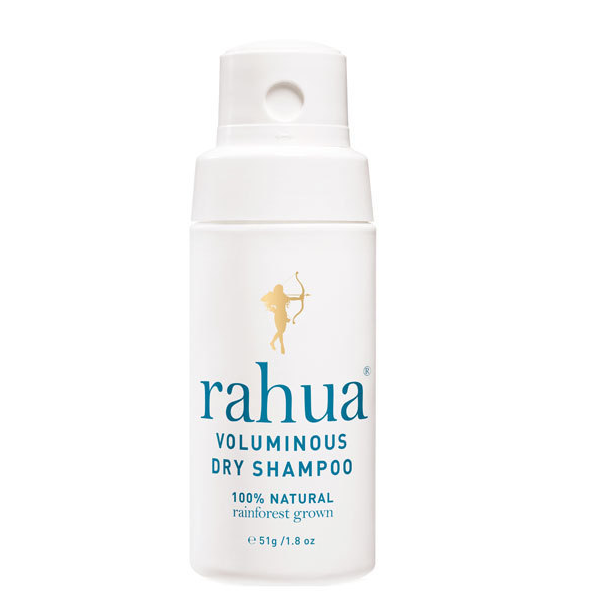 RAHUA VOLUMINOUS DRY SHAMPOO
Not enough time for your daily hair care routine?
We have your genie in a bottle. The Voluminous Dry Shampoo adds volume, cleanses and imparts grip for effortless styling all – without water! Thus proving, there is always time to look your best.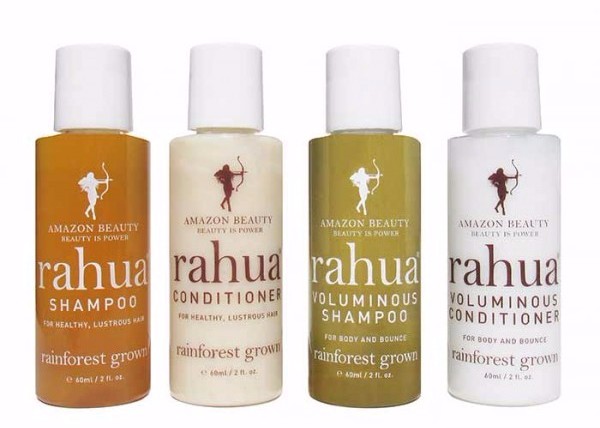 RAHUA JET SETTER KIT
Cleanse, condition and create gorgeous, shiny, healthy hair, no matter where in the world your journey takes you.
The travel-friendly kit contains 2oz sizes of each: Rahua Classic Shampoo, Rahua Classic Conditioner, Rahua Voluminous Shampoo, Rahua Voluminous Conditioner
Packaged in a TSA-approved reusable beauty pouch, this is perfect for a world traveler.
See all our hair care HERE