When you have damaged or over treated hair, at some point you are going to have to do something about it to help bring it back to health. Dying and treating your hair with different chemicals will eventually have its effect. There are many solutions available – daily conditioners and overnight treatments – and we look to Kevin Murphy and Malin + Goetz for everyday damage, but when you want to truly treat your hair, we suggest the Elixir from Rahua.
Utterly pure and remarkably rich. Rahua's Classic Elixir is the magnum opus natural solution to strengthen and nourish every strand with their breakthrough 100% Symbiotic® rainforest grown formula that is entirely plant derived, hand made and obtained using ancient traditional Amazonian ceremonial methods. This potent hair treatment repairs over processed, dry and porous hair. Plumps up hair, adds exceptional shine, and health. Featuring the sophisticated and earthy aroma of palo santo holy wood.
Rahua Elixir offers a 100% plant derived solution to your toughest hair-care challenges. Rainforest grown in the heart of the Amazon jungle, this exceptionally rich and pure formula delivers longer, stronger, healthier hair and scalp. One to three drops applied each day will transform hair from dull and lifeless to strong, healthy, and lustrous.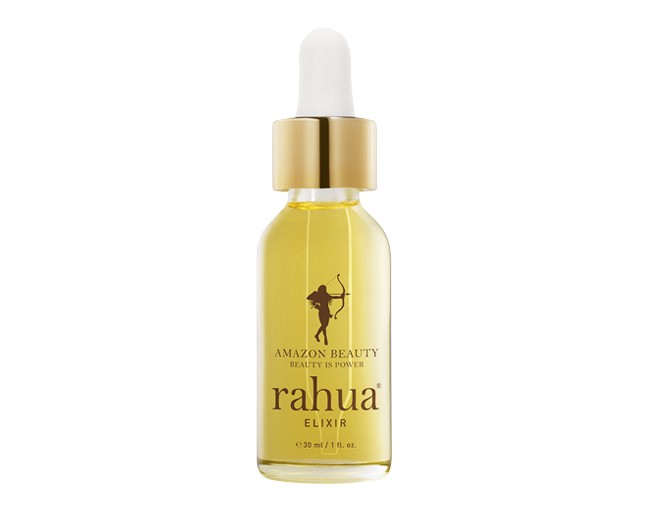 Star Ingredients
RAHUA-UNGURAHUA – fortifies weak, damaged strands while nourishing and regenerating the scalp and hair follicles.
PALO SANTO – holy wood, precious to Amazonian shamans, is Rahua's signature scent, offering a sophisticated, earthy aroma; while providing a soothing aromatherapy experience.
Complimentary products: Rahua Shampoo, Rahua Conditioner, Finishing Treatment.
See all Rahau products here: Rahau
See all of our Hair Care products: Hair Care
See products for Hair Loss: Hair Loss Solutions