Created in 1902 and taking its name from Blenheim Palace, the seat of one of England's most respected bloodlines, Blenheim Bouquet is a bracing mix of citrus oils, spices and woods. Inhaling Blenheim Bouquet today it is hard to imagine it was created over one hundred years ago. It is a fragrance that has continually adapted to every twist and turn of its existence. Blenheim Bouquet is discreet, sensual and immaculately turned out with a flash of heritage flourish.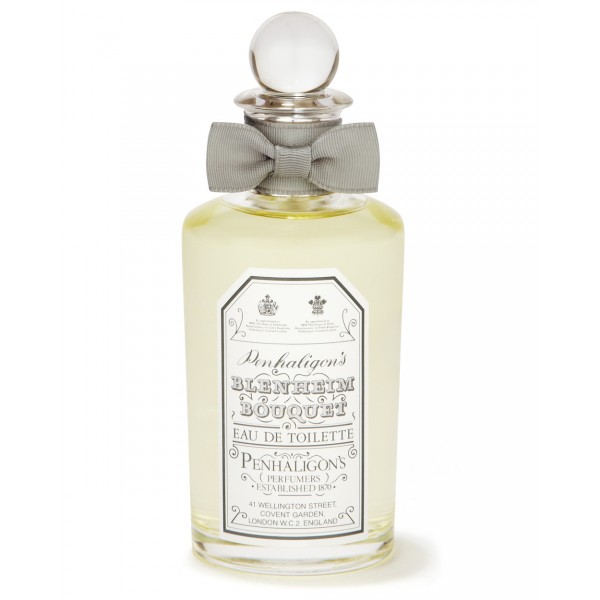 This fragrance opens with a big citrusy/lavender hit that's somewhat astringent. Almost immediately you can smell the black pepper which tempers it quite a bit. You can also smell the pine as it develops into a woodsy/fresh/peppery smell.  As it settles and fades, a lovely musky, peppery scent is left on the skin. Although marketed as a masculine fragrance, Blenheim Bouquet can also be lovely on women!
Fact: Sir Winston Churchill is reputed to have worn Blenheim Bouquet often (and, we hear Prince William as well).
At Etiket we carry Blenheim Bouquet Eau de Toilette as well as the soaps, deodorant and men's grooming products in the range.
HEAD NOTES
Lemon, Lime and Lavender
HEART NOTES
Blenheim Bouquet has no heart notes
BASE NOTES
Pine, Musk and Black Pepper