As we age, our skin loses firmness and elasticity—causing it to look saggy and loose. Fine lines and wrinkles seem to start appearing out of nowhere, and while we are not trying to look like the 20-year-old versions of ourselves, we still want brighter, smoother and younger looking skin. When shopping for anti-aging skin care products it's important to know what ingredients to look out for. Why? Because they can actually make a difference and give you the results you want.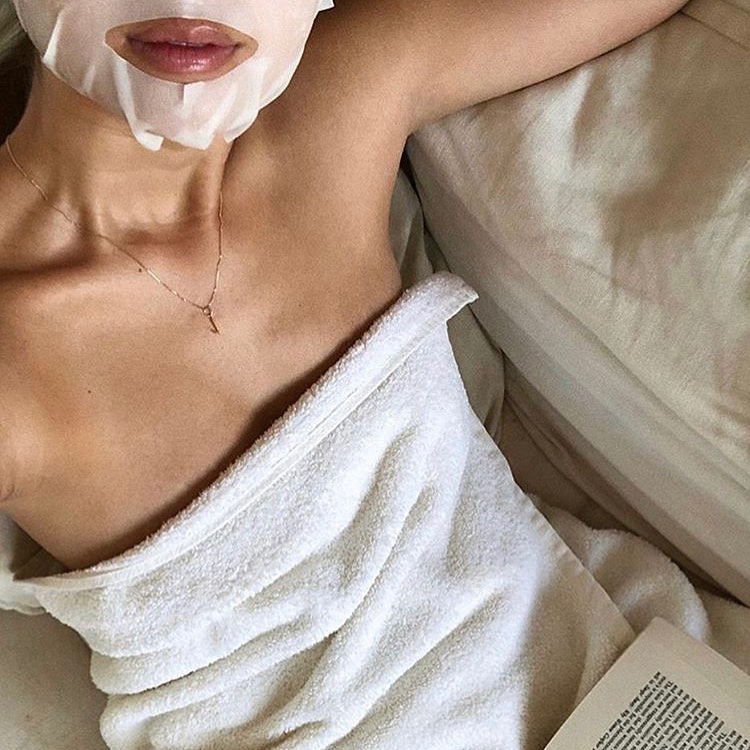 Here are 5 anti-aging skin care ingredients you need to know:
1. Retinol
Derived from vitamin A, Retinol is considered one of the most powerful anti-aging ingredients because of it's proven ability to stimulate and reproduce collagen in the skin. Vitamin A will help to smooth wrinkles, unclog pores, improve skin's texture, and even lighten age spots. However, some caution is needed when using retinol products because it can cause irritation to sensitive skin, it make skin more sensitive to sunlight and should not be used by women who are pregnant and breastfeeding. It is highly recommended that sunscreen is used daily when using any retinol product.
Who it's for: All skin types and those who want to defy the first signs of aging
Who it's not for: Those with serious acne and sun damage may benefit from something stronger.
When to use: At night
2. Hyaluronic Acid
Hyaluronic acid is another powerful ingredient used to plump mature, dry skin with moisture. It is a naturally found substance (a sugar) that binds to water and helps to balance skin's natural oil producing, which gives a fullness and plumpness to the skin. Additionally, it boosts collagen production and helps to fill fine lines and wrinkles. It is available in supplement, cream and injectable form.
Who it's for: All skin types especially mature, dry skin.
Who it's not for: Those with extreme skin sagging,and bone structure loss.
When to use: Anytime.
3. Alpha Hydroxy Acids
Exfoliation is key to keeping skin looking smooth and even. The best exfoliant for mature skin is Alpha-hydroxy acids, or AHAs. They are derived from fruits and botanicals (although they can also be produced synthetically). These are broken down into several acid sub-categoties: glycolic (often from sugarcane), lactic (milk), citric (citrus fruit), malic (often from unripe apples), and tartaric (from grapes and bananas). AHA treatments helps to remove dead, and dry skin cells while encouraging cell skin turnover and oil production to keep your skin looking young and supple. By removing layers of dead skin cells, moisturizers, serums, and other treatments can work better by penetrating the skin more effectively. Exfoliating with AHA's also helps to lighten dark spots and can even reduces fine lines and wrinkles.
Who it's for: Normal, combination, and mature skin types.
Who it's not for: Sensitive skin.
When to use: Night time is best.
4. Vitamin C
It's powerful and potent. Vitamin C is a natural antioxidant that works wonders on all skin types, especially those with hyperpigmentation and dark spots. Vitamin C also helps to boost collagen (for plumper-looking skin), shield skin from free-radical damage, reduces inflammation, and enhances skin's elasticity. One of the best forms of vitamin C for your skin is L-ascorbic acid, a more natural derivative. This version of vitamin C is the same that we consume, however it is not always a very stable form and so it is important to look out for high quality products that contain stable medical grade Vitamin C (L-Ascorbic Acid).
Who it's for: All skin types.
When to use: Day and night.
5. Super Hero Antioxidants
There are many antioxidants that are good for your skin and can help treat aging skin. These include vitamin E, pomegranate, Acai berry and kelp extracts. Antioxidants can also help fight free radicals and repair damaged skin cells as well as promote the turnover of new skin cells. Moisturizers and serums rich in antioxidants will keep your skin looking healthy and youthful.
Who it's for: All skin types.
Who it's not for: Those with allergies and sensitivity to certain ingredients
When to use: Day and night.