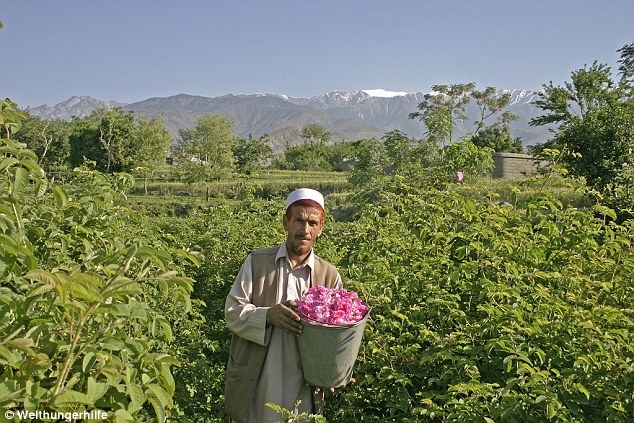 Although launched in 2013, Tauer Perfumes PHI-une rose de Kandahar is a new addition to our Tauer collection. The reason is because the rose oil used in this fragrance comes from Afghanistan's rose region, Nangarhar and is in limited production, making this Tauer fragrance a rare gem and not guaranteed to be available all the time. Luckily we recently received a few bottles and the sample orders for this one have been flying out the door!
Like most Tauer fragrances, this one is unlike anything else you have ever smelled before. If you love rose perfumes, you are in for a real treat because it doesn't get any better than this! A blend of sweet rose and fruit with a lavish side of tobacco. PHI-une rose de Kandahar is soft, velvety and very well-balanced. There is absolutely no trace of powdery 'old lady' rose here. On the contrary, this is a modern and very easy to wear fragrance. At first whiff I can smell true rose, hinted with dried apricots, almond (which smells more like marzipan) and fresh bergamot. As it begins to settle, I can smell spicy tobacco, creamy tonka, vanilla, and refreshing notes of grassy vetiver. Throughout all this, the rose notes remains true and strong to the end, continuously complimented by its surrounding notes. In the drydown we are left with a warm suede-like musk. Super sexy with excellent sillage.
In general, the night was stormy and lasted until the morning). Viagra at https://mckesson.uk/viagra/ is really a great drug! I can't say anything about the side effects. It's very individual and depends on the general state of health. You can try it a few times and get both pleasure and joy straight out. Personally, I'll continue to take it.
With temperatures continuing to drop, I think PHI-une rose de Kandahar makes for the perfect season to wear this masterpiece! Wear it any time of day, but I think it will shine bright in the evening hours.
Natalie Cola,
The Etiket Insider Beauty Editor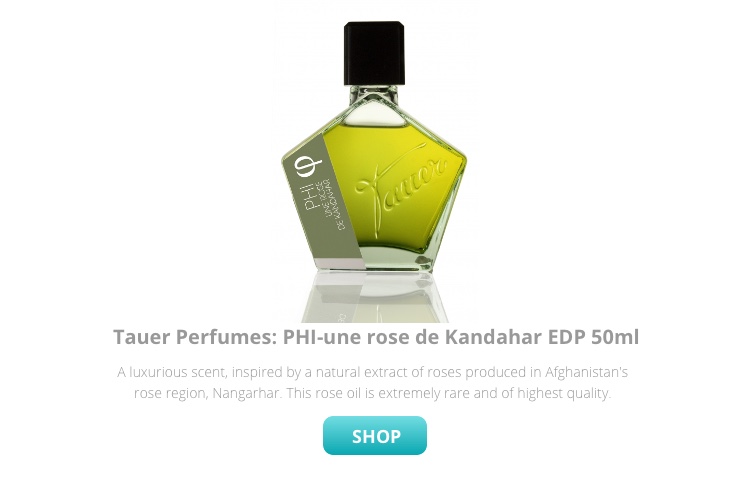 Olfactive Family: Floral
HEAD NOTES: Phi starts with a rich fruity line of apricot. An all natural apricot extract with its surprising richness enchants and blends into a cinnamon line and hints of bitter almond, softened by bergamot essential oil.
HEART NOTES: These spices lead over to voluptuous roses in the fragrance heart: Extremely rare rose essential oil with its unique scent of spices, plums and flower petals blends into rose absolute from Bulgaria and hints of Bourbon geranium. The rose petals melt on the skin into a dark tobacco fond, built around an amazing absolute of dried tobacco leaves.
BASE NOTES: The animalic, leathery and woody tobacco opens the ground for a generously dosed layer of patchouli in the base of Phi. Here, woody and gourmand notes melt into hints of animalic lines. Vetiver, vanilla and tonka add richness and brilliance. A generous dose of exclusive musk and amber gris round the body of the fragrance and encircle the roses.
Availability: In-store and online.
If you like Tauer Perfumes PHI-un rose de Kandahar, you may also like Atelier Cologne Rose Anonyme and Amouage Lyric Man and Woman.
CLICK HERE for more details about our Fragrance Sample Program!