"Essence of the earth, capturing the bitter scent of vetyver root, under the freshness of musk, the texture of lichen and spruce balsam,  that like a shadow, define its soul and its perfume".
One of my favourite ingredients in perfume is vetiver! I am always drawn to woody, citrus scents, much more so than florals. The minute I find out a fragrance has the vetiver note, I automatically presume that I will love it. In most cases, I am correct. Case in point – Ramon Monegal Umbra.  Umbra opens with with upbeat notes of citrusy vetiver and sharp pepper. Umbra is quite dry and remains so throughout its evolution on the skin. As it settles, it becomes balmy, sweet and musky. It sits close to the skin after and lasts for about 6-8 hours. I would say that this a more masculine vetiver scents due to its spice and earthy dryness. Perfect for wear all year around!
Some of my other favourite vetiver fragrances include: BYREDO Bal d'Afrique, Atelier Cologne Vétiver Fatal (both are more on the feminine side), Escentric Molecules Molecule 03 and Frederic Malle Vetiver Extraordinaire.
Natalie Cola,
The Etiket Insider Beauty Editor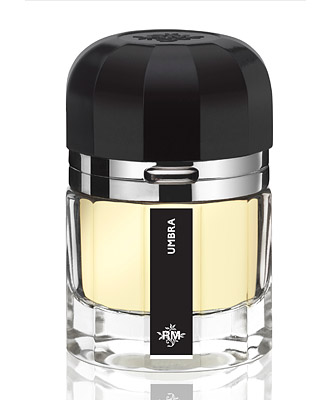 Notes: Haitian Vetiver Root, Yugoslavian Tree Moss, Madagascan Black Pepper, Bourbon Geranium Leaves, Canadian Fir Balsam, Tonka Bean
Olfactive Family: Oriental – Woody
Availability: In-store and online.
If you like Ramon Monegal Umbra, you may also like: ETRO Vetiver EDT and HEELEY Vetiver Veritas. Both are very sophisticated warm – powdery – floral – woody fragrances perfect for every day, or even a glamorous occasion!
CLICK HERE for more details about our Fragrance Sample Program!