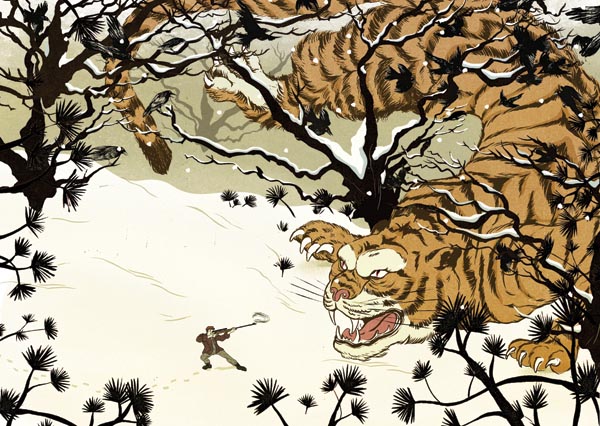 Travels to the Far East and beyond
The latest addition to our HEELEY Parfum collection has arrived! Introducing Esprit du Tigre EDP. A fragrance for the spirited man or woman with vibrant notes of clove, mint, cardamom, cinnamon, pepper and vetiver. Some say that it smells a bit like Tiger Balm in the opening, but I beg to differ. Yes, it does have a medicinal element to it, but only at first whiff and it is more sweet-boozy. I think of it like a tiger pouncing on it's prey. It may be a bit shocking at first, but then it settles into something quite hypnotic as it sinks its teeth into you.  I smell a spicy incense that is cooled by fresh mint. I love a fragrance that has the ability to play with hot and cold facets. So there you go, this is where the Tiger Balm comes in, more as a sensation than an offensive odor. As Esprit du Tigre settles down, it sits close to the skin on soothing notes of cinnamon and vetiver. Lovely! I have to admit that this scent is not for everyone. It has a fire, energy and colour that is undeniable, so if you are adventurous with fragrances, I highly recommend sampling this one!
Natalie Cola,
The Etiket Insider Beauty Editor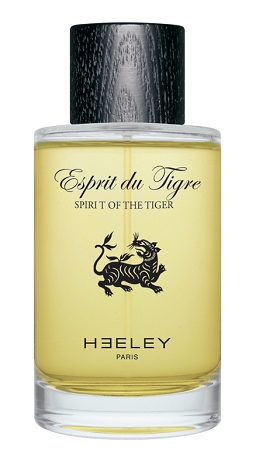 HEELEY Parfum Esprit du Tigre EDP
Top Notes: Camphor, Peppermint, Spearmint, Winter Green
Middle Notes: Cardamon, Clove, Black Pepper
Base Notes:Vetiver, Cinnamon
Olfactive Family: Aromatic Spicy
Availability: In-store and online.
If you like HEELEY Parfum Esprit du Tigre EDP, you may also like: L'Artisan Parfumeur Dzing! and Tauer Perfumes No 7 Vetiver Dance.
Discover these fragrances and many more! At Etiket we offer samples of all fragrances that we carry including complimentary shipping to anywhere in Canada!
CLICK HERE for more details about our Fragrance Sample Program!