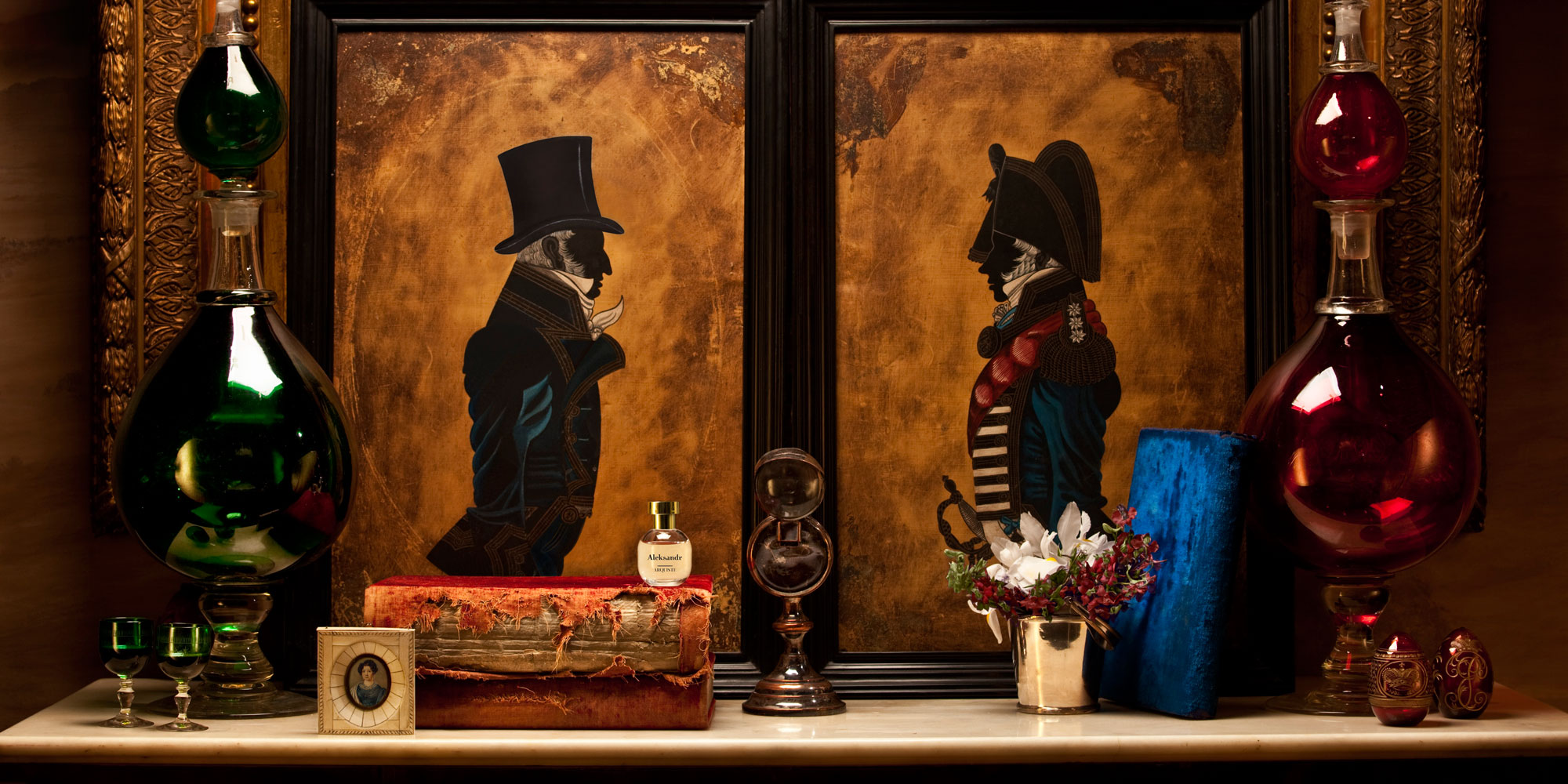 January 1837, St. Petersburg, Russia.
On a frosty winter afternoon, a fiery gentleman finishes his toilette by dabbing on a preparation of Neroli and Violet. He draws down his cuffs, dons a heavy fur and strides out in polished leather boots. As he rides off on his sledge, the woody scent of Fir fills the air. Beyond the snow-laden trees, on a clearing bathed in amber light, his fateful duel awaits.
Lately, my nose has been leading me in the direction of leather fragrances. I don't know why, as I used to find them somewhat offensive. But, all of a sudden I find them fascinating! Usually I will smell a leather fragrance and write it off as a masculine scent, but ARQUISTE Aleksandr is leather in its most feminine sense., in my opinion.  Not to say that a man could or should not wear this eau de parfum as it is perfectly unisex, but on a woman, it brings about power and it does not get any sexier than that!
What makes this fragrance so beautiful is a mix of delicate and sharp/bitter notes. ARQUISTE Aleksandr opens light and airy with soft floral notes of neroli and violet leaf. Powdery at first, a smokey and musky leather note subtly appears. I can smell the leather as an accent only in this fragrance and it never actually takes over the composition like one would expect from a leather fragrance. Think about the smell of freshly polished military boots, pleasant and comforting. As Aleksandr settles, it becomes quite fresh – winter fresh with the scent of fir balsam and woods. STRONG-WILLED – SOPHISTICATED – WARM. Love it!
Natalie Cola,
The Etiket Insider Beauty Editor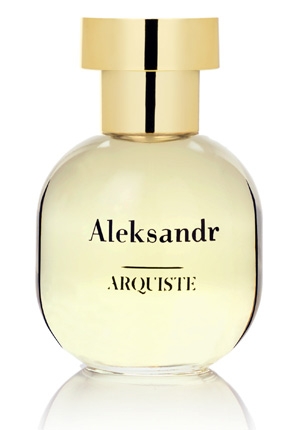 Top Notes: Neroli, Aldehydes, Iced Vodka accord & Birch leaves
Middle Notes: Violet leaf, Orris, Cognac and Leather
Base Notes: Fir balsam, Birch tar, Moss and Animalic Musk accord
Olfactive Family: Leather
Availability: In-store and online.
If you like ARQUISTE Aleksandr EDP, you may also like: Liaison de Parfum I Dare You EDP and Olfactive Studio Chambre Noire EDP.
Discover these fragrances and many more! At Etiket we now offers samples of all fragrances that we carry including complimentary shipping to anywhere in Canada!
CLICK HERE for more details about our Fragrance Sample Program!