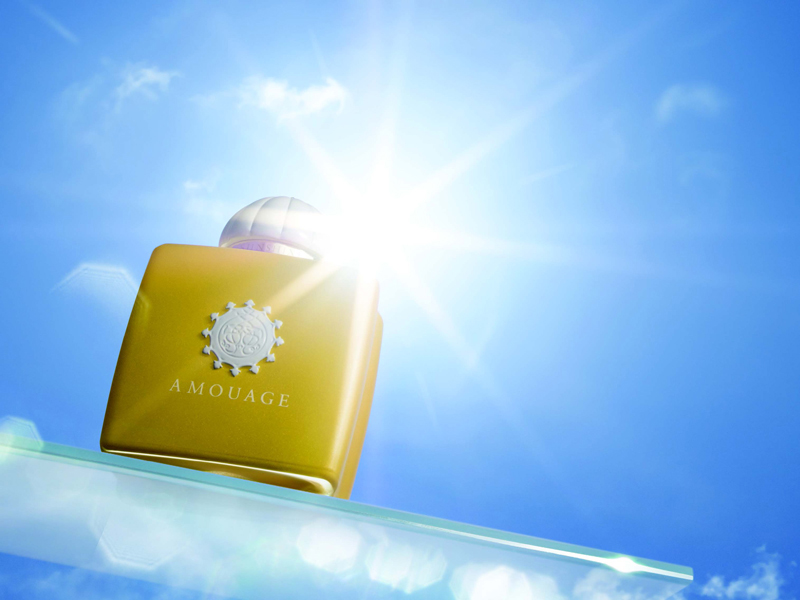 With the arrival of Spring came the arrival of Amouage Sunshine Woman EDT! Created under the guidance of Christopher Chong, Amouage Creative Director, the exuberant, white floral Eau de Parfum is an extension of the 'Midnight Flower' Collection. Delicious top notes of almond, blackcurrant liqueur open to an intense bouquet of osmanthus, jasmine, vanilla and magnolia in the heart. This is a truly magical scent! You can feel the warmth of the sun mixed with ripe summer fruit – a juicy bomb of blackcurrant jam. If it sounds too sticky sweet for your taste, rest assured that notes of earthy cade, patchouli, papyrus and tobacco blond add slight bitterness to tame any heaviness.
This bright and joyful fragrance is presented in Amouage's iconic glass crystal bottle in a brazen, iridescent sunshine hue. The refreshingly white cap is accented with a golden Swarovski crystal to resemble a shining overhead sun at high noon. The bottle is housed in a cool azure, mosaic box with gold foil illustrations of swirling flares in rhapsody around the Amouage insignia.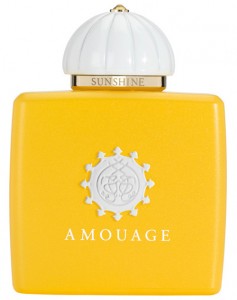 Top Notes: Blackcurrant Liquor, Almond Davana
Middle Notes: Osmanthus Absolute, Jasmine, Vanilla, Magnolia
Base Notes: Cade, Patchouli, Blonde Tobacco, Papyrus
Availability: In-store and online.
If you like Amouage Sunshine Woman EDP, you may also like: ARQUISTE The Architects Club and Eau d'Italie Un Bateau Pour Capri.

Discover these fragrances and many more! At Etiket we offer samples of all fragrances that we carry including complimentary shipping to anywhere in Canada!
CLICK HERE for more details about our Fragrance Sample Program!