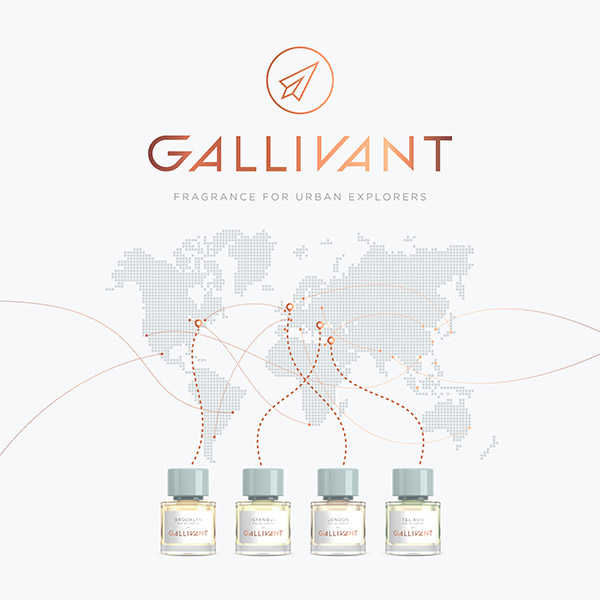 Meet GALLIVANT, the modern indie fragrance house founded by Nick Steward,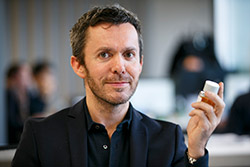 former Creative Director of L' Artisan Parfumeur. GALLIVANT is all about the belief in getting out into the world and discovering more. In feet-on-the-ground exploration. The freedom to wander and travel. These unique fragrances capture the vibe of the brand's favourite destinations. Cool, creative cities. Unisex eau de parfums for urban explorers who like to travel light.
Always easy, always streamlined, these scents also come packaged in 30ml 'nomad' bottles to help you on your journey. Designed in London, handmade by artisans in France and England.
Where are you going next?
London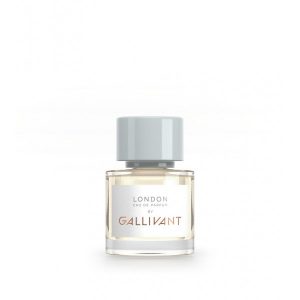 London, is a floral leather fragrance. With a watery green head, of cucumber and violet leaves. A floral heart, with Rose de Mai Absolute, rose oil and orris root. And basenotes of leather, sandalwood, patchouli and cedarwood.
Tel Aviv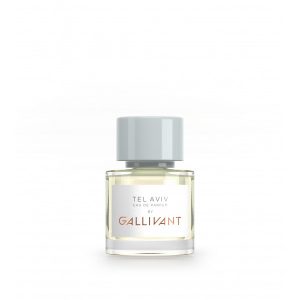 Tel Aviv is a bright, sunny, floral fruity fragrance. A fresh, fruity head, and notes of clementine, bergamot, and blackcurrant bud. A floral heart with jasmine sambac absolute, Comoros' ylang ylang, rose oil and freesia. And a warm, musky base with sandalwood, musks, Deer's Tongue absolute (liatrix) and benzoin.
Istanbul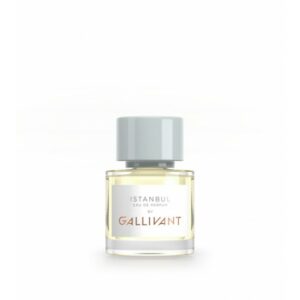 Istanbul is an ambery, woody, spicy fragrance. A fresh aromatic head, with notes of bergamot, cardamom, red thyme. A woody, aromatic heart, with lavender absolute, Egyptian geranium essence, patchouli heart and sweet myrrh (opoponax) essence. And basenotes of sandalwood, vanilla, tonka bean, amber and musks.

Brooklyn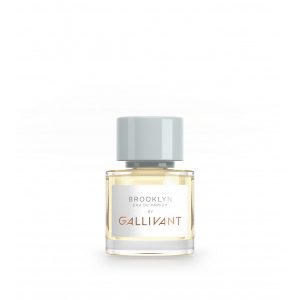 Brooklyn is a musky citrus fragrance. A fresh, spicy, fizzy head, with notes of bergamot, squeezed lemon and orange juice. Incense, cardamom, ozonic notes. A floral heart, with magnolia and orris root. And a base of white woods, benzoin, amber and musks.
Shop GALLIVANT here