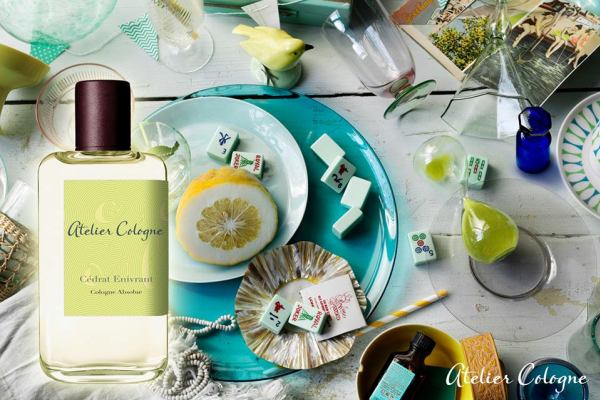 Atelier Cologne's Cédrat Enivrant  is a refreshing citrus fragrance that is said to be "a return to what Atelier Cologne has become known for and an homage to – Orange Sanguine".
Cédrat Enivrant (which translates to "Intoxicating cédrat") is inspired by the French 75 cocktail made from gin, Champagne, lemon juice, and sugar. It smells delicious as it sounds! The cédrat, also known as citron, Citrus medica and etrog, is a, thick skinned, leathery-rinded citrus fruit with an intense lemon aroma (think lemon on steroids).
"As the sun set on the beach, they were all together again. Full of emotions, they could not stop talking. Had it really been so long? They shared many memories and another round of French 75s with laughter and tears in their eyes. No one wanted the night to end. As the sun rose, it was a sparkling moment of absolue friendship."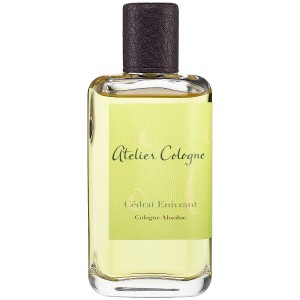 Top Notes: Maroccan cédrat, Lime from Mexico, Bergamot from Calabria
Heart Notes: Mint from China, Basilic from Egypt, Juniper berries from Macedonia
Base Notes: Tonka bean from Brazil, Vetiver from Haiti, Elemi from Philippines
Perfumer: Ralf Schwieger
Interesting Fact: The New York speakeasy, The Raines Law Room (co-founded by Sylvie Ganter, co-creator of Atelier Cologne), recently revisted this 1915 classic cocktail adding their own twist.
Shop Atelier Cologne Cédrat Enivrant Cologne Absolue at Etiket
RRP (Canadian): 200ml $180 | 100ml $110 | 30ml $70
Availability: In-store and online.