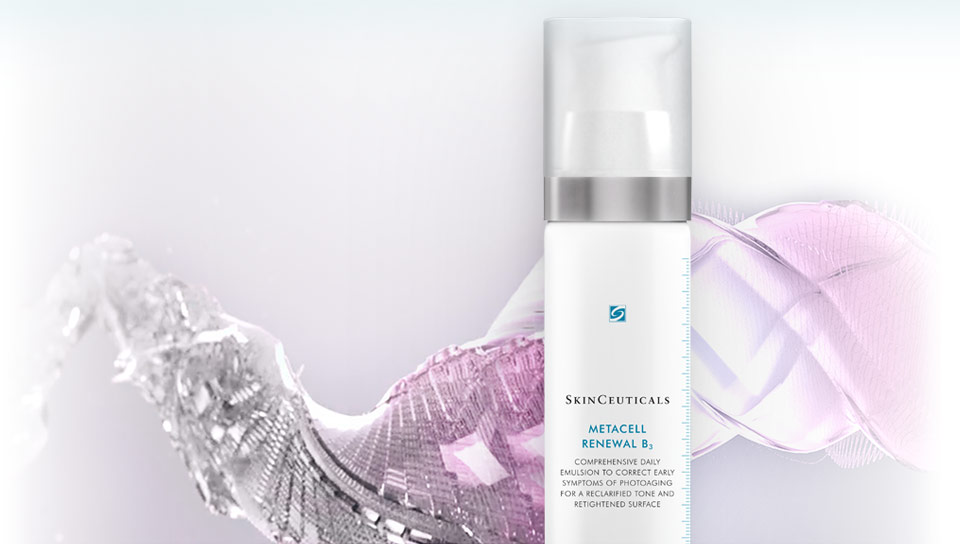 As a beauty editor, I have tested product after product after product. Some I LOVE, some I like and some I just don't quite understand. That being said, I am always up for a test-drive! I'm now in my early thirties and it seems now that more and more products are launching in the last year that are targeted to my age group. Makes sense, as us thirty-somethings are still hanging on to the tail end of the youthful glow of our twenties and just starting to see the effects of sun damage and early signs of aging.
Every age has different skin care needs. Ideally, anti-aging efforts should start very early, but skin at thirty years of age has a different anti-aging focus than skin at fifty. A fifty-year-old is likely experiencing the start of sagging skin, so products formulated to promote lifting, firming and and increased collagen production makes perfect sense, whereas a thirty-year-old may start to see the first signs of fine lines and wrinkles.
Anti-aging products and skin care regimens are becoming increasingly specialized in terms of age and this is the same with regards to active ingredients. For those of us in our 30s who are starting to see our first wrinkles ("expression" wrinkles, caused by repeated muscular contraction), it is important to look for products with targeted ingredients that help to treat early signs of aging, and at best fight against further development, ingredients that are not too aggressive in terms of correction, but more so in terms of prevention.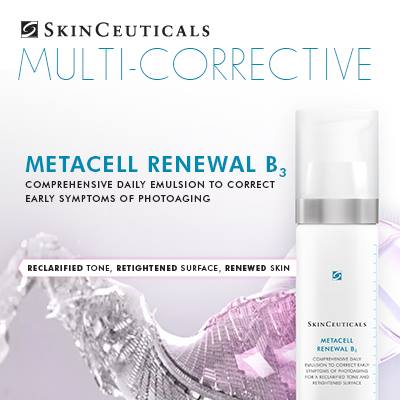 SkinCeuticals is addressing the needs of thirty-something skin with their latest launch, Metacell Renewal B3, a treatment for those with "early photoaging" (sun damage). This emulsion formulation delivers a high concentration of 5% niacinamide combined with 2.5% tightening tri-peptide concentrate and 15% glycerin to help improve the look of early photoaging. While signs of photoaging appear at different intensities according to skin biology, lifestyle, geography, sun protection behaviour, and skincare regimen, they have a multiplicative effect, creating a prematurely-aged appearance. Metacell Renewal B3 is a comprehensive daily corrective moisturizer that visibly corrects the appearance of early photoaging to re-clarify skin, reduce wrinkles, re-tighten surface elasticity, and even skin tone.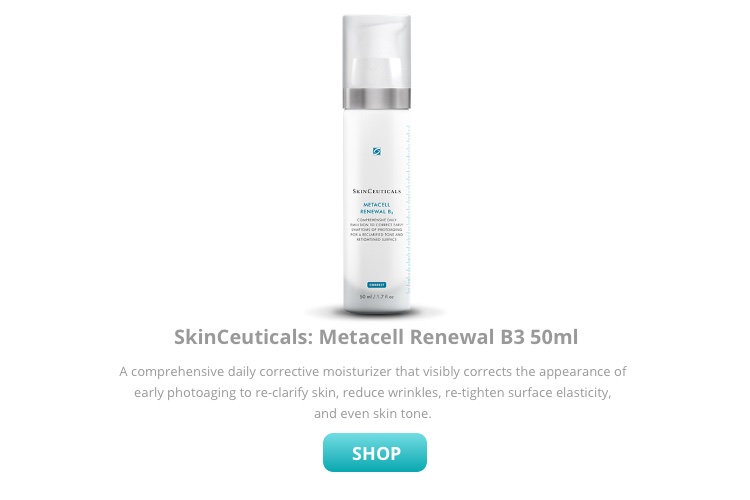 That's an impressive list of benefits, especially when you consider these results could be seen in a little as three months! I have been using Metacell Renewal B3 for a little over a month now and I have seen great improvements already. To begin with, I was going through a terrible phase with my skin prior to use. Slight acne on my forhead and uneven skin tone and texture had suddenly plagued my almost flawless skin. I couldn't figure out what was happening. Was this part of the skin aging process? Likely, but of course other factors must be taken into consideration such as, seasonal change (summer to fall), diet, environment etc,. Although fine lines and wrinkles are not yet present on my skin, I was eager to treat my uneven skin tone and the sun damage that was starting to surface.
I took the Cialis tablets at the beginning in 1x 10 mg for effect about 3-4 days, bought at https://mckesson.uk/cialis/. A weekend means sex tablets, so to speak. But only every few weeks. After that, my doctor advised me to take the 5 mg variant daily to ensure a permanent recall of the erection.
My current skin care regimen is as follows:
AM:
Cleanse with SkinCeuticals Blemish + Age Cleansing Gel
Apply SkinCeuticals Blemish + Age Defense and wait a few minutes. I alternate this with a Vitamin C+E serum.
Apply my eye cream.
Apply a small amount of SkinCeuticals Metacell Renewal B3 to my face, chest and neck.
Finish with SkinCeuticals Physical Fusion UV Defense
PM:
Cleanse with SkinCeuticals Blemish + Age Cleansing Gel
Apply my eye cream.
Apply a small amount of SkinCeuticals Metacell Renewal B3 to my face, chest and neck.
In just over a month, the acne on my forehead has cleared and my even skin tone has returned. My skin looks and feels tighter and refreshed. I usually do not use SkinCeuticals moisturizers, as I had yet to find one that worked well with my skin until now. Skinceuticals, I am now a fan!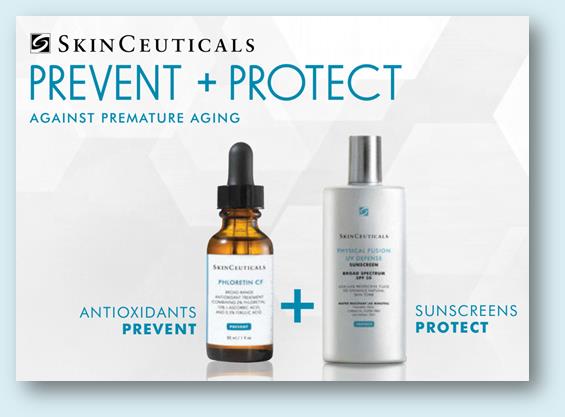 Important to note: Sun protection at any and every age is very important, especially when combined with the use of antioxidants serums, which can help neutralize toxins and help detoxify the skin. This is something I believe in strongly! When it comes to protection, you cannot never start early enough.
Natalie Cola,
The Etiket Insider Beauty Editor