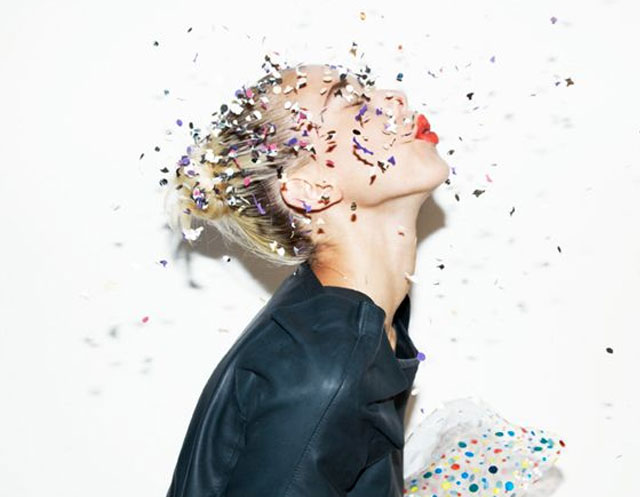 We want you to face the New Year looking your best! Whether you are looking to detox after a busy holiday season, hydrate and moisturize to fend off the cold, treat oily or acne prone skin, or help with fine lines and wrinkles, we know that we have the perfect mask for you!
Not sure how to apply a mask, watch the video and see.

ANTI-AGING MASKS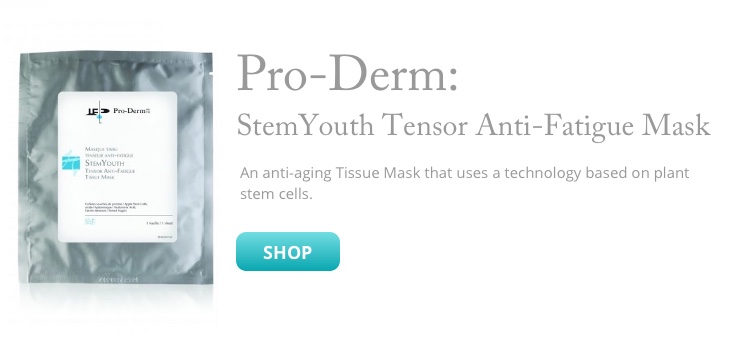 Pro-Derm StemYouth Tensor Anti-Fatigue Mask: This tissue mask is enriched with a highly concentrated anti-ageing serum. The mask hugs facial contours perfectly for better absorption of the active ingredients in to the skin. Its specific shape helps it stay on, providing an immediate tensor effect.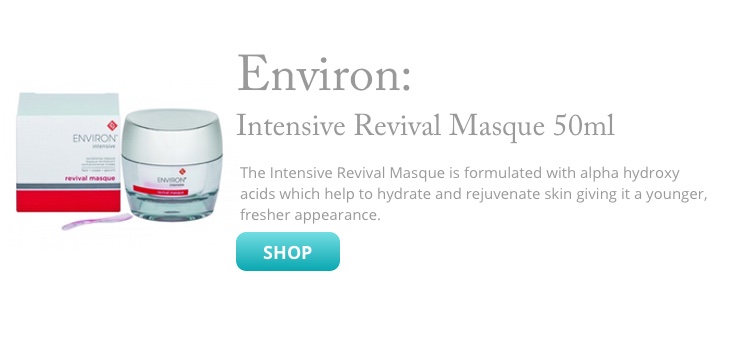 Environ Intensive Revival Mask:Revival Masque is nicknamed the "Facelift in a Jar". It has achieved extraordinary results in extensive trials and is truly groundbreaking. A unique combination of Asiatic, Lactic and Mandelic acids is scientifically proven to lower the skin's Ph. This triggers the release of growth factors that help to rejuvenate and revive skin, leading to ayounger, fresher appearance.
MOISTURIZING MASKS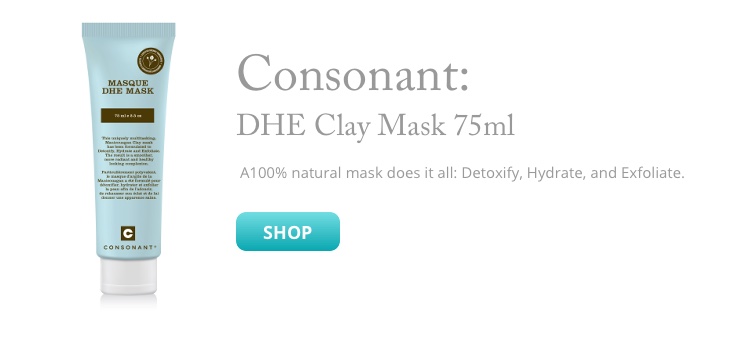 Consonant DHE Clay Mask:  This 100% natural mask does it all: Detoxify, Hydrate, and Exfoliate. Made with Manicouagan Clay, extracted from the site of a 215 million year old asteroid crash in Central Quebec, it is loaded with detoxifying minerals and antioxidant-rich sea algae to smooth and even skin tone. HydrExtreme® has been combined with a blend of organic botanicals to help balance and replenish your skin's natural oils leaving it plump, firm and beautifully hydrated. Finally, a unique blend of Alpha Hydroxy Acid fruit enzymes provides the gentle but effective exfoliation your skin needs to look brighter and healthier, and to breathe more efficiently. The final result is a brighter, healthier, and younger looking skin from the very first use.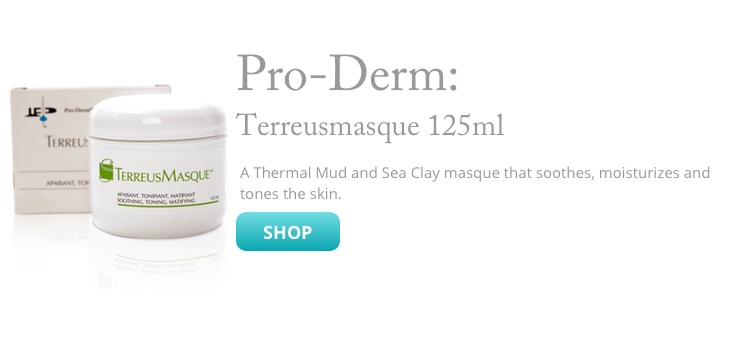 Pro-Derm TerreusMasque:  Offering multiple benefits, this unique masque soothes, moisturizes and tones the skin. Weekly application will maintain the radiance of your skin. With a 20% concentration of Thermal Mud and Sea Clay, TerreusMasque absorbs oil and impurities while leaving the skin matte. Following a cosmetic skin treatment, TerreusMasqueCM initiates an immediate soothing feeling. It also reduces redness and removes the sensation of heat.
 DETOX MASKS
Tata Harper Resurfacing Mask:  This easy-to-use and effective mask enhances the skin's radiance and improves its appearance by eliminating dull and blemished skin cells, reducing the appearance of pores and softening and refreshing the skin. Leaves the skin feeling fresh, smooth and glowing. Pink Clay reduces pore size, detoxifies and tones without stripping the skin. Beet extract promotes hydration in the outer layers of the skin, helping increase elasticity. White Willow Extract gently exfoliates, relieves red skin and refreshes the skin's appearance. Aloe Vera naturally stimulates healthy cell growth, repairs damaged tissues, and hydrates the skin. Witch Hazel minimizes pores and reduces inflammation with its strong antioxidant properties.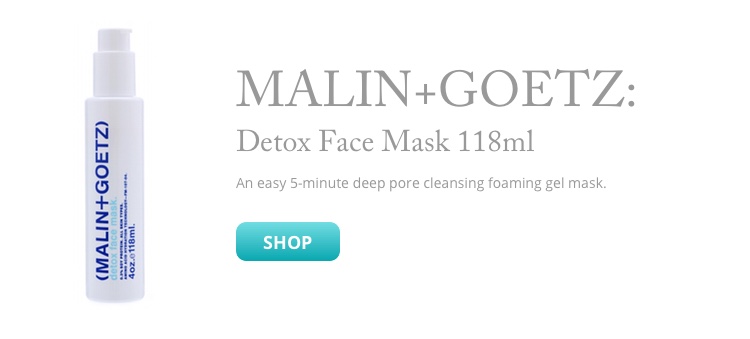 MALIN+GOETZ Detox Mask: Innovative, oxygenating cleansing agents replace harsh detergents and drying clays to deep-pore-cleanse, lifting dirt, oil and make-up away from the skin without irritation, while creating a physical barrier to seal hydration. Complex amino acids and natural almond extract gently and effectively purify, clarify, balance and soothe. Stable Vitamin C, antioxidants Vitamin E and Soy Protein help firm and address concerns for aging while instantly brightening complexion.
PURIFYING MASKS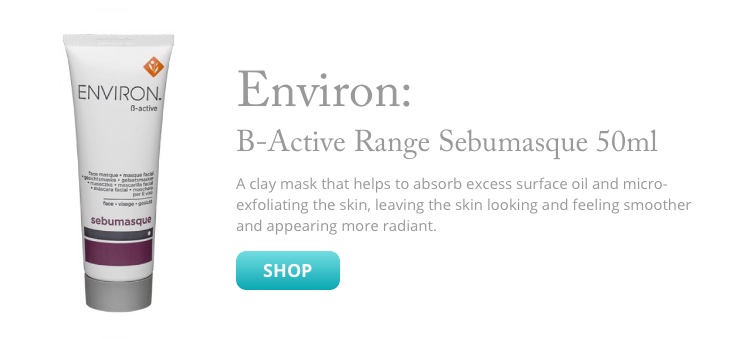 Environ B-Active Sebumasque: This mask contains several hydrating ingredients and incorporates the finest clay. This formula assists in absorbing excess surface oil and micro-exfoliating the skin, leaving the skin looking and feeling smoother and appearing more radiant. Suitable for acne-prone skin.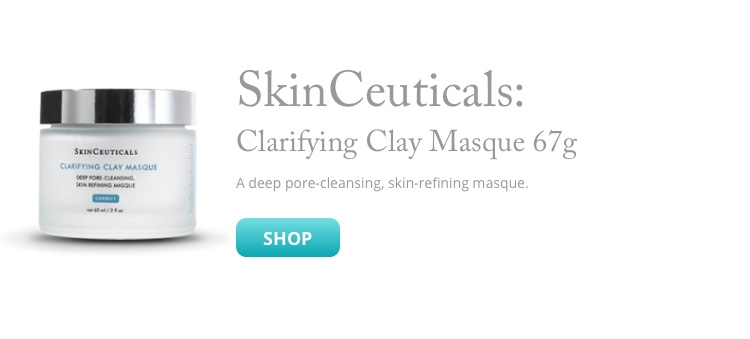 SkinCeuticals Clarifying Clay Masque: This non-drying masque combines kaolin and bentonite, the highest quality earth clays; botanicals and minerals to help heal and calm the skin; and a 5% hydroxy acid blend to gently exfoliate. 5% hydroxy acid blend gently exfoliates dead skin cells.