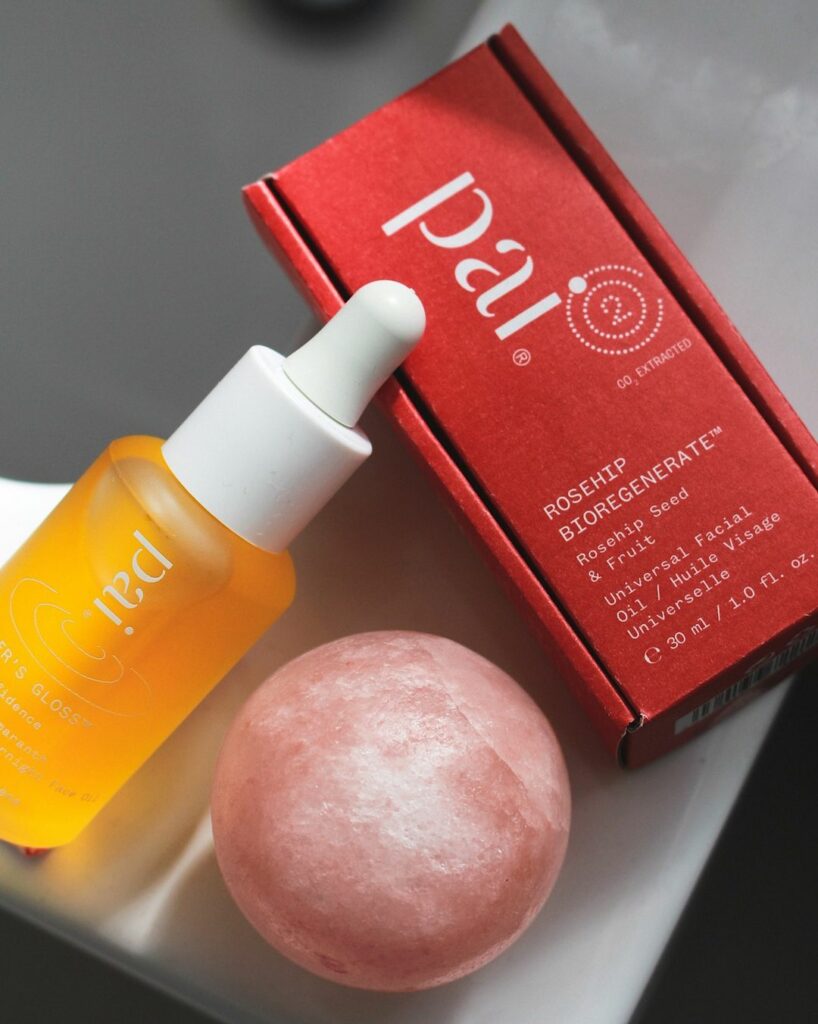 How do you know if you have sensitive skin?
This is the question I asked myself a couple of months ago when I was introduced to Pai Skincare for the first time.  I had decided long ago that I had oily skin and only products especially designed for oily skin would do. I would never think of applying an oil to my skin. Why would I do that? I already produce enough oil throughout the day to power a car!
What I have learned about my skin since then, is that it is in fact dehydrated and since my skin was in desperate need of water, it produced oil to compensate. Now I look at my skin much differently. What else do I need to know? While my skin is far from reactive, it is sensitive to certain ingredients and products that contain certain fragrances. The truth of the matter is that we all have sensitive skin, and we are all sensitive to the sun, environmental elements and the food and drink we consume. Everything affects the look and health of our skin.
Pai Skincare is an all natural and organic skin care line from the UK, especially designed for those with highly reactive and sensitive skin. Can anyone use it? Absolutely! What I like about Pai Skincare is that all products are certified organic by the Soil Association, so you can be sure that these products stand up to scrutiny and you won't find any "parfum" on any of their ingredient lists.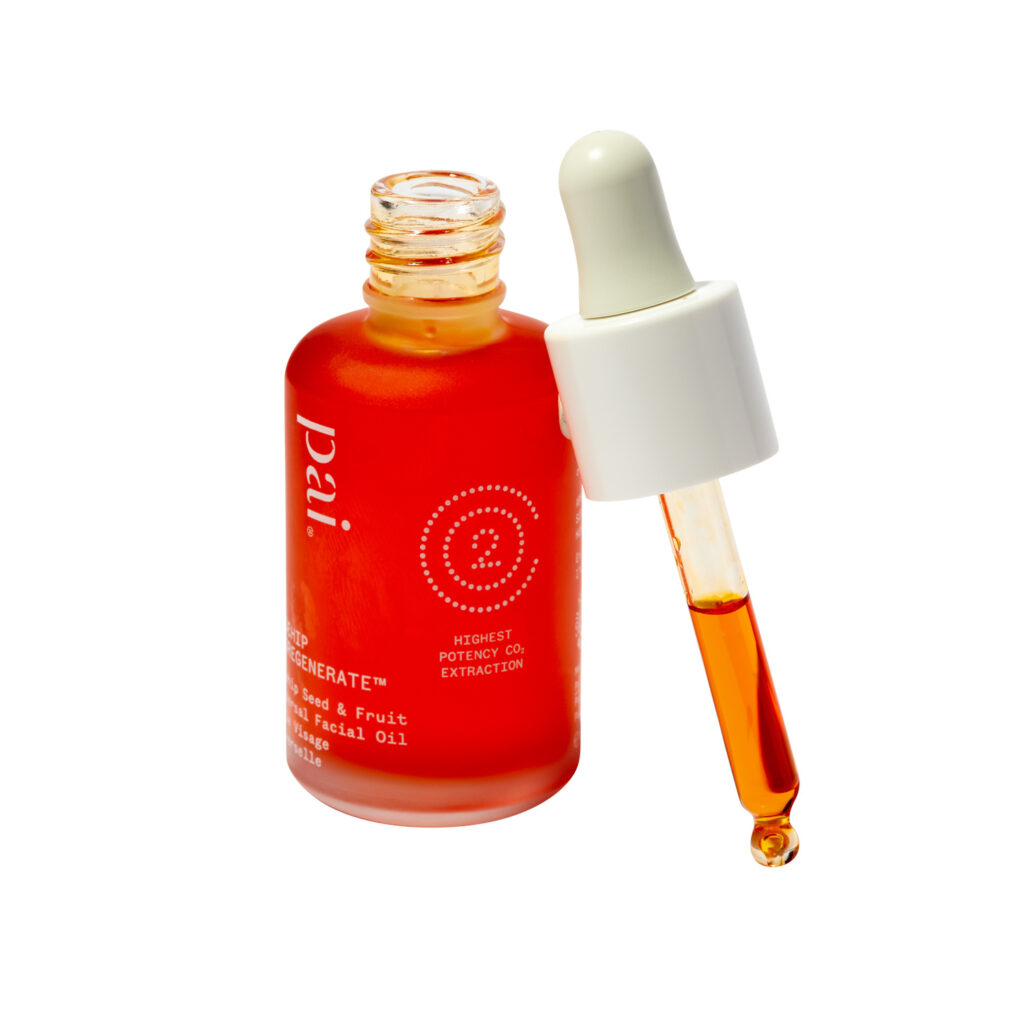 When Pai Skincare arrived at Etiket, I wondered if this would be a good brand for my skin since it is not highly reactive. What I have learned is that these products are far more than JUST for sensitive skin sufferers, they are for everyone! I started using the Rosehip Bioregenerate Oil at night. It has been two months now and I am hooked! Rosehip oil is the ultimate skin saver! It's rich in concentrated Trans-Retinoic Acid, an essential fuel for the skin's natural repair function. High levels of Trans-Retinoic Acid are delivered directly to the epidermis, which converts to Vitamin A to boost the skin's natural healing process – Retinol without irritation! And, Rosehip is known for improving the appearance of scars, stretch marks, sun damage and fine lines.
After using  Pai Skincare's Rosehip Bioregenerate Oil for just one week, I noticed that my skin was more hydrated than usual and seemed to glow from within. After about three weeks of use, I noticed an overall improvement in skin tone and firmness. After a month, my skin's normally high oil production was significantly reduced. I am no longer reaching for my oil blotting papers mid-day.
What makes Pai Skincare's Rosehip Bioregenerate Oil unique from other Rosehip oils is that it contains the highest potency of Rosehip with double the regenerative sterols and five times the carotenoids of seed oil. This makes Pai Rosehip BioRegenerate far more powerful than simple cold-pressed Rosehip seed oils.
Three months later, I am still using this magical oil. One bottle goes a very long way, as I am not even halfway through it yet. Two nights a week, I switch out my Pai Skincare Rosehip Bioregenerate Oil for Pai Skincare's Viper's Gloss Age Confidence Echium & Amaranth Facial Oil for a supercharged dose of vitamins, omegas and essential nutrients. Once a week, or when I feel like my skin needs it, I use Pai Skincare's Resurrection Girl Hydrating Mask to revitalize my tired skin in under ten minutes! My skin has never looked better.