We are always excited when a new fragrance comes out from Tauer Perfumes. Andy has never disappointed us yet and it was no different with Au Coeur du Désert. This fragrance is a new Extrait de Parfum 'interpretation' of Andy's 2010 scent, L' air du Désert Marocain. What does that mean? On a simple level, if you love L' Air du Désert Marocain then you will love this scent.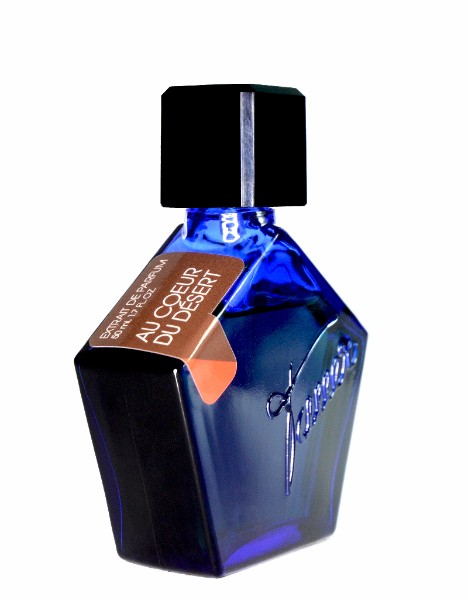 What is the difference then?
First, this is a 20% fragrance concentration. This woody, oriental draws on similar notes and the feeling is similar, but there is something richer about this fragrance that cannot be simply attributed to the higher fragrance concentration.
Tauer Perfumes say it like this,
If perfumery is art, AU COEUR DU DÉSERT is a statue carved out of sun
beaten timber, softened with a gloss of aged patchouli, and a
patina of ambergris, coming to life with a balsamic glow.
We agree but perhaps if we don't get quite so poetic we could say this is simply the next level for Andy in this range of his fragrances. We definitely know it is a Tauer perfume: Complex, sophisticated and challenging. Don't even think that you know what this smells like by spraying it on a blotter, like all Tauer fragrances this must be sprayed on the skin to be experienced. The dry down is not the same as that first spray and that is part of the magic. From the cedar wood, to the amber and leather and then on to the patchouli, ambergris and sandalwood, there is no mistaking this for anything but a Tauer perfume.
Does it take us to the heart of the desert?
We aren't sure if we love this one more than the original, and think in the end it is l'Air du Désert Morocain that is still our favourite. But if you are a Tauer fan you must add this to your collection.
Discover the fragrance: Au Coeur de Désert
Discover all Tauer fragrances: Tauer Perfumes