It's simple, we love this time of year because all of our favourite brands release make-up sets just in time for holiday gift giving. We wish they would do this all year round! There are always new colours, new combinations and the value is there – especially  from our friends at glo professional. Here are a few of our best sellers for this holiday season.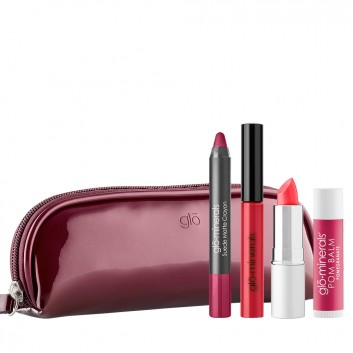 Lip Temptation Collection
Make a statement.
Showcase your lips with this decadent trio of deeply-pigmented red and berry tones. Kit includes limited edition shades in three formats: a velvety Suede Matte Crayon rumor, high shine Gloss sweetspot and ultra creamy Lipstick fixation. In addition, keep your lips soft and conditioned with a touch of pomegranate lip balm, Pom Balm.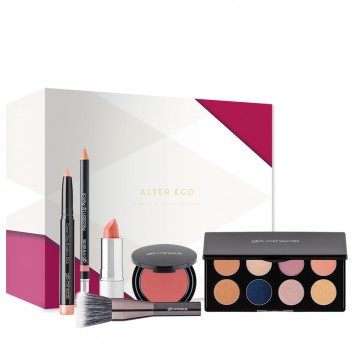 The Alter Ego Collection
Master the mood. From day to night, gauzy to gilded, your look will enchant with this limited edition collection for eyes, cheeks and lips.
Features: Persuasion Eye Palette, Cream Stay Shadow Stick prelude, Cream Blush firstlove, Lipstick organza, Precision Lip Pencil soulmate and mini Texture Brush.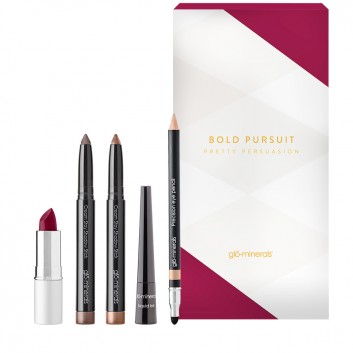 The Bold Pursuit Collection
Ignite an obsession. Create a modern twist on a classic look.
Create a modern twist on a classic look. This collection showcases a mix of limited edition items featuring stunning essentials for the eyes and lips. Includes: Cream Stay Shadow Stick toast, Cream Stay Shadow Stick echo, Precision Eye Pencil peach, Liquid Ink black and Lipstick date night.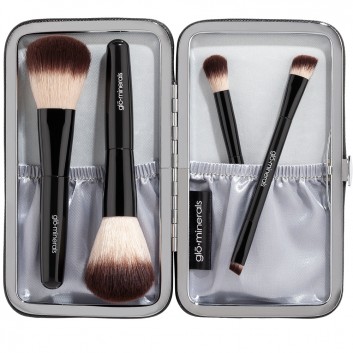 Petite Brush Set
Touch up anytime, anywhere with Glo Minerals exclusive, limited edition Petite Brush Set featuring four silky-soft, professional makeup brushes for flawless, on-the-go application. Brush hair: PBT synthetic. Size: 5-1/4" x 3" x 3/4"
The kit includes: Powder, Blush, Eye Blender, Dual Ended Angled Eye & Eyeliner/Brow Brushes
See all of our beauty gift sets for the holidays here: BEAUTY GIFT SETS
See all our make-up collections here: MAKE-UP AT ETIKET