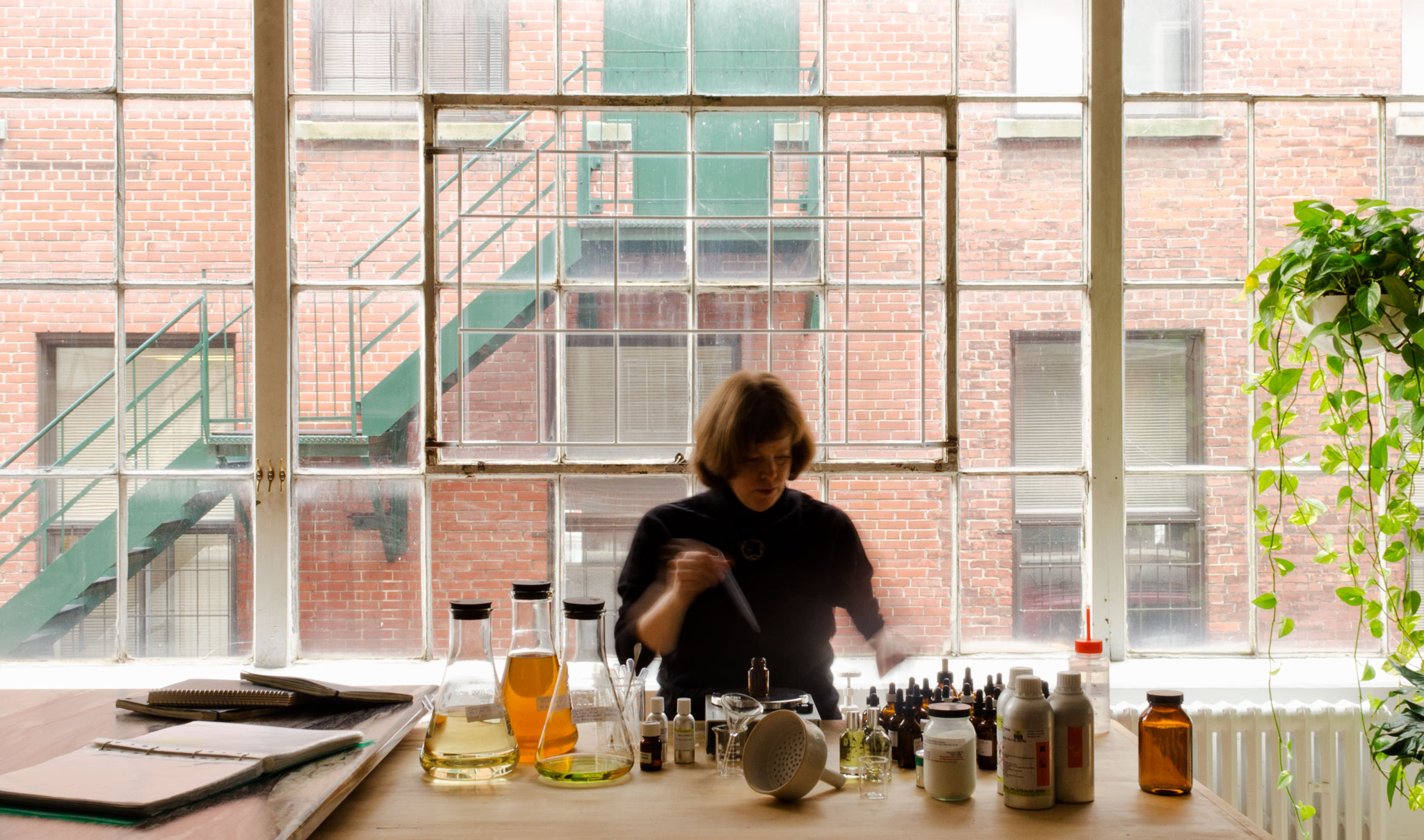 Monsillage is a small exclusive collection of perfumes inspired by past travels, one-of-a-kind experiences, personal impressions and glimpses of grace that creator Isabelle Michaude has experienced. At a very young age, Isabelle became interested in the world of fragrance. It was at the renowned ISIPCA in Versailles, France, that she acquire all the knowledge that would later help her to realize her dream of creating her own line of fragrances. Isabelle then spent two years developing her unique concept before officially launching Monsillage in December 2009.
Using only the finest raw materials from around the world, Isabelle tends personally to each stage of creation to ensure the quality of the brand. The collection now includes six fragrances: Eau Fraïche, Dupont Circle, Aviation Club, Ipanema Posto Nove, Vol 870 YUL-CDG and Eau de Celerí, winner of the the prestigious Art of Olfaction Awards (Artisan category) for 2015.
Learn more about the woman behind Monsillage, Isabelle Michaud.
A good day starts with… no alarm clock. 
I feel great when… I have more time.  
I never leave the house without… applying perfume.
My next guilty pleasure purchase is… new bedding.
The place I always come back to is…  my family home in Québec City.
My personal style can be described as… simple et confortable.
The scent I most identify with is… Timbuktu.
When I travel, I always make sure that I… mingle with the locals. 
When I want to relax, I need… YouTube.
When I have a bad day I always… wait for it to pass.  
I find inspiration… la nouveauté, la vulnérabilité, l'éveil des sens, l'émotion, les premières impressions.
My go-to gift is… soap.
I would never want to miss out on… la découverte de la fontaine de jouvence.
In my fridge, I always have… empty shelves.
On my night table I keep… an unfinished book I started long ago.
My perfect weekend is… a long weekend with no plans.
My most inspiring travel moment was when… the first moment of any travel experience is so meaningful.  
The inspiration behind Monsillage is… life experiences that can awaken the senses through memory.
If I had to lose one of my five senses it would be… common sense!
The one question I want to be asked in interviews is… something completely out of the box.
Discover Monsillage at Etiket!
CLICK HERE for more details about our Fragrance Sample Program!