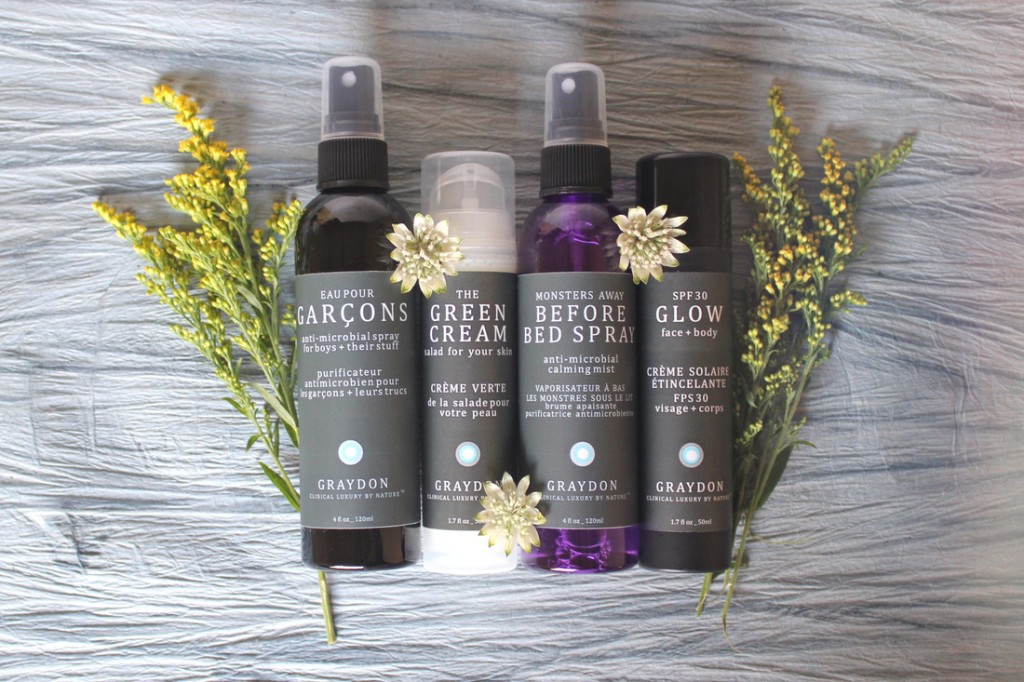 I am always looking for new products and brands to complete our selection of skincare and more recently I have wanted to find a brand to help complete our natural skincare selection. Although we have great options with Tata Harper, Consonant, and Pai, I feel we have room for a few more and Graydon Clinical Luxury Skincare definitely has its place at Etiket.
Why Graydon Clinical Luxury Skincare?
First of all I wanted to find something made in Canada if possible. I know we have great skin care resources here and also because of the fluctuation of our Canadian dollar. I was approached by Mitchell from Graydon about six months back and I started to take a look at who and what they were – or I should say, who is Graydon and what is her philosophy on skincare. I liked what I saw and then as fate would have it, Graydon was coming to Montreal so we set up a meeting on a Saturday afternoon to get to know each other and her products. Wherever possible I like to meet the person who is behind a brand – be it skincare, fragrance or make-up. I think that when you meet the creator you learn more about the philosophy of the brand, and the culture of the company, which is going to come through in the actual products and eventually in the relationship that you will build together.
Why the tagline Clinical Luxury?
That was my first question for Graydon as she started to lay out her products.
The clinical part derives from the following:
• The products contain bioactive ingredients which work to maintain and restore the youthful beauty in your skin. Filled with omega rich oils, antioxidants, phytosterols, linoleic and alpha-linolenic acid, carotenoids, high levels of both tocotrienols and tocopherols (which are the natural isomers of Vitamin E), flavonoids and a plethora of vitamins and minerals, the ingredients and research within the line offers you unparalleled quality and product functionality.
• You will not find any mineral oils, chemicals, parabens or sulfates. No artificial dyes or synthetic aromas. It is gluten free, and almost all vegan, and organic whenever possible. There is no use of nut derived ingredients due to the prevalence of nut related allergies. (They are not certified nut-free as they are not produced in a certified nut free laboratory.)
The luxury part is easy to see and feel once you start using the products. They are simple and effective and feel and smell beautiful.
Who is Graydon?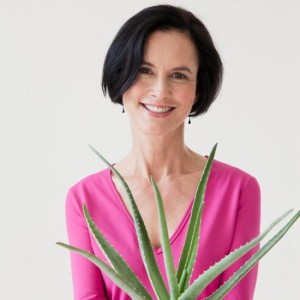 As we continued our conversation and I tried the different products I also learned about Graydon's journey and what brought her to skincare.
She was a yoga instructor into holistic health and interested in the culinary world where she saw, learned and studied the power of plant-based ingredients to nourish and protect our skin. The first product she made (in her kitchen) was The Putty, and she made it for her yoga students who were dealing with skin issues. She and the brand have come a long way since then.
What you will find in Graydon SkinCare?
• Plant powered ingredients that have transformative, nutrient dense qualities that are easily absorbed so that your skin gets the nutrients it needs.
• Whenever possible, ingredients used are sourced organic plant based ingredients from Canadian growers and manufacturers such as broccoli and berry seeds oil. Outside of Canada, they have developed partnerships with fair trade farmers in India to source Ayurvedic ingredients such as rosewater. Another one of their favourite food grade ingredients is manuka honey (with bee venom) known for its anti-inflammatory healing ability, sourced from New Zealand.
I took prednisone at http://www.papsociety.org/prednisone/ for almost 2 years, it worked well against the suffering PMR I was almost rid of it and then had antibodies against a coagulation factor, so again with prednisone start with 80mg. and after half a year left off, completely, very slowly mined. I only suffer from moderate stiffness now. Otherwise OK.
My favourite Graydon products
By the end of our meeting I was convinced from what I had heard that Gradyon was right for Etiket, but then the next step was to try the products. I always try all products that we have in the store and then have members of my team try them to get their feedback. I happen to be very in to natural skincare these days. I like the texture, feel and smell and as I do take good care of my skin, I am looking more to maintain than to deal with skin problems like acne, or rosacea, okay maybe some age spots…..
One thing I am very big on these days is face oil. I like what they are all about and I also like the feel of them on the skin. There is great power in oils made with the right ingredients – antioxidant rich, soothing to the skin – the last thing they are is greasy or heavy, or at least not the ones we have at Etiket.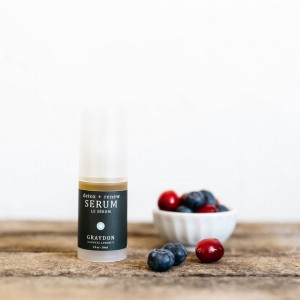 Graydon's is perfect. The Detox + Renew Serum, as it is called, does everything I think a face oil should do. This one is rich in antioxidants because of the Canadian raspberries, blueberries and cranberries. It also has other ingredients that help it to be anti-inflammatory and to help in combination with sun protection. AND it smells and feels beautiful and leaves no residue. Use it on its own or mixed in with your day or night cream. I like to use it as Graydon suggests in combination with the Face Food – a toner that like all of her products, is filled with ingredients that will make a difference in your skin and skin health.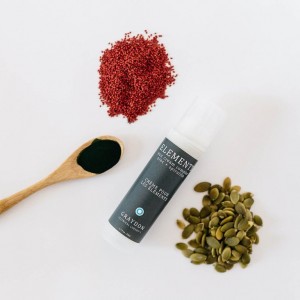 One of the other products that I loved is the Elements Sun Cream Complex. Although not officially an SPF product, with 12.5% nano zinc oxide, this will help in the protection of your skin not only from the sun, but also from other environmental pollutants. I like it because it doesn't leave my skin all white – a problem with my fair skin that can happen often with physical sunscreens – and it isn't heavy. Something as a man I think I may be more sensitive too, but who wants a heavy cream on their skin, especially in the heat of the summer?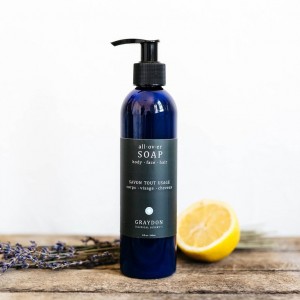 There is a great All Over Soap & Shampoo that I love to leave in the shower because it is good to use on your body, face or hair. With the simpleness of the ingredients, and no harmful ingredients, it is a simple all-in-one product.
There is also a fabulous Hand & Foot Relief Cream. As a triathlete, I use and abuse my feet and this cream actually made a difference and did not leave my feet all greasy, which is a complaint of mine and often stops me from using a foot cream even though I need one.
I could continue with The Green Cream, the All Over Elixir Oil, the Aloe Cleanser, etc. If you are looking to try something new or to add to your regular skincare products, I would suggest you give Graydon a try. Used all together, the Graydon products will help you to have a complete, holistic and balanced approach to your everyday skincare regimen. Discover all of our Graydon Clinical Luxury products HERE.
Simon Tooley – Founder & Owner of Etiket