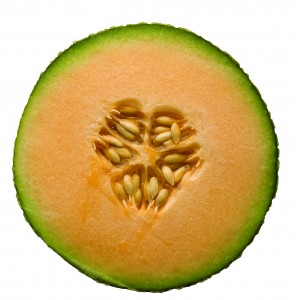 Glisodin Skin Nutrients (GSN) is a unique aesthetic product line consisting of therapeutic‐grade nutraceuticals developed to enhance the outcome of cosmetic procedures and promote overall skin health and appearance. It is categorized as a Nutricosmetic ("nutritional skin care"), designed to feed the skin from the inside out.
The product line's superstar ingredient is Glisodin, a patented form of superoxide dismutase (SOD).
Glisodin is the first patented technology which contains a bioactive form of superoxide dismutase (SOD) derived from the French melon, Cucumis melo, and is protected by a gliadin biopolymer layer. For this reason, SOD will reach the small intestine where it can be effective in the body. Found in all living species, SOD is also known as the "enzyme of life" and is a primary antioxidant that acts as the first line of defense against harmful toxins and cellular breakdown caused by free radicals. GSN boosts the body's natural SOD levels, reducing oxidative stress caused by free radicals that form in the body as a result of sun exposure, stress, illness and both invasive and non‐invasive aesthetic treatments.
GSN increases vitality while nourishing and protecting the skin from the effects of aging. The line features six uniquely‐formulated products to be paired with aesthetic treatments and to have targeted skin and body benefits.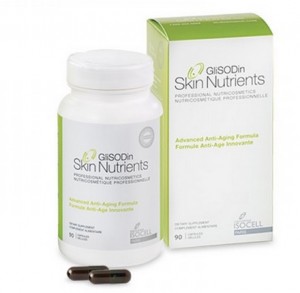 Advanced Anti‐Aging Formula:  Contains Cocoa, Red Clover and Krill Oil to hydrate the skin, improve skin elasticity and reduce the appearance of fine lines and wrinkles. It pairs with anti‐aging topicals as well as facial and body procedures to maintain long‐term results and general skin health.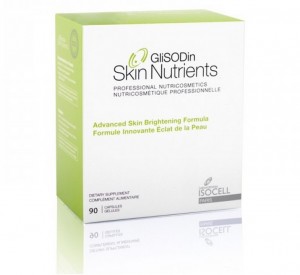 Advanced Skin Brightening Formula:  Containing Tomato, Borage Seed Oil and Citrus to soothe and clarify the skin, as it helps to reduce hyperpigmentation and protect the skin from photodamage. It pairs with laser skin resurfacing technologies, pigmentation topicals, and peels.
Advanced Detoxification Formula: Contains Berries, Milk Thistle, and Broccoli Seed to help prepare the body for efficient weight loss while eliminating toxins from the system. It promotes total body wellness and helps to raise energy levels. The Detoxification Formula pairs well with all body contouring and acne treatments, and should be followed up with the Advanced Slimming Formula.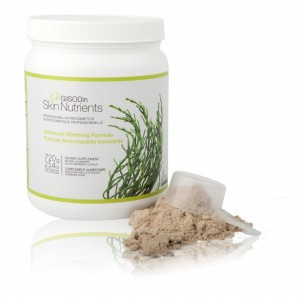 Advanced Slimming Formula: Contains Seaweed Extract, Green Coffee Extract, and Bromelain to promote lean muscle mass, balance blood sugar levels, control the appetite and increases fat metabolism. It pairs with all body contouring treatments and acts as a safe and effective way to achieve and maintain weight‐loss goals. The Advanced Slimming Formula should be taken following the Advanced Detoxification Formula.