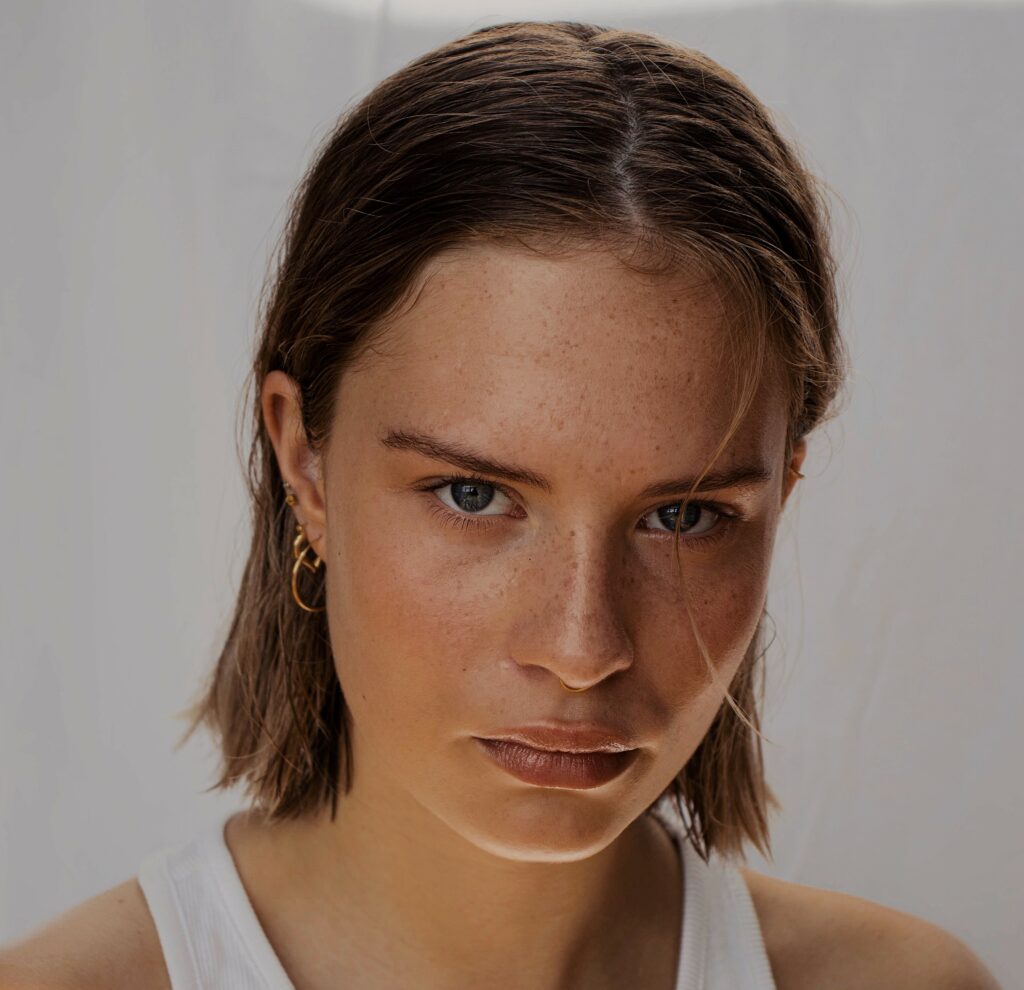 Skincare routines can be very overwhelming. Good marketing makes us feel like we need every product under the sun to achieve the perfect complexion. However, that is not the case. A few key products, based on your skin type and concerns, can make all the difference.
My resolution this year is to own quality over quantity. That means researching more and curating my skincare routine to match my skin's needs. Finding ingredients that work well for me and that truly make a difference in my complexion. The beauty industry is calling it skinimalism, and we're here for it!
In short, this movement is about getting back to basics. What do we actually need? According to our aestheticians, you only need a few key products to achieve a healthy, glowing complexion that stays youthful over time. Let's discover them together!
Gentle cleanser
A cleanser is a must in a skincare routine. We recommend opting for a gentle cleanser, no matter your skin type and concern. In fact, active cleansers can be harsh and irritating to the skin. A gentle cleanser, like Pro-Derm's Gentle Cleanser, works for pretty much everybody. It gets the skin cleaned and prepped for your routine, without stripping the skin of its natural oils.
It remains to be seen if you need to wash your face in the morning. Some skin experts claim you do, others claim you don't. However, one thing they all agree on is that you NEED to properly wash your skin at night. A double-cleanse is the only way to ensure the day's grime, pollution, oil and makeup is completely washed off your face. To properly double cleanse, you should first start with an oil-based cleanser or a milk cleanser. This first step will loosen everything up on your face. For the second step, use a water-based cleanser, like a gel or a foaming face wash, to remove any excess off the skin.
Toner
Toners are the first step in targeting specific skin types or concerns. For example, if you have oily, acne-prone skin, you can incorporate an exfoliating toner into your skincare routine. AHA and BHA toners exfoliate the skin to unclog pores and increase cell turnover. If clogged pores and hyperpigmentation are some of your skin concerns, try Environ's Alpha Hydroxy Toner or Huna's Exfoliate Fruit Extract Toner.
On the other hand, if your skin is deeply dehydrated, especially during the winter months, try a hydrating toner, like the one from PCA Skin. Hydrating toners are a way to increase hydration before applying your moisturizer!
Treatment Serum
The serum you incorporate into your routine should reflect your skin type and needs. If you have larger pores, maybe you can use a treatment serum to address that concern. The Blemish + Age from SkinCeuticals, for example, is a great one for acne-prone skin. If you have dryer skin, maybe incorporate a Hyaluronic Acid serum like the HA Intensive Hydrating Serum from Environ.
There is a serum, however, that is known to have benefits for almost every skin type and concern: Vitamin C serum. This powerful antioxidant protects the skin from free radical damage caused by environmental factors such as pollution and is a skin brightening agent. In fact, it accelerates the production of collagen and elastin, reducing signs of hyperpigmentation and preventing premature aging. Many who use it notice an almost instant glow in their skin after incorporating it into their skincare routine. SkinCeuticals' C E Ferulic is our best-selling Vitamin C Serum, as are the Vivier serums!
Moisturizer
A moisturizer is an integral part of a skincare routine. For every skin type. Morning and night. Not only should you apply it to the face, but to your neck and chest as well. The more areas you cover the better! Many prefer to use a thick moisturizer at night and a lighter one during the day, to wear under makeup. There aren't really any rules. Whatever works best for you and your skin type.
Among people with oily skin, there is a misconception that you don't need a moisturizer. That it will only make your skin produce more oil. I used to think this, so I get it. However, it's actually the opposite. By hydrating your skin, you're essentially telling your body that it doesn't have to produce more oil. When you strip your skin of moisture, that's when your body starts creating more oil, resulting in more breakouts! Don't skip this step!
SPF
Arguably the most important step in a skincare routine. In fact, did you know that UV exposure is one of the main causes of skin aging? You can have the best skincare routine around, but if you're not protecting your skin with a sunscreen, it's all for nothing. No matter what, you should end your skincare routine with an SPF. Every day of the year, rain or shine. Discover our wide selection of sunscreens to start protecting your skin!
Need help building a skincare routine that works for you? Contact us at [email protected] or call us at (514)- 687-3886. Our beauty experts will help you find the right products for your skin type and concerns.