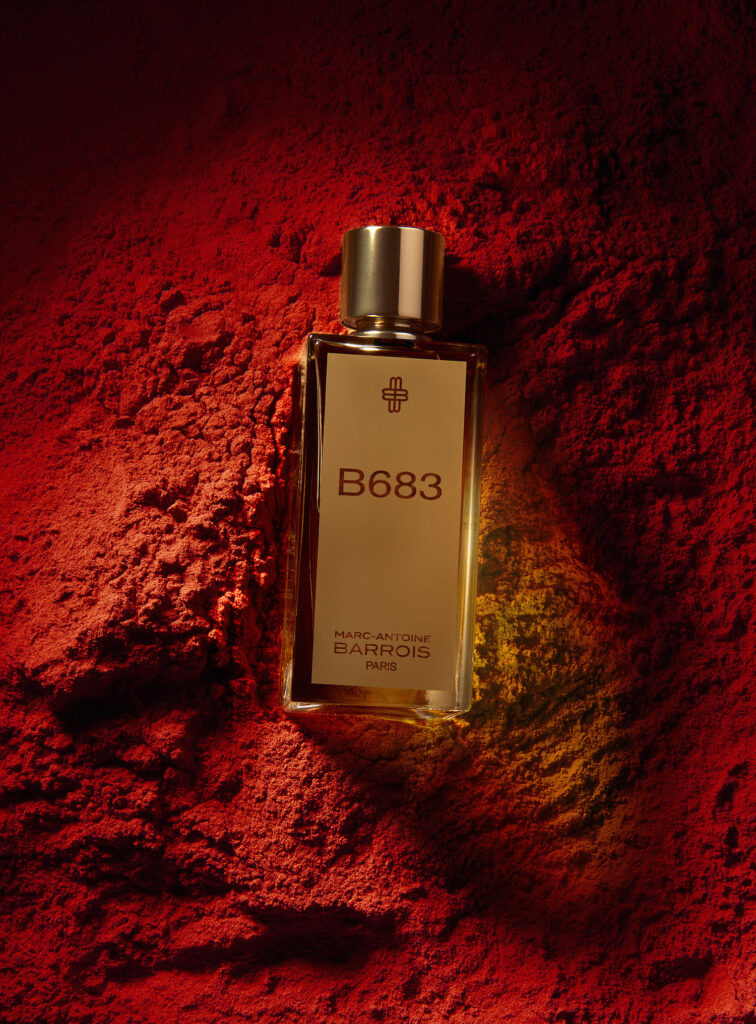 One sees clearly only with the heart. The essential is invisible to the eye.
The Little Prince – Antoine de Saint-Exupéry
Marc-Antoine Barrois is a French couturier who wants to take us to his planet B683, and he does this through a perfume that he created with the perfumer Quentin Bisch.
That is impossible you say?
Is it?
Monsieur Barrois is about creation and Monsieur Bisch is a perfumer. They took their childhood memories and they created something that they loved. They created a fragrance that comes from olfactive experiences that touched them, of elegant attaché cases, of gathering wood, of moments that can be defined and some that cannot. Moments that have been somehow put together into a fragrance. That fragrance is a world unto its own.
As Le Petit Prince, took great care of his planet B-612, Monsieur Barrois has created a beautiful scent full of memories and emotion that is his planet B683.
Very poetic you say?
When a perfume is truly great, is it not poetic and full of emotion and memories?
It makes you want to smell your wrist again where you sprayed it in the morning. Or steal back your lover's shirt that he wore yesterday, so you may keep him close while he is gone.
This is not a perfume to spray on a blotter when you try it, spray it right on your skin, and be ready to travel to B683.
Just be warned, you may not want to come back.
THE NOTES OF B683
The primary note is spicy, made up of:
Black Pepper
Saffron
Chili
Nutmeg
The heart of the perfume is like a precious leather or suede and is made up of:
Violet leaf
Amber
Cistus Absolute
Musk
The base note is warm and woody and is made up of:
Patchouli
Santal Wood
Oak Moss
Ambroxan
Shop B683 from Marc-Antoine Barrois, HERE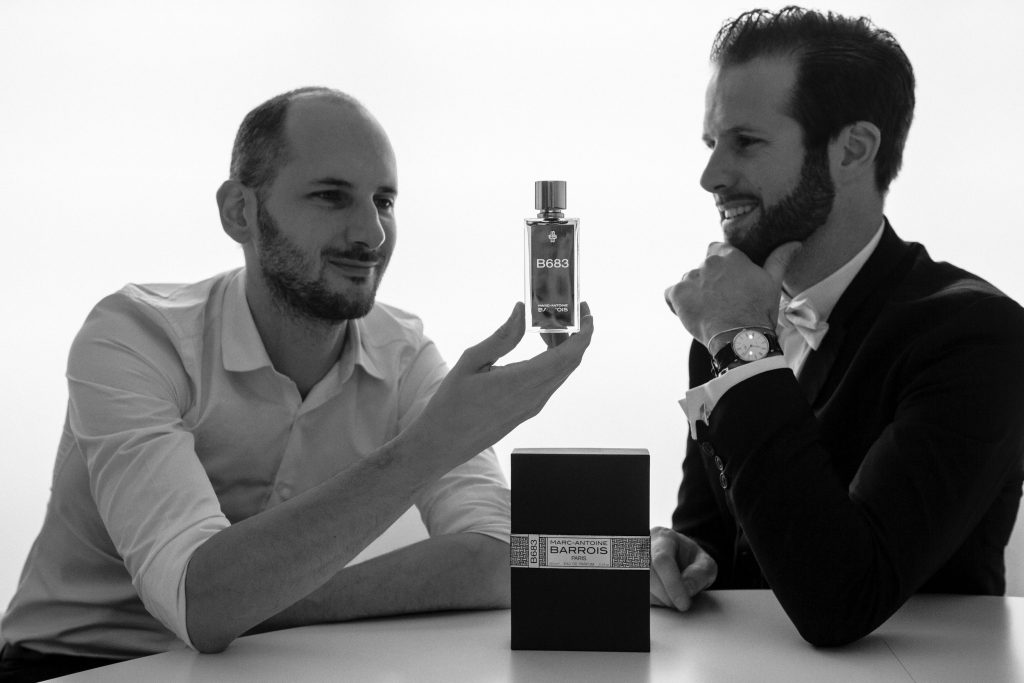 Marc-Antoine Barrois
Marc-Antoine Barrois is a French couturier born from a northern French family who had made name for themsel- ves in the textile industry. From a very early age he was fascinated by his grandfather's elegance that drove him to seek the art of simple luxury without ostentation but assuredly with finesse. After learning patterns, cutting and sewing as he was studying textile engineering, he designed his first collection in Lille in 2006. This success then led Marc-Antoine Barrois to work with Dominique Sirop, Jean-Paul Gaultier and Jean-Claude Jitrois before creating his own Maison de Couture for men. Offering men what women have already in Haute Couture, Marc-Antoine Barrois designs unique suits, tuxedos and jackets for confidential clients seeking exclusivity.
The first MARC-ANTOINE BARROIS boutique opened in 2013 on rue de Budapest in Paris and offers Parisian crafted collections of jewels and accessories alongside his bespoke clothing.
As a result of the heart of the creative process, he defines his world as a new constellation offering handcrafted luxury in a place where service and a warm-spirit are prevailing.
Quentin Bisch
Quentin Bisch had a revelation that perfumes were going to be part of his life, when smelling Opium on his school teacher, at the age of 11. But his artistic and creative itinerary first started with music and theater. He lead for 5 years a theatrical group of professionals. When composing music, Quentin soon realized he was not using his meant-to-be instrument. He left everything behind and moved to Grasse to learn perfumery. A year later Jean Guichard recognized his inner talent and integrates him to the Perfumery School at Givaudan. In 2011, he finally joined the creative team of Givaudan Fine Fragrance in Paris, as a perfumer. From then he has created many perfumes among which Angel Muse and A*Men Ultra Zest for Mugler, Azzaro pour Homme FreeLight, Missoni de Missoni, Ambre Impérial for Van Cleef & Arpels, La Fin du Monde for Etat Libre d'Orange, Essencia and 7 for Loewe Sport, Fleur Narcotique for Ex Nihilo…
Quentin Bisch, likes more than anything to « create emotion, surprise, take people to journeys ».