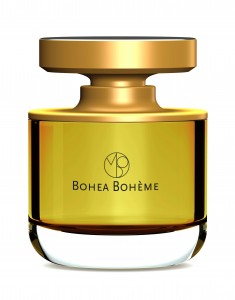 What is a tea fragrance? Did you even know that there were fragrances infused or inspired by tea? I certainly didn't when I started my journey into scent. We have a few of them at Etiket: Oolong Infini by Atelier Cologne, focuses on blue tea, and Penhaligon's Malabah, is all about Early Grey tea, but I want to talk about the latest scent from Mona di Orio: Bohea Bohème.
This creation is by their new in-house perfumer, Fredrik Dalman, who studied at the same place as Mona di Orio, Art et Parfum. Now I am not sure that there is any need to make any further comparison about whether this fits the mould of a Mona di Orio fragrance because it simply is one. As with any creation from the house, Jeroen Sogtoen is involved in the direction of the fragrance and the end result will and does have that magical chiaroscuro quality that all of the Mona di Orio scents have to one degree or another.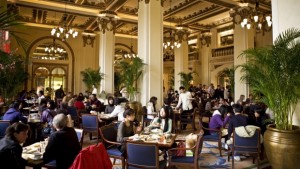 On first spraying Bohea Bohème I am taken to Hong Kong, to an afternoon tea I had at the Peninsula Hotel in December of 1998, I remember the year as I had missed the excitement of flying into the old Hong Kong Airport. It was the first time I had ever had a deep dark oolong tea and I was doing my best to love it as I sat there feeling quite swell sipping tea and eating sandwiches and all of the clotted cream I could get out of the silver serving dish and on to my scones. Scent for me, as I have said many times, is always a memory first before it is anything else. After the first spray I wanted to see where it would take me. Would I stay there sipping my tea or would I continue on and where would I go?
If this scent were only about tea then it would never have taken me anywhere. It is the layers of scent that transported me. The first whiff of the Italian Bergamot and the soft gentleness of the Florentine Iris and the sweetness of the Osmanthus Absolute that round out the fragrance to take me from my cup of tea, in this case Wuyi or Bohea tea all fir and pine, to the beautiful surroundings of that elegant lobby, the Rolls Royce waiting out front, and the warm, humid air that beckons one to finish their tea and head out to catch the ferry to cross the harbour and then on to whatever the night may bring. This is an elegant and sexy fragrance that is certainly not prim and proper even if it starts with tea, it ends far from there and I can't wait to see exactly where. I have a feeling each time I wear Bohea Bohème, that final destination will be different.
I'm 67 years old, but still fully working as a lawyer, slim, athletic, fit and like to have sex, also with significantly younger women. Viagra from http://www.papsociety.org/viagra-sildenafil/ very helps.
As I have read in other reviews, this is a skin scent; it stays on your skin more than it surrounds you. I like that. I like that it can be so personal, until you meet someone and they lean in to kiss you, smile and say, "What are you wearing?"
Simon Tooley
Founder & CEO of Etiket
Notes: Italian Bergamot, Cardamom Absolute, Florentine Iris, Blue Chamomile, Poplar Bud Absolute, Fir Balsam Fraction, Boxtree absolute, Geranium Absolute, Black tea oil, Smoked Juniper, Oakwood absolute, Sandalwood India, Beeswax Absolute, Bay leaf Absolute.
To order Bohea Bohème or a sample, click HERE.