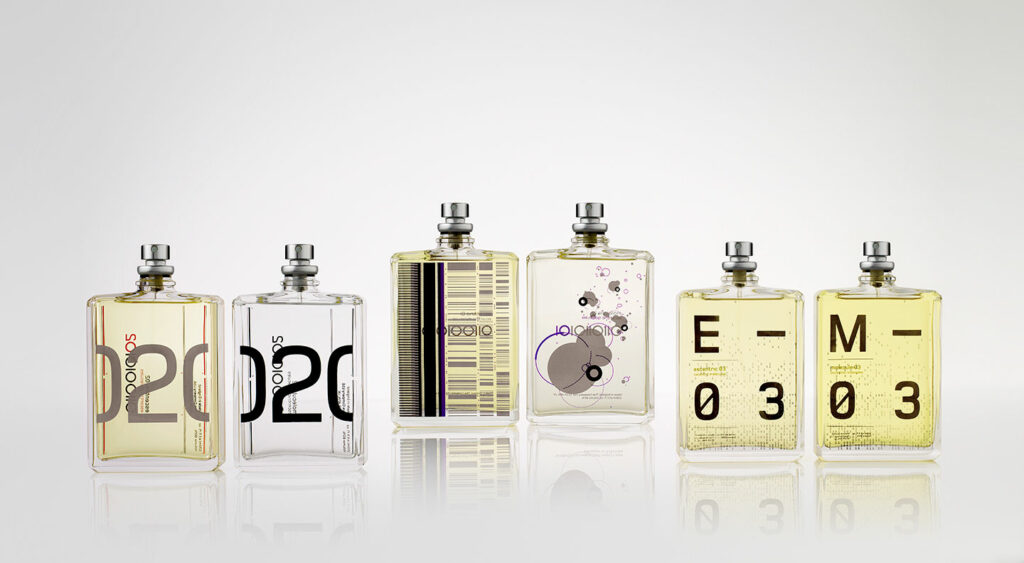 We are often asked in the store: Why don't I smell Escentric Molecule 01 when I wear it?
For any of you who have worn Molecule 01 you know exactly what we are talking about. Others may have stopped you on the street to ask you what you are wearing but you, the wearer, don't smell it. Maybe when you first spray it on yourself, there is a hint of something but soon enough that scent is gone and it is like you have never put any fragrance on. Is that the magic of Escentric Molecule 01 or is there something more to it?
There is definitely more to this fragrance created by perfumer Geza Schoen than this being a magical fragrance, there is science and understanding of the molecules that make up fragrance that has allowed him to achieve his creations of Molecule 01, Molecule 02 and Molecule 03.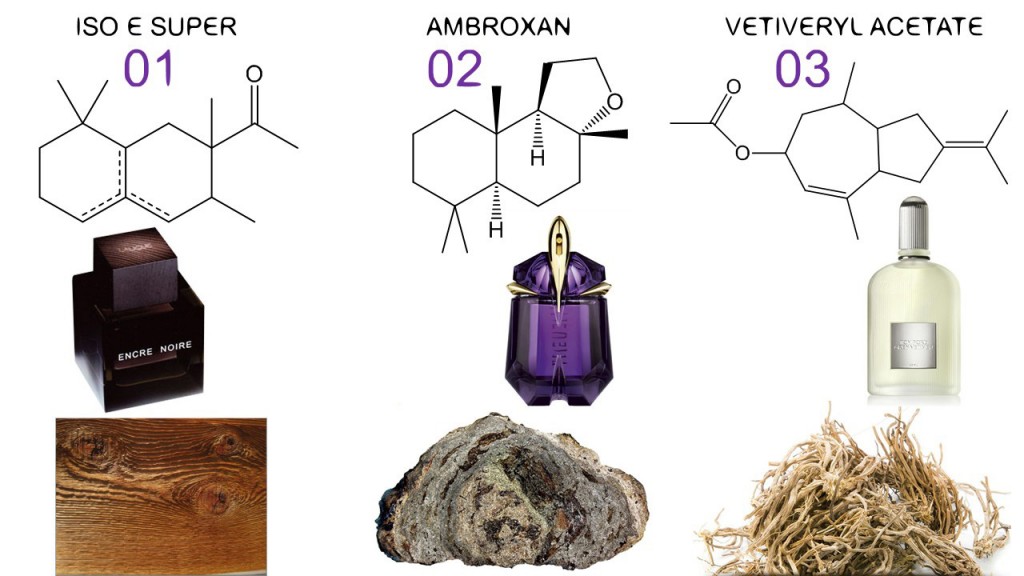 But, anyway, what do "Molecules" smell like?

01 Iso E Super: a dry woody smell, close to cedar, with amber nuances and a slight phenolic aspect (tarry sweet). It is very diffusive and perfectly blends with a majority of other perfume materials. Read about Iso E Super here.

02 Ambroxan: a smell of ambergris. This substance has a sweet dry smell, reminiscent of old paper and cardboard, with a sensible marine accord and nuances of cedarwood, pine needles, and musk (close to ambrette seed). To some people it also has a green nuance of tea, as well as labdanum and even nuts.

03 Vetiveryl acetate is a semi-synthetic material, a vetiverol derivative, which is the core material responsible for the vetiver smell. Vetiveryl acetate is warm, spicy and fresh, it smells like wood (relatively close to sandal), with noticeable powdery, earthy/rooty and sweet lactonic and nutty nuances.
This information comes from one of our favourite  references, Fragrantica. Here Mat Yudov takes us through a very detailed explanation of  why we do or don't smell certain scents and fragrances.
To read the complete blog by Mr. Yudov, please click here:
Partial Anosmia, Olfactory Adaptation or Why I Do Not Smell
To discover our complete selection of Escentric Molecules, please click: ESCENTRIC MOLECULES