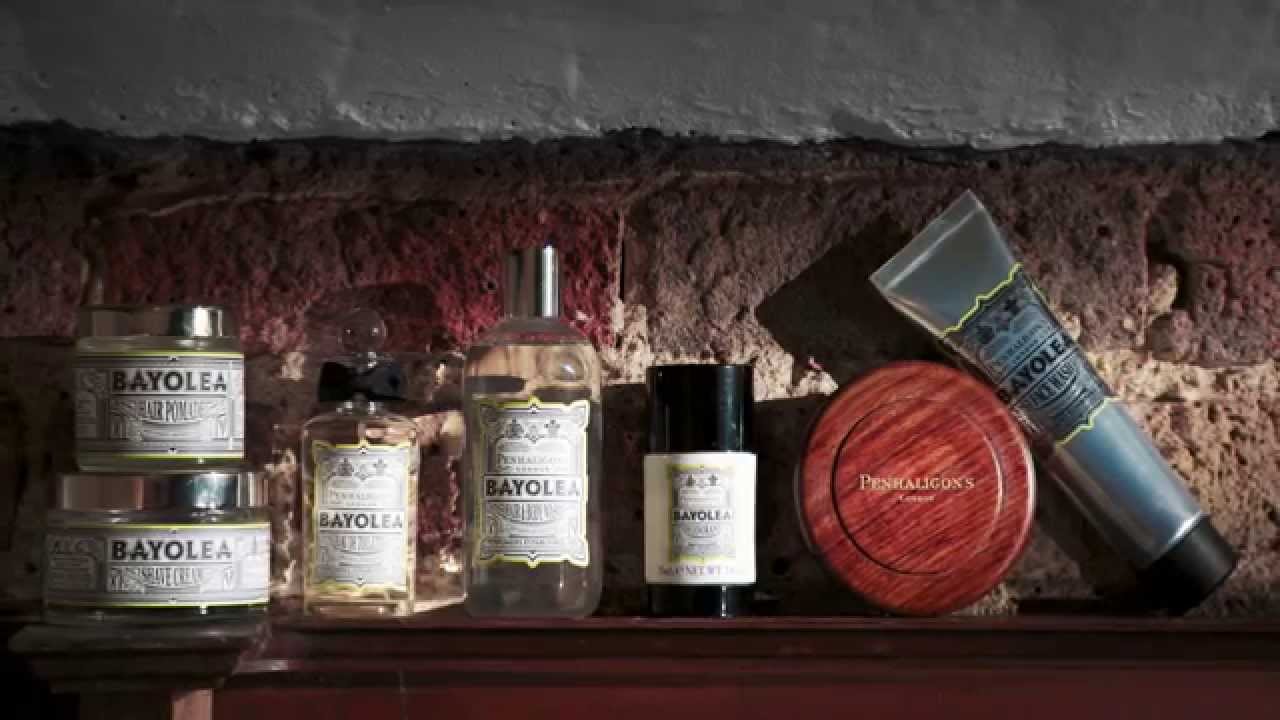 Penhaligon's is known for their original and exceptional fragrances, and is considered a favourite brand amongst modern gentlemen. But, did you know that Penhaligon's also offers a comprehensive grooming and skin care line just for men?
BAYOLEA launched in 2014, is a reformulation of a classic scent from the Penhaligon's extensive archive. This citrus aromatic fragrance combines notes of mandarin and lemongrass with warm tones of cardamom, sandalwood, cedar, musk and lavender – a trend we are still seeing strong in men's fragrances right now.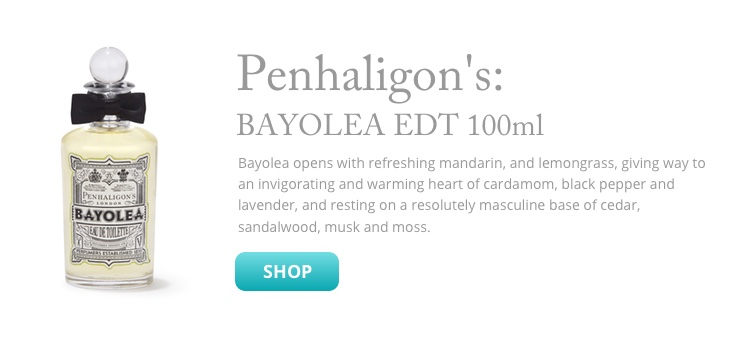 Penhaligon's  extensive collection of men's grooming products fulfils all the grooming needs of the modern gentleman, from facial scrubs and shaving cream to razors, beard and shave oil, deodorant and travel sets.  The BAYOLEA range was created to ensure that every aspect of the male grooming ritual has been catered for and is beautifully scented with a zesty and invigorating aroma.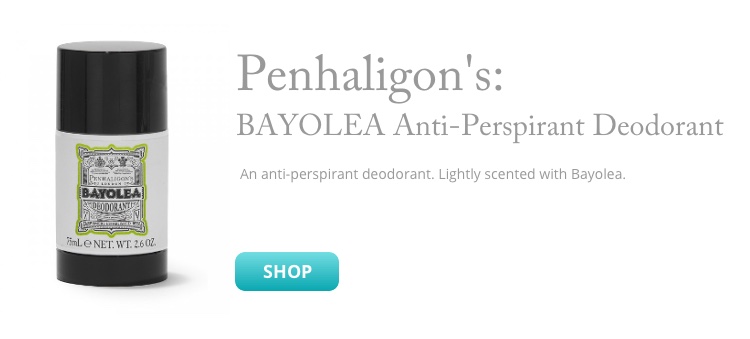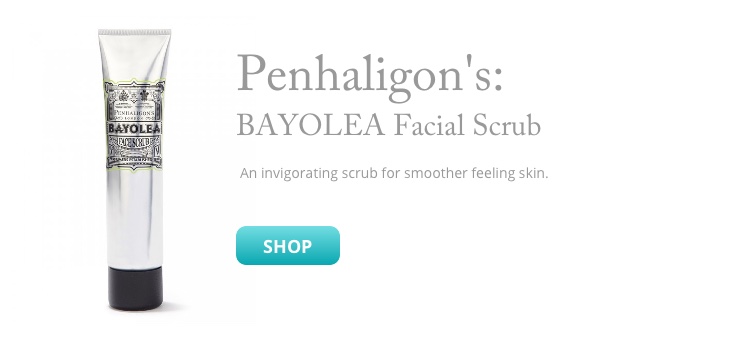 With such a strong start in men's grooming, it was only a matter of time before Penhaligon's would start to offer men's skin care products. This year we were introduced to a new fragrance No. 33 Cologne, accompanied by a simple complimentary skin care line which includes a cleanser, beard & face scrub, moisturizer and eye cream.