Why is clean skin important? And why do you need to cleanse your skin morning and night? Everyday your skin is aging. Overnight the skin needs oxygen to repair itself and starting with clean skin helps to make sure your skin won't be deprived of this vital nutrient. That is one of the reason sleeping with your makeup on is so detrimental to your skin's health. Research has shown that certain physiological changes in the skin occur overnight so having clean skin is the first step. Washing with a facial cleanser, specifically made for the skin is important as well. A cleanser will help to balance the skin to balance the PH and prepare the skin for the next step in any skin care regimen.
Environ AVST Cleansing Lotion: A gentle cleansing lotion that assists in removing excess oil, make-up and other impurities without stripping the natural oils from the skin, leaving the skin soft and refreshed.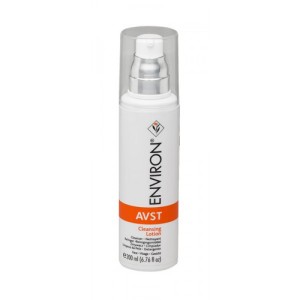 Nighttime is when you apply serums and treatments that will help repair and correct skin damage or skin issues you may be having: hyperpigmentation, acne, or rosacea. The blood floor overnight is higher so any products used will have a better penetration as well as the skin is naturally repairing itself overnight.
SkinCeuticals Blemish + Age Cleansing Gel: This purifying cleanser with patented cleansing agents combined with even and precise cell-by-cell exfoliation to deep clean pores, remove impurities, and soften the skin. Optimal for imperfection-prone and aging skin.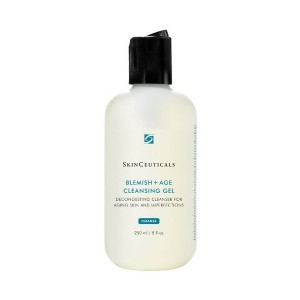 In the morning, you are washing your skin to help rid the skin of dead skin cells from the skin repairing itself overnight, as well as any excess sebum. Simply rinsing won't do this but also why it is important to use a face cleanser that is suitable to your skin type and any skin concerns you may have. Water alone only removes about 65% of oil and debris from the skin's surface.
Pro-Derm Gentle Cleanser: This gentle facial cleanser is a cross between a gel and a milky face wash so it will dissolve all dirt and makeup and is still hydrating. With an optimal acid pH of 4,5, this cleanser maintains the skin's integrity and is specially formulated to maximize the results of any other products you may use after. It contains 40% Aloe barbadensis extract, allantoin and is enriched with Lavender essential oil.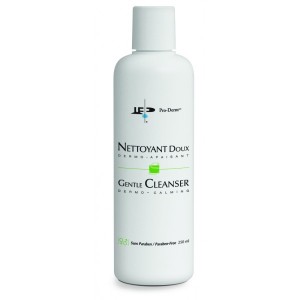 As always, we recommend that you contact us before choosing any skin care products or building a skin care regimen so that we may help you find the right products to help you achieve skin health. Our belief is that healthy skin is beautiful skin. We also know that regular treatments:  facials, HydraFacials, and vitamin infusions, are necessary as part of any complete skin  care regimen.
To see our complete range of facial cleansers, please click here: CLEANSERS
To see our complete range of treatment options, please click here: ESTHETIC SERVICES