As the seasons change, a proper skincare regimen is essential to maintain and improve the health and appearance of your skin. Refresh your regimen from late summer heat to crisp autumn chill with these best sellers at from SkinCeuticals at Etiket.
A.G.E. Eye Complex: The signs of intrinsic aging, caused by internal factors such as hormonal shifts and metabolic slowdown, are most evident in the delicate eye area. A.G.E. Eye Complex is a three-dimensional treatment that contains a unique combination of ingredients to dramatically improve dark circles, wrinkles, and puffiness caused by intrinsic aging.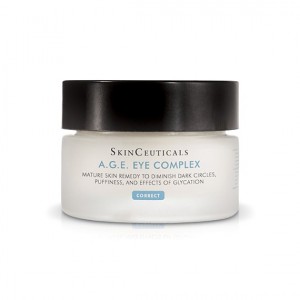 A.G.E. Interrupter: A multi-action, anti-wrinkle cream formulated to restore the appearance of elasticity and firmness. One main cause of visible aging is glycation, which occurs when excess glucose molecules bind to collagen and elastin fibers and prompt the formation of advanced glycation end-products (A.G.E.s) that lead to severe skin wrinkling. A.G.E. Interrupter is a unique treatment formulated with 4% blueberry extract, 30% Proxylane™ and 0.2% phytosphingosine to help prevent the glycation process and correct severe signs of aging in mature skin.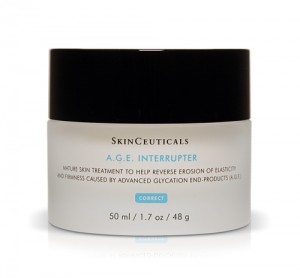 Advanced Pigment Corrector: Advanced Pigment Corrector is clinically proven and tested on all ethnicities to help correct and prevent unwanted pigmentation. This powerful multi-layer treatment is a highly effective, safe, full-facial approach to reducing stubborn discolorations and preventing reoccurrence. In addition to its efficacy on the appearance of skin discolorations and dark spots, Advanced Pigment Corrector boosts skin tone evenness and radiance.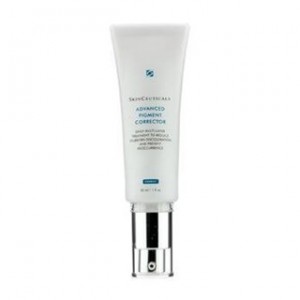 SkinCeuticals provides complete skin care solutions with a goal of improving skin health backed by science. With nearly three decades of research, SkinCeuticals pioneered the industry in antioxidant technology, developing formulations that protect against the DNA mutations that cause serious skin damage. Over the last 15 years, the SkinCeuticals scientific team has researched 100s of antioxidants, discovering only four get into the skin and effectively supplement its natural antioxidant reservoir.
The philosophy at SkinCeuticals is that to maintain and improve skin health; an effective skin care regimen must contain three fundamental aims: prevent future damage, protect healthy skin, and correct previous damage.
To see our complete selection of SkinCeuticals products, please click here: SKINCEUTICALS
We always recommend that you visit us in store or contact us directly to help you with your skin care regimen to make sure you choose the products that are right for you and will help you achieve healthy skin.