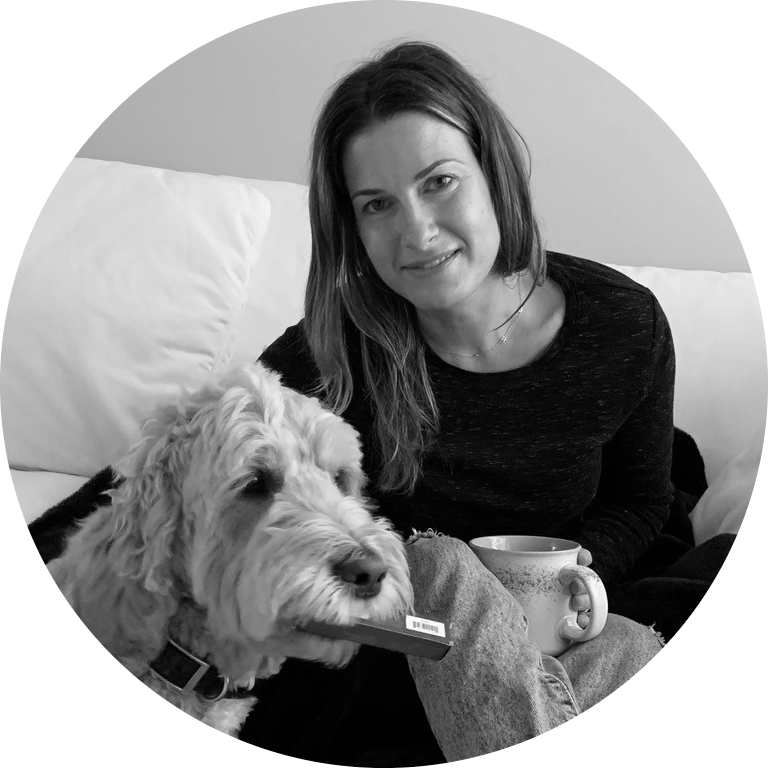 Jordanna Kavanat, Esthetician at Etiket Boutique
.
We've all been there. Similar to a game of whack-a-mole, you're incessantly trying to calm the acne flare-ups that keep popping up one after the other all over your face. Those flare-ups can be caused by anything from hormonal imbalances, to your diet, to the products you're using and other lifestyle habits. While you should seek the counsel of a skincare professional if these flare-ups persist over time, there are some tips and tricks you can use to weather out the storm. We've asked our in-house esthetician Jordanna to share with us the tricks she's learned over the years on how to manage acne.
JORDANNA'S 5 SIMPLE TIPS
I have lots of tips and tricks as I am acne-prone and work with many acne-prone clients.
Tip number 1: Wash your face morning and night, double-cleansing at night to help with congestion. When double-cleansing, start with an oil to help remove makeup, sunscreen and build-up from the day. I recommend Tata Harper's Nourishing Oil Cleanser because it can also be used on its own in the morning. For sensitive skin, I recommend Pai Skincare's Light Work Rosehip Cleansing Oil. The second cleanser should be to deep cleanse. Tata Harper's Clarifying Cleanser is my favourite as it has AHAs and BHAs in it to help fight breakouts and congestion.
Tip number 2: Be consistent with your routine. Keep it simple so that your skin can process what it needs to do in regards to ingredients.
Tip number 3: Use an AHA/BHA mask and a clay mask once a week. You can also use a clay mask as an overnight spot treatment. For exfoliating mask, I really like Pai Skincare's Dinner Out Blemish Mask, Tata Harper's Resurfacing Mask and Environ's Sebu Clear Mask. In the clay mask category, I love Nuori's Clarity Mask, Tata Harper's Purifying Mask and The Terreusmasque from Pro-Derm.
Tip number 4: Look at your lifestyle (ie. diet, exercise, sleep, stress, habits) to make positive changes on the inside that will better your outside. Most of the time, your skin is trying to tell you something.
Tip number 5: Once the pimples are there, the trick is to cover them up while they heal. For that, I use a tinted sunscreen to even out my complexion, and a concealer to spot conceal. I love Elta MD's UV Clear Tinted SPF 46 as a base and Ilia's True Skin Concealer for the extra coverage.
Would you like to book a virtual or in-person consultation with Jordanna, or any other of our estheticians? Contact us by email at [email protected] or by phone at 514.687.3886.