I am often asked which skin care brand I use. Perhaps I am a typical man or a typical kinaesthetic but I am not very good at sticking to one brand. I am also as much about the way a product feels and smells as I am about the efficacy and the results that the product will give me. I want to make sure the products work, but I also want to make sure that I am enjoying them. With the choice we have at Etiket, that is never a problem.
So which brand do I use? Well right now I am using products from SkinMedica. I test everything on myself that we carry at Etiket. Do I see results with this brand? Yes. Why do I like it? Because for me it is easy. There is an exfoliating cleanser , an effective moisturizer, an anti-aging serum and a great retinol 0.5.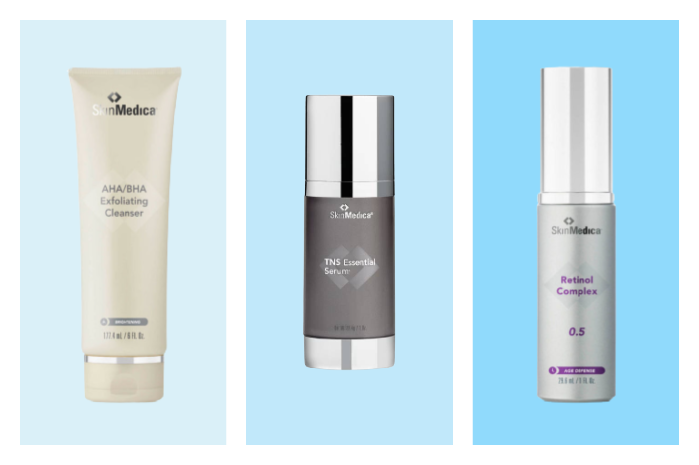 The cleanser is also an exfoliant so it does doubles duty and I love that. As much as I like what a mask does, getting me to stop long enough to put one on is tough so an exfoliant or scrub does what I need it to do for my kind of skin – combination and …aging. I use it at night and then usually the Pro-Derm Gentle Cleanser in the morning. I am also using the A.G.E Eye Complex from SkinCeuticals. It's quickly becoming my favourite eye cream to use day and night. I have seen a big difference since I started using it.
WAIT! YOU ARE MIXING BRANDS? HOW COULD YOU!?! Quite easily actually. Anyone that tells you that you shouldn't or can't mix brands doesn't know skin care and if they are selling you the product it is most probably because they want you to keep using their products. Another misconception is that you need to switch up your skin care products from time to time. Your skin does not get used to a product and if you are using something that you like, stick with it and keep using it!
Before GlyPro I was using PAI SkinCare and I totally LOVED it. I brought this brand in because it was for sensitive skin, because of the philosophy behind it, and that it has face oils. I LOVE oils. Weird for a man perhaps as we don't tend to but I have tried a lot of them. Get over the idea that oils are going to clog your pores if you have oily skin. Oils have been used in Japan for centuries and we are just starting to learn the benefits of them.
(I splurged on the Olio Russo from Rodin when I wanted to test that brand and as much as I loved the smell of Jasmine, I kept feeling like I needed to wipe my face after using it. I still think it is a great product and use it when my skin is dehydrated but when I contacted them to have it at Etiket they were in the process of making the deal with Estee Lauder and "were not opening any other Canadian accounts at this time".)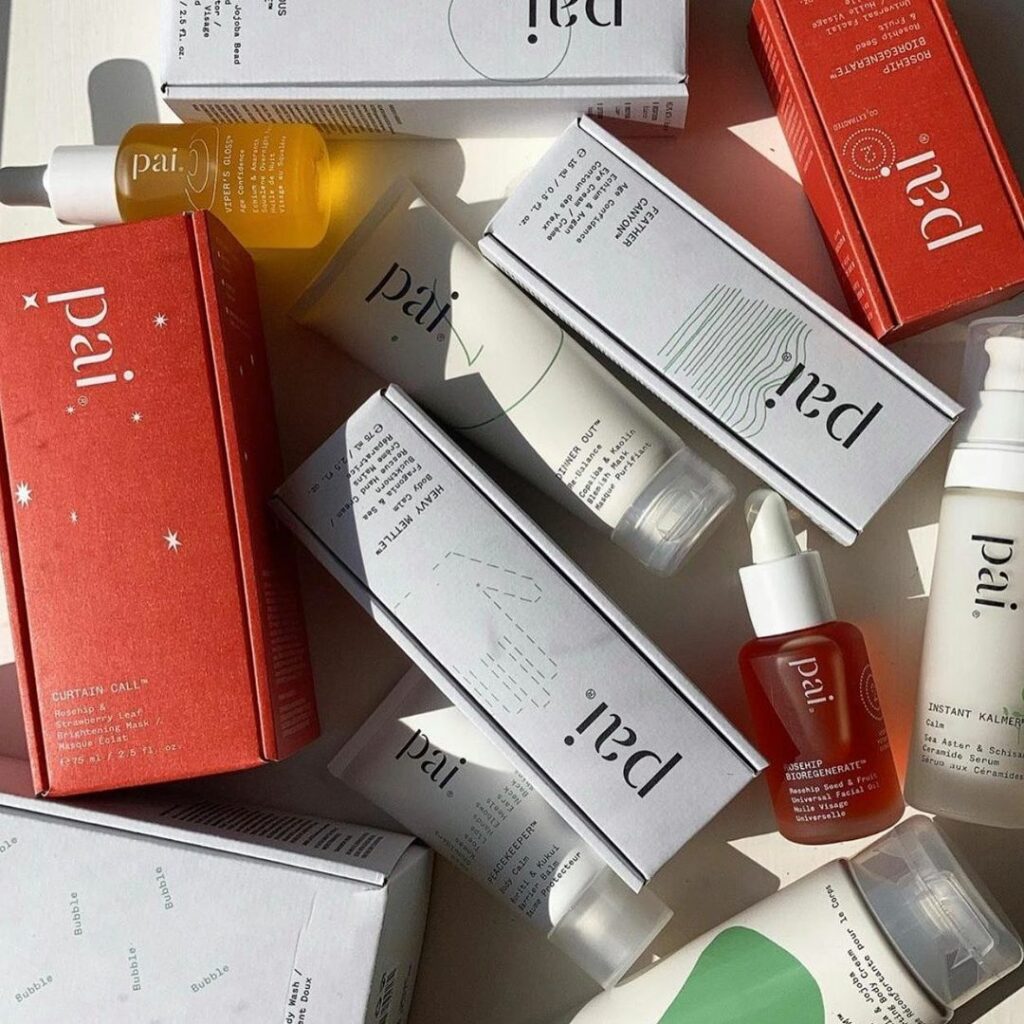 The Rose Hip Oil from PAI is perfect. You only need a few drops and it doesn't leave your skin oily for a minute. We are sold out as I am writing this but we do have more on its way! I would use the oil at night and mix in a few drops with the Viper's Gloss Age Confidence Echium & Amaranth Face oil in the morning. All I know is that when I was using all of the PAI products my skin was smooth, even and less red. As a freckled red head that had bad acne as a kid, I tend towards redness.
I admit it is easy for me but I would encourage you to mix things up and try to find the best regimen of skin care products that work for you. I am happy to see that more and more of our clients are doing exactly that. It could be as simple as adding face oil or trying a different cleanser (because you like the smell and texture), or using something that makes you feel good like the Tata Harper Floral Essence to pick you up in the afternoon. If you are not sure which product mix would work for you, don't be afraid to ask for our help, it's what we are here for.
Simon Tooley President/Owner