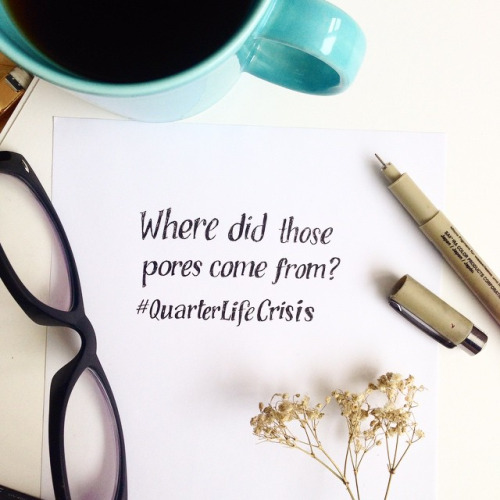 I am way beyond what now has it's own hashtag – the #QuarterLifeCrisis, I am even beyond the #MidLifeCrisis, but I am interested to see a new trend in skin care and the customer that it is talking to.
What we are hearing in the store from a new generation of clients who are in their mid twenties is that they are starting to feel that their skin is losing its youthful glow.  Is this possible?  There is scientific proof that as we age our skin gets duller and the process starts in our twenties.  The skin loses it translucency, and reflects less light, which results in an overall loss of glow.
Are there solutions? There are all kinds of brightening and lightening products available in skin care and we offer many of them. The challenge we have found is finding a product for a younger customer.
Last week was the launch of two new products: VivierSkin Radiance Serum and the SkinTX  Brightening Cream. Both of the products are ideal for anyone in their 20's or 30's looking to help brighten the complexion and to help protect the skin against further damage.

Each product has a different formula; the VivierSkin Radiance Serum has three key ingredients:
Vitamin C – recognized as a potent antioxidant that boosts collagen production, protects and smooths texture and tone
Arbutin – a natural plant extract and hydraquinone alternative that lightens and brightens
Resorcinol – an effective skin brightener that removes dead cells.
Following a 16 week physician controlled evaluation, 100% of the patients noticed an improvement in their skin condition.

The SkinTx Skin Brightening Cream has the following three ingredients:
Arbutin – the same natural plant extract and hydroquinone alternative that lightens and brightens
Lactic Acid – an alpha hydroxyl acid extracted from milk that is known to promote cell-turnover, exfoliate and help moisturize the skin
Resorcinol – as found in the VivierSkin Serum to remove dead cells.
This product is more moisturizing than the Serum and the perfect combination is to use the Radiance Serum in the morning and the Skin Brightening Cream at night to help moisturize at the same time.
Both of these products are excellent alternatives to hydroquinone or may also be used after a hydroquinone treatment to continue the skin brightening process.
These products may be used in combination with Retinol as well but the use of Retinol should always be discussed with a skin expert and a regimen established based on your skin type.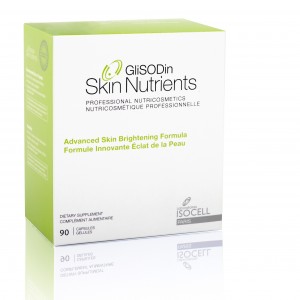 Another skin care product that I have started to take and would make a perfect addition to help return your skin's glow is the GliSODin Advanced Skin Brightening Formula. We don't usually think of an oral supplement as a skin care product but that is truly what this is.  Nutriceuticals may be new on the market but their effects are proven and the results of clinic trials have shown significantly reduced skin-reddening, a reduction of skin discolouration and blemishes and a more glowing complexion. It takes about 30 days before you start to see the effects and as it is an oral supplement, you need to continue to take it to see results, as you would with any vitamins. (For more information on GliSODin see our blog post here.)
All of these products, used in the correct combination will help to slow the process of aging, restore the skin's glow as well as helping with enlarged pores, roughness and dullness.
Simon Tooley
Owner