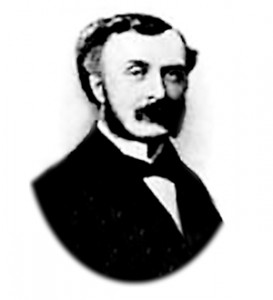 Our fragrant adventure begins in the Victorian era of discovery, filled with old values, traditions and true modern dandies and bold women who were proud to go their own way. William Henry Penhaligon was an Englishman living in an age of excess and flamboyance. He was witty, wildly creative and always inspired by the unusual. Originally born in Penzance, Cornwall, he moved to London in the late 1860s and founded a barber's shop in Jermyn Street, Piccadilly next to the street's Hammam. Penhaliogon's first scent, Hammam Bouquet, was dreamt up by William in 1872 after inhaling the steam and sulphurous aromas of this neighbouring Turkish baths. This first fragrance was Williams' lifelong personal favourite and remains one of Penhaligon's bestsellers today. Its base notes include musk, amber and sandalwood, the middle notes of roses, cedarwood, orris and jasmine, and the top notes are lavender and bergamot.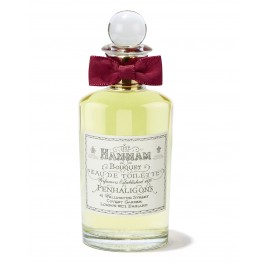 By the end of Queen Victoria's reign, William Penhaligon had been appointed Barber and Perfumer to the Royal Court. Now, over 135 years later, Penhaligon's holds Royal Warrants from The Prince of Wales (1988) and the Duke of Edinburgh (1956.) Royal Warrants of Appointment are a mark of recognition to individuals and companies who have supplied goods or services for at least five years to the royal family.  These warrants are reviewed every four years by the grantees and so it is quite an accomplishment to hold such long-standing warrants!
In 1941, the original shop and the Hammam were destroyed in The Blitz. Many years later, a new Penhaligon's shop was opened in 1975 in Covent Garden by fashion designer Sheila Pickles, with the help of the Italian film director Franco Zeffirelli. Pickles drew upon the formulas left behind by William Penhaligon himself, and also introduced a range of traditional floral scents for women, notably their unique and distinctive Lily of the Valley, which is still a bestseller today.
Today William's hugely precious archives continue to inspire and inform the house of Penhaligon's. Their passion is to carry on his incredible legacy of creative and innovative perfumery, challenge the traditions of the arts and seek new ways to interpret elegance. When you step into a Pengaligon's boutique, you are stepping into an eccentric and enticing mix of traditional and modern, classic and quirky; Penhaligon's is where the aristocratic luxuries of yesteryear become covetable necessities for a modern lifestyle.
All Penhaligon's fragrances are still made in England using the finest rare ingredients – from hand-squeezed bergamot, to jasmine at twice the price of gold. The signature Penhaligon's fragrance bottle is to William's original design: clear glass with a distinctive ribbon- wrapped stopper. Today you will find a portfolio of 34 unusual and distinctive fragrances in the form of colognes, eau de toilettes and eau de parfums, Penhaligon's also includes bath oils, bath and  shower gels, body lotions, hand and body creams, talcum powders, soaps, shaving creams, shaving soaps, after shave balms and candles.
Fragrant Facts:
The Edwardian classic Blenheim Bouquet, created in 1902 for the Duke of Marlborough is rumoured to have been Sir Winston Churchill's favorite fragrances. Blenheim Palace, after which the fragrance was named, was the ancestral seat of the Duke of Marlborough and Churchill's birthplace. You can even purchase Blenheim Bouquet at the Palace today!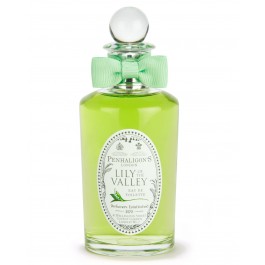 Lily of the Valley, Created in 1976, this classic Soliflore is sweet, fresh and graceful. Considered by industry experts to be one of the finest lily of the valley fragrances, it is a deceptively complex interpretation of the delicate flower.
Opening with warm soft touches of citrus and bergamot, its heart is overflowing with the beguiling scent of creamy white flowers; rose, ylang ylang, jasmine and lily of the valley. The sandalwood and oakmoss in the base strengthen the composition, giving it persistence and staying power.
Beside the flagship store in Covent Garden, other locations in London include the Burlington Arcade, Regent Street, Mayfair, Kings Road, Islington, the Royal Exchange and the newly built boutique at New Street Square (off the Chancery Lane station). Other shops have also been established outside of the capital in Edinburgh, Cambridge, Windsor and Chester.