The latest edition to the natural skin care section at Etiket, Huna Natural Apothecary is an all-natural skin care brand from Winnipeg, Manitoba. Created by Heather Urquhart, this is a skin care brand that feeds, nourishes and protects skin with natural, organic, vitamin, antioxidant and phytonutrient-packed ingredients. Huna Skincare is uniquely formulated to treat, protect and improve the skin's health and nutrition to bring out the skin's natural radiance and healthy glow.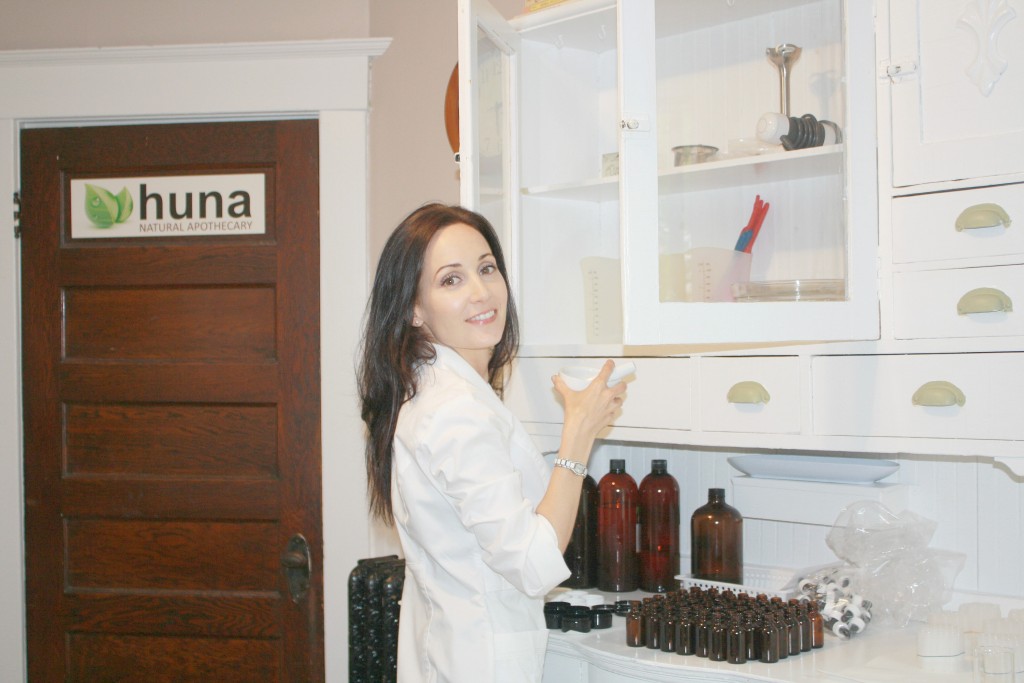 Heather Urquhart is a botanist, Chartered Herbalist, Natural Cosmetic Formulator, and healthy-living enthusiast. Her brand of Huna Natural Apothecary combines the elements of botanical science, optimal human nutrition and conscious living with luxurious beauty. Handcrafted with passion and care, each product is a natural, nourishing and effective anti-age solution created from natures simple super foods and power plants, many of which are grown on the 138 acre Huna Farm outside of Winnipeg.
Skin Nutrition
Simple Essentials Range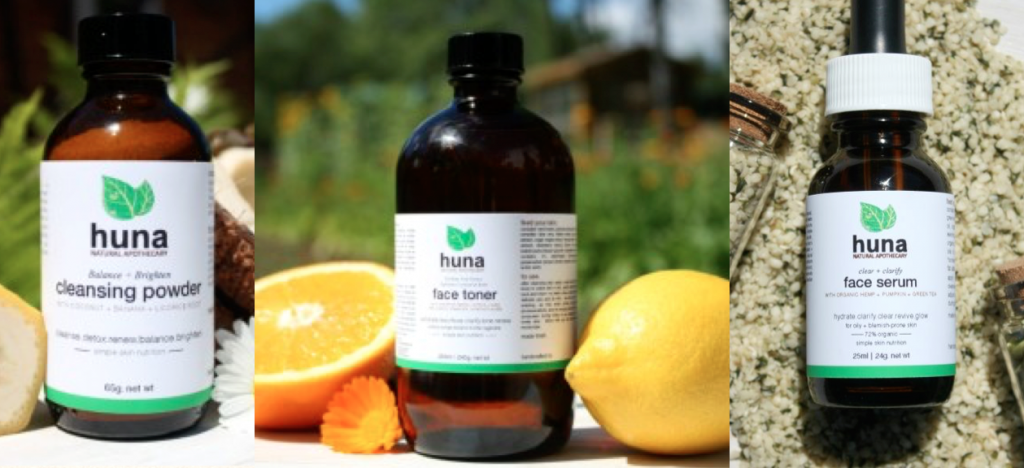 Feeds and nourish skin with real, proven botanical ingredients.
Options for normal and blemish-prone skin.
Ideal for women and men aged 25-35, or anyone looking for quality natural/organic skincare products.
Scientifically active 'super-botanicals' and proprietary age-defying blends
Reverse and slow early signs of skin aging.
Ideal for women and men aged 35-45+, those looking for premium natural anti-age products.
STAR PRODUCT: Revitalize Age-Grace Face Serum
Purpose: Daily Antioxidant Vitamin-rich Age-defying Face Serum. Ideal daily hydration and antioxidant barrier protection. Loaded in phytonutrients, vitamins, essential fatty acids and protecting antioxidants. Revitalizes complexion while balancing skin. Deeply hydrates without being too greasy or oily-feeling. Think of it as your daily 'health smoothie' for skin!
Vegan. 70% Organic ingredients.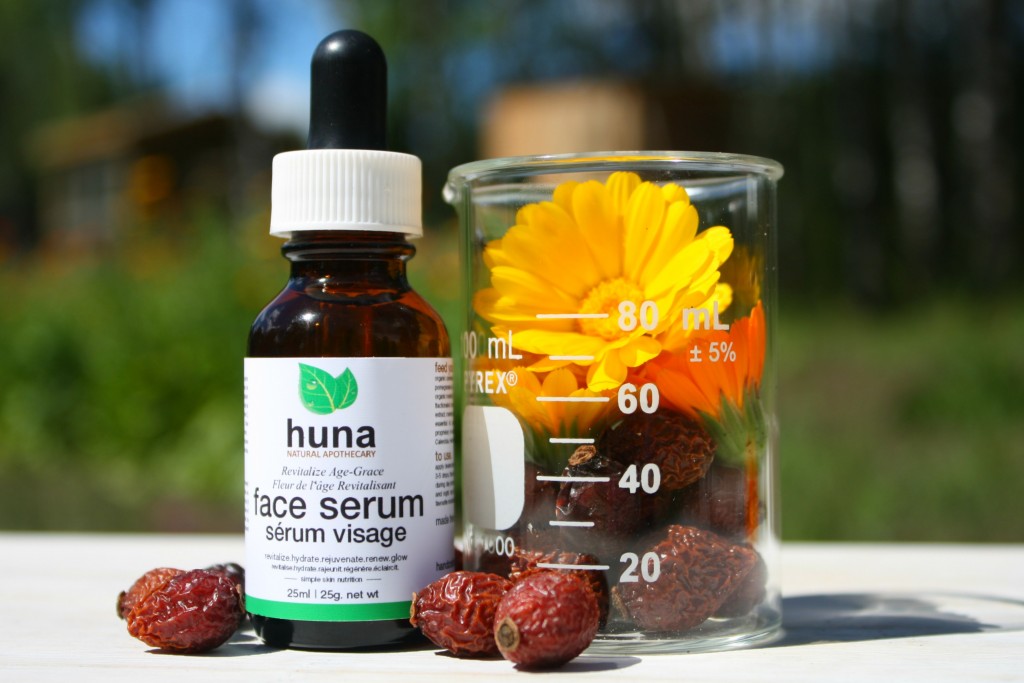 Ideal for Normal, dry, very-dry, mature and aging skin.
Skin in need of daily environmental protection.
Skin that looks drab, dull-looking, lackluster or unbalanced with dry patches.
To see all of the Huna Natural Apothercary Skin Care Range, please click here: HUNA