SAVOY STEAM
The latest fragrance from Penhaligon's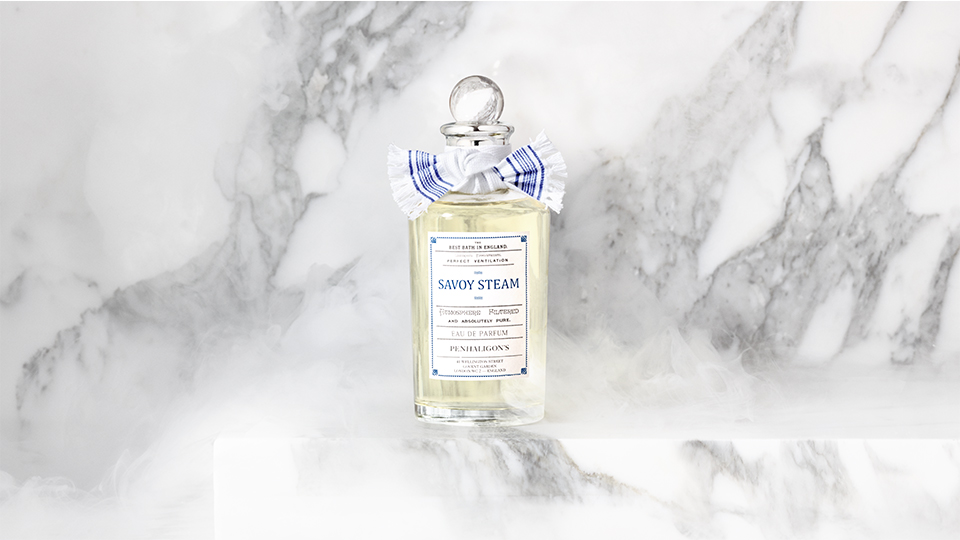 Savoy Steam is inspired by the first fragrance from Penhaligon's, Hammam Bouquet, that was created in 1872 by William Penhaligon as a nod to the Turkish baths and saunas that were all the rage in London in that era. Where Hammam Bouquet is exotic, Savoy Steam is fastidiously clean; both beautiful scents in their own right.
Savoy Steam takes it's name from the famous Savoy Turkish Baths that were at 92 Jermyn Street in London. The traditional Penhaligon's bow on the bottle is made to look like a Turkish striped cotton towel.
This eau de parfum is a beautiful simple fragrance with notes of rose, pink pepper and geranium resolute. There is Tunisian rosemary that adds a spicy note and the base notes of incense, vanilla and white musk anchor the scent very subtly.
This is a fragrance for men or women and is an especially good scent for any man who wants to wear a rose scent but doesn't want one that is inextricably mixed with leather and amber.
HAMMAM BOUQUET
The first fragrance from Penhaligon's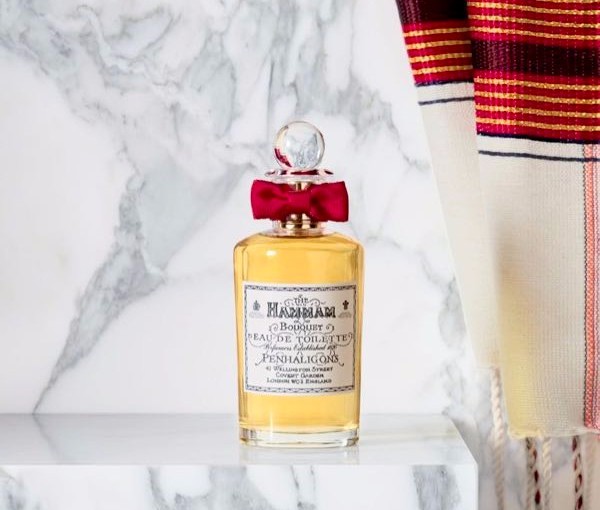 Penhaligon's first scent, Hammam Bouquet, was dreamt up by William Penhaligon in 1872 after inhaling the steam and sulphurous aromas of the neighbouring Turkish baths. This first fragrance was Williams' lifelong personal favourite and remains one of Penhaligon's bestsellers today. The base notes include musk, amber and sandalwood, the middle notes are of roses, cedarwood, orris and jasmine, and the top notes are lavender and bergamot.